Google Play now supports promo codes for apps and in-app purchases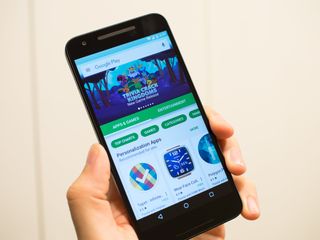 Google has enabled promotional codes on the Google Play Store, allowing app developers to generate and distribute codes to for paid apps and in-app purchases. For example, a developer could hold a contest whereby the winners could receive a paid app or certain in-app purchases for free through promotional codes.
Developers looking to take advantage of promo codes should be aware of some limitations, however. Google says that developers can only create up to 500 promo codes per quarter, and that number is split between paid app promo codes and in-app purchases together. Further, unused promo codes don't transfer between quarters, so you'll lose access to any codes left over from the previous quarter. Finally, developers can set expiration dates for promotions lasting up to one year.
Promo code support on the Google Play Store has been a highly requested feature, so it's good to see it arrive. If you're a developer and are interested in trying the feature out, you can check out Google's support site to learn how to generate promo codes for your app.
Source: Google
Android Central Newsletter
Get the best of Android Central in in your inbox, every day!
Seems like the feature is being intentionally kept small so only small developers cab take advantage of it for now. There's no way a group like King for example could really take advantage of this. I'm guessing this is something of a live beta test and if all goes well the restrictions will be greatly lessened at some point.

Is that 500 uses of a code, or 500 separate codes? For example, 500 people using one code, or 30,000 using 500 different codes that do different things.

In other words... can different customers use the same Promo code or is each one only good for One Single Use. If it's the latter... then that amount is way too small... but if a developer could give the same Promo code to all customers... that would be more than enough... then he or she would only need a small handful of codes to last for months.

1000 Codes lasted few minutes on BlackBerry now at it'd dying stage, imagine 500 in a sea of Android Users Posted via the Android Central App

Promo codes? That's nice, I wonder how many more years do we have to wait to be able to gift apps
Android Central Newsletter
Thank you for signing up to Android Central. You will receive a verification email shortly.
There was a problem. Please refresh the page and try again.