Google Home is headed to new countries this summer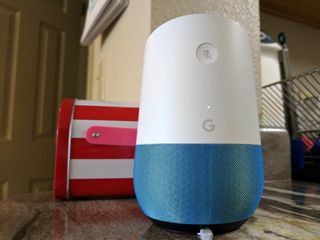 A whole lot more people are about to get their hands on the Google Home smart speaker. As announced on stage at Google I/O 2017, Google Home is coming to five new countries this summer.
Here's a look at where Google Home is headed:
Canada
Australia
France
Germany
Japan
There's no exact launch timeframe other than "this summer" for the above countries, but it's good to know the expansion is on the horizon. Let us know if you're planning to pick up Google Home in one of the above countries, and keep following along with Google I/O 2017 with our liveblog for more.
Isn't it already in the UK?

Only in England, I believe but coming to Northen Ireland, Wales and Scotland as well (which are all part of the UK)

"which are all part of the UK" ... For now :P

So in Canada I get to buy a year old device, eventually? Yay???

The same 6 countries, that already have access to all other voice assistants - Yay... Not.

No Amazon Echo in Australia

Was just about to comment that.
Android Central Newsletter
Get the best of Android Central in in your inbox, every day!
Thank you for signing up to Android Central. You will receive a verification email shortly.
There was a problem. Please refresh the page and try again.