Google gives developers a new 'Desktop Head Unit' for Android Auto emulation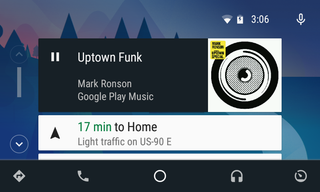 Google today announced a new emulator tool for developers who are getting into Android Auto. The Desktop Head Unit will allow devs to properly work on Android Auto-compatible apps entirely in the virtual sense, all on your computer. You'll still need to connect your phone, but this will give a much better sense of what drivers will get from the app — all without having to actually get behind the wheel for testing.
Says Google:
The Desktop Head Unit also supports day and night modes, and you can test with voice input as well.
Could you buy a cheap Windows tablet and use this as Android Auto now?

I don't know about that but it's a funny idea anyhow! I doubt a "cheap" windows tablet could do this...

Nope. Edit: Well, I mean you could do it, I guess — but it wouldn't be a good idea. At all.

You could but battery is a big problem to worry about.

Is it possible to run Android Auto on an Android tablet and connect it to an Android phone?
Android Central Newsletter
Get the best of Android Central in in your inbox, every day!
Thank you for signing up to Android Central. You will receive a verification email shortly.
There was a problem. Please refresh the page and try again.