How did Demeo avoid the toxic culture of so many multiplayer games?
Demeo is, essentially, the counter-culture of online gaming.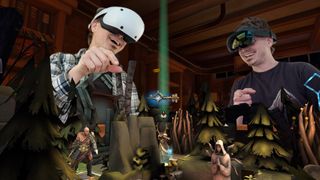 (Image credit: Nicholas Sutrich / Android Central)
Imagine, for a moment, that you're about to jump into a multiplayer game you've heard so much about. You turn on your console, pop on your VR headset, or launch the app on your phone — whatever your flavor of choice is to play it on. But the experience is immediately ruined when the humans on the other end emit a tirade of curses and racial slurs that would offend even the most conditioned adults around.
Everyone's been there because it's a problem that permeates many online games. If humans are involved and some kind of chat is available, the anonymity is often too much temptation for someone to say something they would never say in person.
But Demeo is different. When you jump into a game, even with random folks, you'll be greeted by friendly, cordial people who are genuinely willing to help new players and deeply strategize with returning folks without all the childish banter and name-calling that other games suffer from.
It's one of the many reasons it sits atop our best Quest games and best PSVR 2 games lists, but what have the developers done to bring this sort of friendly environment along? I sat down with Resolution Games' CEO Tommy Palm to discuss this very topic. The conversation was enlightening and rather hopeful for the future of multiplayer gaming.
A different crowd
Among the many bits I gleaned from this interview, the most solid answer to my original question was simply that Demeo is a different kind of game from most other online games. It's got a different pace, a different set of mechanics, and a different mindset that begins from the moment players don the headset.
As Palm noted in my interview with him: "in a game like Demeo, the play sessions can be rather long and this gives you the opportunity to really learn to know each other a little bit during the adventure."
At its core, Demeo is different from twitch online shooters because its long, cooperative gameplay style brings people together while other types of games often put players at odds with one another. It's an effect I've noticed every time I play and something I noted in the initial hands-on play test almost two years ago now.
Amazingly, that feeling hasn't waned at all. Instead, the game's many free updates and campaign additions have only further created an environment where cooperation and cordiality thrive.
"Demeo's gameplay tends to create epic moments where one player will magically slip through just as everyone had given up hope, but the ups and downs in the game give it an authentic feeling of being almost directed, even though it isn't," Palm said.
Demeo's most recent campaign adds in a truly difficult enemy that constantly warps around the level-spawning portals that bring in countless numbers of enemies. This kind of mechanic really forces players to cooperate instead of charging ahead as the lone hero who saved everyone.
Palm noted that there are plenty of moments where someone's heroic actions can come in clutch and save everyone which often drives that feeling of "magically slipping through."
But this wouldn't necessarily happen if the "right" crowd weren't playing Demeo. Palm noted that many people have picked up a VR headset like the Meta Quest 2. These people "had a really positive experience with role-playing games when they were younger and had more time. Demeo lets them relive that experience quickly with random people who want to play at the same time"
In other words, Demeo's populace is mostly made up of adults with little free time to spare, despite wanting to relive the glory days of childhood role-playing games. The desire is there and that's exactly why people work so well together.
Yes, that means Demeo's culture is similar to nerd culture which — and I can speak from plenty of personal experience here — means folks who will love on you no matter what you look like, sound like, or where you come from. It essentially guarantees that play sessions are taken seriously and people are there to have a good time, not waste time.
Free to play isn't always the enemy
Folks who have joined any free-to-play multiplayer game will know one thing about the game's player base right away: it's riddled with children. While there's nothing wrong with playing games with children — I almost exclusively play only games that my son can watch or play with me — children aren't always taught proper manners, thus creating a less-than-ideal environment.
But that's also true of adults who have, apparently, never grown up or learned to treat other people with respect, as well.
Free-to-play games can often be riddled with gamers who don't care about the outcome or anyone else's experience.
Being free-to-play often creates other challenges for developers as well as gamers, too. As Palm notes, "free-to-play games can change things a lot. Take the ratings, for instance. Anyone who downloads can instantly rate and we've seen our fair share of strange reviews like a one-star review for Bait! that read "I don't like fishing." You would think that person would have distinguished that before downloading a fishing game."
These kinds of situations can be hilarious at times but, more often than not, they're just frustrating and off-putting.
But free-to-play games don't always have to be like this.
Palm told me that in another game they make, Blaston — which is a free-to-play player vs player game — the game's "player base is very polite and will even fist bump and openly chat with the other player."
Yes, that includes even after being defeated.
I've also admired Resolution Games' "Tinyverse" as the company humorously calls its social-only spaces. Heroes Hangout is a place where a handful of other players can join up and paint mini-figures, play arcade games, or just listen to music.
It's a basic version of the metaverse concept that "creates an environment with a range of things that are very meaningful to do with other people around so you wouldn't feel like you're spending Friday evening alone. This social nature is part of the magic of VR."
How moderation can help
Voice chat and anonymity are often a plague on enjoyment. This, combined with free-to-play games is often a recipe for disaster. The experience is generally awful — not to mention a pain in the butt to set up most of the time — and I cannot recall the last time I used voice chat in a non-VR game.
Palm agrees and told me "I play Counter-Strike but I've permanently turned voice chat off."
But in VR, things are different. With the headset already on your head, there's no additional setup or configuration to do. You just jump into a game, see a player, and start talking and interacting with them. It's one of those magical things about VR that makes it actually feel like you're playing alongside another human being rather than screaming at people through a microphone.
But VR has its own set of challenges, as well. While there's essentially zero friction to start communicating, the ease and realism of the communication instantly make people wonder what the limits of the communication might be.
Often, this translates into physical harassment in a digital world.
As my astute colleague and managing editor, Shruti Shekar, pointed out, women often bear the brunt of this type of harassment more than any other demographic of people online. Female players and streamers are often treated as sexual objects rather than people and most of it is because of the anonymity offered by a far-away digital space.
I asked Palm about what Resolution Games has done to help guard against this kind of behavior and his response was quite impressive.
"I feel that it's an obligation as a game developer to think of these things before they happen."
That's not someone shying away from a known problem or pretending it doesn't exist. "We're always looking into ways to implement more safeguards including the ability to mute people easily or rate how good of a companion they were."
Thankfully, Resolution Games isn't the only one working on novel implementations of privacy functions that can make it more pleasant to play games online, even in more hostile environments. Games like Echo VR — rest in peace — implement things like a personal space bubble so players can't physically go up to you and start poking around.
I also suggested that games could start implementing voice modulation natively — that's the practice of altering your voice to make it sound like someone or something else. Palm said that's difficult to do with current Quest hardware but that it's "becoming more and more feasible with AI and other tools." That's great news!
Palm also pointed out that "platform manufacturers like Meta take this issue (of harassment) very seriously, especially since they've already been through this on their regular Facebook site."
In other words, while VR has its own challenges that need to be uniquely addressed, human nature will do what it does best (worst?) no matter the situation if left unchecked.
It's these efforts that, I think, will continue to make better and friendlier places for people to spend their free time and continue developing the future of human interaction, no matter if that looks like Fortnite, VR Chat, or something in-between.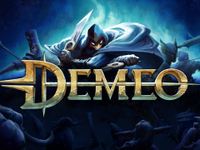 Join up with three other friends and take down the Elven King and his minions in this D&D-inspired turn-based strategy game in a basement. Don't forget the Hot Pockets!
Buy at Oculus | PlayStation | Steam
Sign up for Black Friday email alerts!
Get the hottest deals available in your inbox plus news, reviews, opinion, analysis and more from the Android Central team.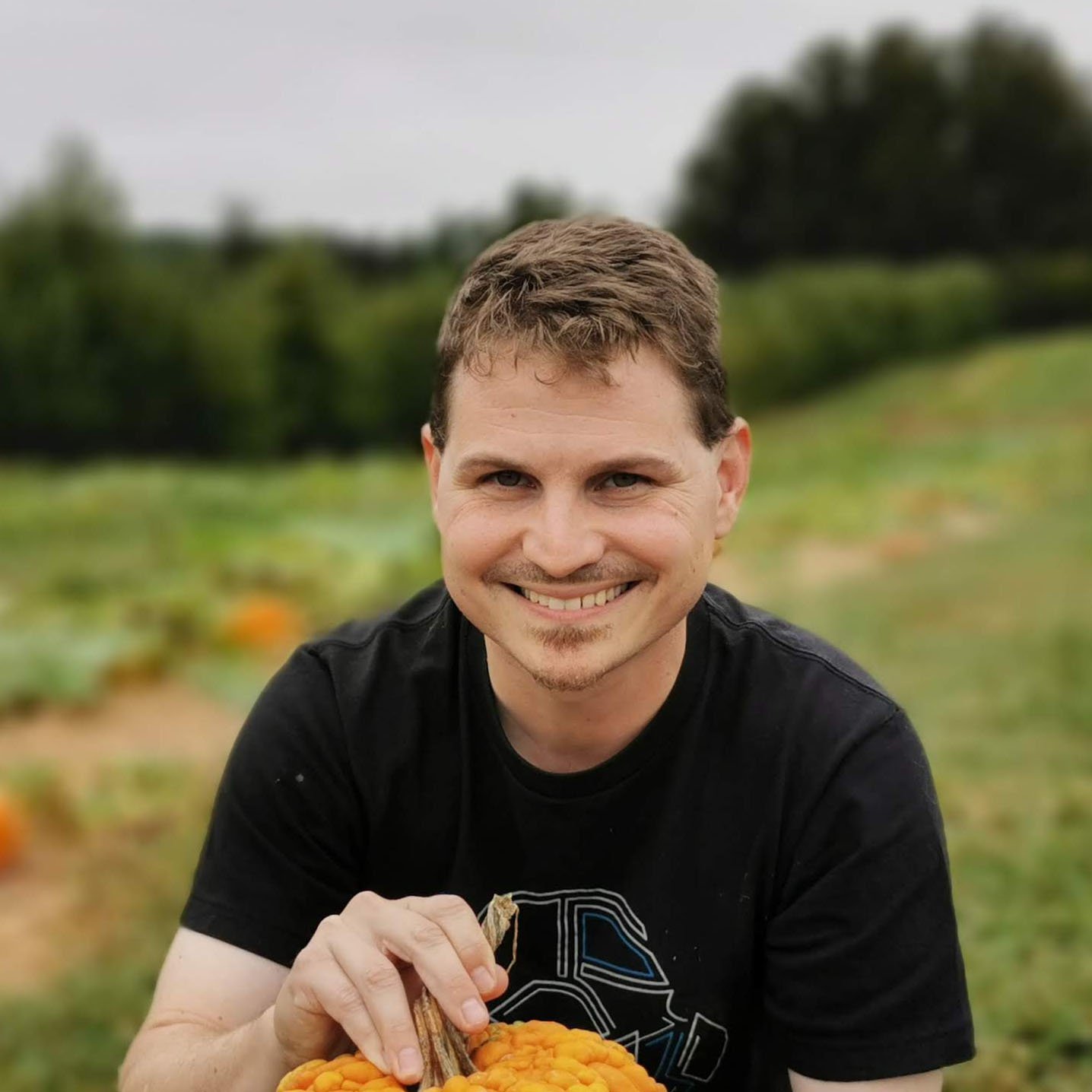 Senior Content Producer — Smartphones & VR
Nick started with DOS and NES and uses those fond memories of floppy disks and cartridges to fuel his opinions on modern tech. Whether it's VR, smart home gadgets, or something else that beeps and boops, he's been writing about it since 2011. Reach him on Twitter or Instagram @Gwanatu