Facebook claims it doesn't have 'monopoly power' because that doesn't exist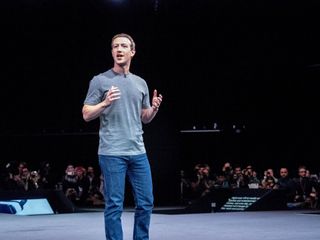 (Image credit: Android Central)
Update, Oct 4 (15:33ET): Facebook fights back with a second motion to dismiss the FTC lawsuit claiming it has "monopoly power" over social media.
What you need to know
The FTC has filed an amended complaint against Facebook.
The complaint asserts that Facebook has held a monopoly since 2011 by acquiring platforms that threaten its position.
Facebook maintains that its acquisitions have been reviewed and cleared and that the company does not hold a monopoly.
The FTC has filed an amended lawsuit against Facebook on Thursday. The complaint doubles down on the initial accusation that Facebook partakes in anticompetitive behavior by acquiring platforms that threaten its position.
The lawsuit was originally filed late last year, but the judge found it provided insufficient evidence of Facebook's monopoly and dismissed the lawsuit, giving the FTC a chance to amend its complaint with more details to make its case.
The new filing contains many of the same arguments as the initial complaint but further analyzes Facebook's actions since its inception. In it, the FTC asserts that Facebook has held a monopoly "at least since 2011," which it was able to maintain by acquiring platforms found on the best Android phones like Instagram, WhatsApp, and others.
The FTC asserts that Facebook found itself in a vulnerable position with the rise of mobile devices and its poor app performance. According to the complaint, CEO Mark Zuckerberg realized that "by simply acquiring firms able to gain scale, Facebook could make up for its failure to innovate and forestall future threats."
The social media giant has since responded, telling Android Central that the complaint is a "meritless lawsuit" and that there "was no valid claim that Facebook was a monopolist." The company maintains that its acquisitions of Instagram and WhatsApp were already reviewed and cleared.
Facebook has been under increased scrutiny lately, especially following the recent appointment of Lina Khan as the new FTC chair. Khan has long criticized Facebook over antitrust matters, to the point that the company has asked the court to recuse her from ongoing cases. However, that petition has been dismissed.
Update, Oct 4 (15:33 ET) ― Facebook files second motion to squash FTC lawsuit
Facebook has filed a second motion to dismiss the FTC antitrust lawsuit. The social media giant says that the FTC's amended complaint "fails to fix the deficiencies of its first attempt, and should suffer the same fate."
The motion notes that the FTC can't credibly claim that Facebook has monopoly power "because no such power exists," adding that the company continues innovating and improving its products and services.
Facebook's statement indicated the following:
It's worth noting that Facebook argues its point while it's currently experiencing an outage that has taken down several services tied to it, including WhatsApp, Instagram, Oculus, and others.
Derrek is a long-time Nokia and LG fanboy who loves astronomy, videography, and sci-fi movies. When he's not working, he's most likely working out or smoldering at the camera.
We'll once again file this one under the category of "wishful thinking"...

They can't undo mergers without actual proof that's not how it's done, this isn't ma bell mentality from years ago

Yes, they can, and it will be up to the courts to decide. Hopefully, they will and the courts will say OK. And once done, start on Twitter, then Google, then Microsoft....
But yes, it is all wishful thinking.

Facebook isn't down. Facebook is offline to scrub their servers of any and all information that the whistle-blower threatens to discuss! Hopefully this is the beginning of the end for Fakebook

LOL, how many times has Facebook been near the end? It's being held up by Boomers, who could care less about any of this.

Boomers? You aren't that bright... Are you? 🤡

It really isn't their fault all their primary competitors failed over the years because users preferred Facebook. Users tend to flock and remain at the most popular social media site, I've left Facebook in the past but get sucked back in just to keep up with events.

I don't think Instagram nor WhatsApp were exactly competitors. Now Myspace on the other hand...

All business interests act in a so called anticompetitive manner. Every business wants to get ahead of its competitors. Thats not anti competitive just good old fashioned business. Facebook hasn't cornered their market segment. Plenty of competition exists and can come into being at any time. The FTC cleared those purchases already so let it go already. Shish

Until multiple companies conspire to shut down competition. Taking all politics out of it look what happened to Parler. You had multiple big tech companies working together to smother competition. FB is a monopoly and they will bully anyone out of competition. https://nypost.com/2021/01/10/big-techs-assault-on-parler-proves-its-gon...
Android Central Newsletter
Thank you for signing up to Android Central. You will receive a verification email shortly.
There was a problem. Please refresh the page and try again.