13 new markets get AT&T LTE, coverage expands in other areas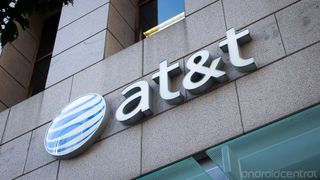 Update: We've updated this post to reflect the full list of market expansions from AT&T.
AT&T has made a few interesting announcements regarding LTE this week, and one of them is a push towards finalizing its initial LTE rollout by the end of 2014. In trying to hit its goals, AT&T has just launched or expanded its LTE network in the following 14 markets, where users of LTE handsets can now have access to higher data speeds.
New markets
Expansions
Denver, Colorado
Wichita, Kansas
Monroe, Louisiana
Detroit, Michigan
Kansas City, Missouri
St. Louis, Missouri
Wilmington, North Carolina
Cleveland, Ohio
Tulsa, Oklahoma
Harrisburg, Pennsylvania
San Juan, Puerto Rico
Austin, Texas
Houston, Texas
Ogden-Clearfield, Utah
Spokane, Washington
Andrew was an Executive Editor, U.S. at Android Central between 2012 and 2020.
This is ridiculous. Flyover states get LTE before eastern suffolk county NY. I am seriously considering leaving AT&T because of this.

Question....i use galaxy note with Straight talk tmobile sim.... Sometimes my phone reads 4G LTE.... Is that real LTE?
Thanks Posted via Android Central App

It depends do you have tmo LTE in your area? If you do then yes if you doing then probably not. Posted via Android Central App

Thanks bro.....will check the map Posted via Android Central App

Actually, as currently advertised, you only get LTE with the AT&T ST sim. T-Mobile doesn't officially offer LTE through ST yet (they will but not yet). And users might already be seeing it in testing now.

You could test the connection with the speedtest app...If it is over about 10Mbps (correct me if I'm wrong fellow readers) then you probably got yourself some sweet LTE goodness

HSPA was that fast for me when I got my nexus 4 Posted via Android Central App

I used speedtest....
It showed download as 16.49
Upload 4.53 Posted via Android Central App

Still nothing is the other end of Wisconsin the west of Wisconsin. When is there finally LTE here? Posted via Android Central App

I'm in southern Wisconsin in a town of almost 100,00 and still no LTE. A small town east of me of a couple thousand has it though. I'm confused. Posted via Android Central App

well at least all of you hillbillies will be happy.

I've noticed here just south of St Louis Mo, our phones are showing LTE now. Previously only Verizon showed LTE. Posted via Android Central App

Frederick, MD!!!! Grrr ahhhh whennnn? Posted via Android Central App

I rescently moved from a big city and the lte was awesome, now I live in a small town and the network can't even keep up with the demand. Using the internet is pointless during the day. They should have worked on improving the network here versus rolling out LTE that is pointless.

Decatur and Bloomington, IL yet no Springfield, IL?! You would think the capital of the state would have LTE by now.

My thoughts exactly. Bloomington-Normal I can understand, but Pontiac? It must be because of the prison there, but seriously, wth.

Even though we have had LTE in Harrisburg for quite some time now, I did notice an improvement in speed and signal this morning :)

I got a good chuckle about Lewiston getting LTE. While there are certainly a lot of people there, it's definitely one of the sketchiest places in Maine.

Who even lives in Maine? Went on a JROTC trip to Bangor once like 12 years and almost the whole state is deserted. Posted via Android Central App

Seems AT&T is trying hard to expand and sprint seems to have slowed down. Sprint rarely announces new markets anymore. I get good coverage in my area but what happens when I leave my area? Posted via Android Central App

If u leave ur area u still get pretty fast 3G 4G coverage. LTE is not as great as I is hyped. 3G 4G still is able to stream stuff and everything decent fast enough. Never have issue streaming anything over 3G 4G without LTE. Granted it is nice to have but not a huge deal if u don't. Well if u only get edge or GPRS then yes I can understand the frustration. Posted via Android Central App

Just noticed LTE on my phone yesterday but don't see any announcement of it being available in the Queensbury/Glens Falls, NY area (just south of Adirondack Park if you're looking for it on a map) speed test was faster than what i get with my wifi in my house. Posted via Android Central App
Android Central Newsletter
Get the best of Android Central in in your inbox, every day!
Thank you for signing up to Android Central. You will receive a verification email shortly.
There was a problem. Please refresh the page and try again.