First signs of SIM free pricing emerge for Sony Xperia J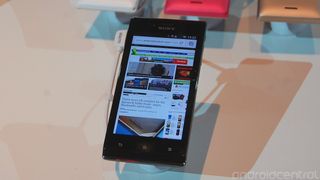 We've already had the first wave of information on when the new Sony devices announced at IFA will be available, but any information on price is still somewhat lacking. At least one British retailer has tagged a price on the entry-level Xperia J, despite not being able to offer it themselves until October.
Clove Technology has come out and priced the Xperia J at £190, but will not have stock available until late October. This is a little after the September 5 release date previously supplied by other retailers, but it's the first indication we've received of a UK RRP for the new device.
Clove also intends to stock the full range of colors for the Xperia J, but notes that the first units will only be available in black or white.
Source: Clove Blog (opens in new tab)
ähm…
it is already listed in shops all over europe
http://www.heise.de/preisvergleich/eu/?cat=umtsover&asd=on&asuch=Xperia%20J
at about 220€

What do you mean by "SIM free pricing"?

The price you would pay if you weren't buying the phone with a contract.

That makes very little sense. SIM stands for Subscriber Identity Module. It has nothing to do with contracts.

It just means the phone comes without a sim card installed. So you can stick it on any new or existing contract on any network.

Yeah, I got that. There has been talk about abolishing SIM cards in GSM phones, similarly to CDMA phones in the US and China, that's why I got confused. "Contract-free" would have been clearer.

Still waiting for the next nexus... Planning to buy it straight from google and jumping to straighttalk
Android Central Newsletter
Thank you for signing up to Android Central. You will receive a verification email shortly.
There was a problem. Please refresh the page and try again.