Facebook implements new moderation policies in response to U.S. violence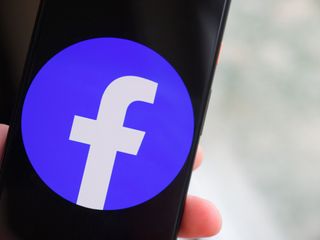 (Image credit: Joe Maring / Android Central)
What you need to know
Facebook today announced new updates to its content moderation policies in response to violence at the U.S. Capitol this afternoon.
The company also said it would be updating the warning label applied to posts about the election to note Joe Biden's confirmation as the victor.
It also confirmed that all moderation policies introduced in the lead-up to the election would remain active.
Facebook tonight announced an update to its content moderation policies following a violent insurrection in the U.S. Capitol tonight.
The company said that it had been removing content which either praised the incident, called for armed support, or aimed to incite a repeat either tomorrow or in the coming days. It also acknowledged its removal of Trump's video posted following the event, noting that it "contribute[d] to, rather than diminish[ed], the risk of ongoing violence."
Facebook will also be updating the electoral misinformation labels it introduced last year to read "Joe Biden has been elected President with results that were certified by all 50 states. The US has laws, procedures, and established institutions to ensure the peaceful transfer of power after an election."
It will be keeping active the other new policies and measures introduced in the lead up to the election and adding new ones including:
Increasing the requirement of Group admins to review and approve posts before they can go up
Automatically disabling comments on posts in Groups that start to have a high rate of hate speech or content that incites violence, and
Using AI to demote content that likely violates our policies.
The company follows social media competitor Twitter which took drastic action including suspending the outgoing President's Twitter account and deleting offending tweets.
Android Central Newsletter
Get instant access to breaking news, the hottest reviews, great deals and helpful tips
All of social media isn't getting the message: THEY are a huge part of the problem. All that social engineering and experimentation with little plusses, likes, and thumbs-up is coming home to roost. And they think censorship is going to help? Heh heh.

Clearly the reason censorship is making things worse is because there isn't enough censorship. Just like how people will claim socialism has never failed because no one has tried *true* socialism. Those that failed just didn't go far enough.

You mean new censorship policy.

I'm all for getting rid of the hate speech, but who determines what that is and by what metrics? I'm tired of all the crap from the extremes of both sides and am choosing to spend less and less time on social media because of the biases, no matter the slant. Life's too short to spend it mad. Choose joy.
Android Central Newsletter
Get instant access to breaking news, the hottest reviews, great deals and helpful tips
Thank you for signing up to Android Central. You will receive a verification email shortly.
There was a problem. Please refresh the page and try again.