Facebook announces huge changes to political ads on its platform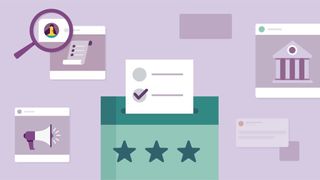 (Image credit: Facebook)
What you need to know
Facebook is making big changes to the way its users see political ads.
U.S. voters can now choose to switch off political ads that have a 'Paid for by' disclaimer.
Facebook is also tracking the spending of candidates on ads and making the information public.
Facebook has announced that it's making some big changes to the way it handles politics on its platform, including a feature that will let U.S. voters turn off political ads.
It's all part of what Facebook calls "The largest voting information effort in US history." In an announcement overnight, Facebook stated:
Facebook hopes to help 4 million voters register this year through its Facebook, Instagram, and Messenger platforms. To do this, it has built "some of the most advanced systems in the world to combat election interference", of which The Voting Information Center is a part. Information includes links to voter registration, locations of polling places, early voting options, and voting by mail information. This will be put at the top of Instagram and Facebook feeds, where an estimated 160 million US voters will see it.
Political ads
Arguably, the bigger change comes to how Facebook handles political ads, and how voters interact with them.
As of right now, Facebook is rolling out the option to switch off social issue, electoral or political ads from candidates, super PACs, or other organizations if they have the 'Paid for By' political disclaimer on them. If you see an advert, you can select the advert directly to switch them off.
Facebook has also announced two big transparency changes. Firstly, the 'Paid for By' disclaimer will now be retained when someone shares a political ad, where previously this did not happen. Secondly, disclaimers will remain on any political or issue ad showing who paid for it and who it came from.
The final measure is a new Ad Library, which will let users track the spending for US House and Senate races, as well as Presidential candidates. A custom tracker will let you compare how candidates are spending their money.
Be an expert in 5 minutes
Get the latest news from Android Central, your trusted companion in the world of Android