Criterion Channel launches April 8 with more than 1,000 movies to stream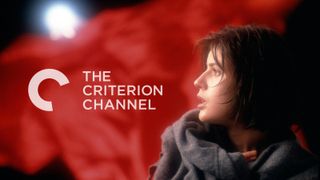 The Criterion Collection is synonymous not just with movies, but with great movies. And more important, presenting movies "as its maker would want it seen, in state-of-the-art restorations with special features designed to encourage repeated watching and deepen the viewer's appreciation of the art of film."
And on April 8 it's launching the the Criterion Channel in the United States and Canada.
Pricing is initially set at $9.99 a month (or $89.99 a year) as a "Charter Subscriber." (That means you're among the first.) And for that you'l get access to more than 1,000 films, including "constantly refreshed selections of Hollywood, international, art-house, and independent movies."
You'll also be getting a free 30-day trial that starts on the April 8 launch. After that date, pricing bumps up to $10.99 a month or $99 annually.
Charter subscribers also will receive concierge customer service from Criterion Collection, which includes a dedicated email address to write to (as opposed to sending out emails randomly, I suppose), plus a holiday gift certificate.
If you're thinking April 8 is a long way away, well, it is. So to make the time go a little faster Criterion Channel is offering Charter Subscribers a members-only movie of the week between now and launch day.
The Criterion Channel will be available on Apple TV, Amazon Fire TV, Roku, iOS and Android, via Chromecast, and on the web.
Why is this service needed? Netflix is already too much content for most people. I can't see 1000 movies being worth the buy.

Different type of content. You're not going to see a lot of the films Criterion carries on Netflix. Whether there's a big enough market of cinephiles who want to stream through them is another matter, but it's definitely a much different target market.

Fingers crossed it'll come to the UK sometime in the future....

They can't even make their Blu Rays Region B due to licensing (fortunately I have a multi region Blu Ray player), so I do wonder how hard they'll try to launch this anywhere except North America :-(

Really enjoyed having the Criterion Collection on Hulu for a few years, until the CC moved to FilmStruck. Won't be paying for a separate service. They should have stayed on Hulu.
Android Central Newsletter
Get the best of Android Central in in your inbox, every day!
Thank you for signing up to Android Central. You will receive a verification email shortly.
There was a problem. Please refresh the page and try again.