Blackphone launches PrivatOS update with new phone and tablet to boot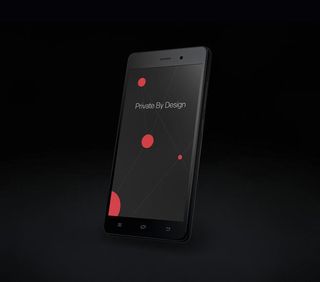 Geekphone and Silent Circle today announced an update to its enterprise privacy platform PrivatOS, alongside the Blackphone 2 and a tablet dubbed the Blackphone+. The new hardware is promised to be more secure with privacy in mind than other solutions available on the market.
PrivatOS is actually an Android-based OS created by Silent Circle. "There is no software, no hooks to carriers, and no leaky data." Version 1.1 is the first major update to the OS, which brings Spaces, an OS-level virtualization and management solution. The release will also enable IT administrators to lock and wipe enterprise managed "spaces" when necessary.
As for hardware, the Blackphone 2 comes with all the privacy features to match the original Blackphone, but has received an upgrade with a 5.5-inch 1080p display, octa-core CPU, 3GB of RAM, 32GB of storage, and larger battery. No specifications on the Blackphone+ as-of-yet.
Both the Blackphone 2 and Blackphone+ will arrive later this year. See the full press release below.
SILENT CIRCLE UNVEILS WORLD'S FIRST ENTERPRISE PRIVACY PLATFORM
Silent Circle announces the world's first enterprise privacy platform, a unique system of devices, software and services built for mobile at Mobile World Congress, 2015.
Silent Circle announces new privacy-first smartphone and tablet Blackphone 2 and the world's first privacy focused tablet Blackphone+.
Silent Circle co-founder and Chief Scientist, Phil Zimmermann says "personal privacy has become an enterprise issue."
BARCELONA, SPAIN, March 2nd 2015 – Silent Circle today unveiled the world's first enterprise privacy platform, a unique combination of devices, software and services, based upon and built from a fundamentally different mobile architecture – ZRTP. It includes the launch of the Blackphone 2 and the world's first privacy focused tablet, Blackphone+.
"Enterprise privacy is similar to individual privacy. The same technologies can protect both," Phil Zimmermann, Silent Circle co-founder said. "My own work in developing privacy technology has always been motivated by my interest in individual privacy as a human right. The recent Sony experience shows that enterprises too have a responsibility to up their game to protect the privacy of their own people and their partners."
Bill Conner, President and CEO of Silent Circle, said, "Today we unveiled the vision to drive the second stage of growth for Silent Circle. Enterprises have been underserved when it comes to privacy. Traditional approaches to security have failed them. We're here to fix that. We have to understand that to achieve real privacy now requires security plus policy. That new equation is driving everything we do in building the world's first enterprise privacy platform."
Reflecting the ways we all work have now evolved – with a growing number of employees now using personal devices to connect to their enterprise networks – the company has created a platform of devices, software and services that recognize traditional approaches to security are no longer enough.
The newly unveiled Silent Circle Enterprise Privacy Platform includes:
Blackphone:
The first generation Blackphone was designed to be a secure starting point for your personal communications. Since it was launched 12 months ago at Mobile Congress 2014, the device has seen huge global demand, it was also recently named one of Time Magazine's best 25 inventions of 2014.
Blackphone 2:
Arriving in the second half of 2015, Silent Circle announced the launch of Blackphone 2 which has been built to offer enterprises privacy without compromise. It integrates seamlessly with existing MDM systems like Citrix and also adds a faster processor, more RAM, a longer lasting battery, and a larger display. It offers the privacy and security that you can only get from Blackphone with the next-generation hardware performance that smartphone users demand.
Blackphone+
Arriving later in 2015, Blackphone+, the world's first privacy focused tablet, will provide next generation technology built to offer privacy for today's mobile workforce.
__PrivatOS_
PrivatOS is an Android-based operating system that was created by Silent Circle to address modern privacy concerns. There is no software, no hooks to carriers, and no leaky data. It puts privacy in the hands of the user, without any sacrifice to your productivity.
PrivatOS 1.1 is the first major upgrade to the company's OS. It introduces Spaces, an OS-level virtualization and management solution that enable devices to be used for all aspects of mobile life without compromising choice, privacy or ease-of-use. Geared specifically for the enterprise, it keeps enterprise and personal apps. Silent Circle are also introducing the capability that permits IT administrators to lock and wipe enterprise managed 'Spaces' when necessary, in addition to announcing MDM partnerships with Citrix, Soti and Good to pave the way for its increasing roll out within businesses worldwide.
Silent Suite
Silent Suite is the Silent Circle's core set of applications that enable private, encrypted communication. It offers peer-to-peer key negotiation and management. Silent Suite sets the standard for enterprise privacy and is available on PrivatOS, iOS and Android. It includes:
Silent Phone: Allowing users to make private voice and video calls in HD clarity over a peer to-peer encrypted VoIP service
Silent Text: An unlimited encrypted texts services with the capability to transfer files. Includes burn functionality to destroy selected messages automatically
Silent Contacts: An automatically encrypting address book
Silent Meeting
A new, secure conference calling system allowing for multiple participants. Silent Circle say the system means no more access codes to remember and never again ask "Who's just joined?" thanks to a visual interface that makes scheduling, inviting and monitoring attendees simple.
Silent Store
Installed on all Blackphone devices, the world's first privacy-focused app store features apps from the developer community vetted by Silent Circle.
Silent World
An encrypted calling plan that lets users communicate privately with those who don't have Silent Phone. Silent Worlds allows users to call anyone within the Silent Circle coverage areas privately, with no roaming charges or extra fees.
Silent Manager
Silent Manager gives enterprises a simple web based solution for managing plans, users and devices.
"Traditional security solutions have failed global enterprise in a mobile world and make data and privacy breaches feel inevitable to most enterprises" said Mike Janke, Co-Founder and Chairman of the Silent Circle Board at a press conference held at Mobile World Congress 2015 this morning. "What's more, these breaches have evolved and have much broader impact. They now put every customer, employee and partner at risk. They are eroding the trust people have in enterprises. They have moved privacy firmly to the top of the boardroom agenda."
Last week, Silent Circle last announced its buy out of its SGP Technologies joint venture between Silent Circle and Geeksphone. The acquisition resulted in Silent Circle taking a 100% ownership stake in SGP Technologies and the Blackphone product set. The company also announced it had raised approximately $50m in a private, common equity round to support accelerated growth.
I'm speechless!! Posted via my Quiet Phone.

How can you not be interested in something like this... good company good tech... but the price o.O!

No, just no! Buy a BlackBerry instead. Much cheaper, can run Android apps with ease. Posted via my G3

Why can't BlackBerry create an Android-based OS similar to PrivatOS? It'll be nice to have Google services, the Hub, and a physical QWERTY. One can only dream. Posted via BlackBerry Classic

I'll take the fluidity of android over Blackberry os. Sure it can run android applications but most are not optimized, especially with Blackberrys square displays and while blackkberry has the z10 and z30, those are already old in technological advancements go. Posted via the Android Central App

Well you really have to give it a try to see if the hardware means anything compared to another os. BlackBerry 10.3.1 us extremely fluid and quick and running android apps on the new software is much smoother. To be honest I don't really see the need of such high specs on a blackberry. Now on android yes, because man that stuff is really resource intensive. And really starts to lag after a few months of use... and I don't have to run maintenance apps to keep my device in good performance. You really have to test drive it to notice the difference. I really like android but these are some of the things that I really enjoy able BlackBerry 10. Now I do like a lot of other native death of android but so far I'm ok where I'm at Posted via Android Central App
Android Central Newsletter
Get the best of Android Central in in your inbox, every day!
Thank you for signing up to Android Central. You will receive a verification email shortly.
There was a problem. Please refresh the page and try again.