BlackBerry OS phones will stop 'reliably' working after January 4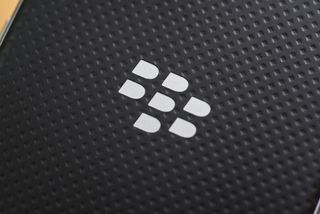 (Image credit: Android Central)
What you need to know
Legacy BlackBerry devices are set to reach end of life on January 4.
Devices running BlackBerry 7.1 OS and earlier may no longer be able to reliably make phone calls, access data, or send text messages.
BlackBerry Android devices will not be affected by the EOL of the company's infrastructure services.
BlackBerry is about to put the final nail in the coffin of its legacy devices. As announced by the company in September last year, legacy services for BlackBerry 7.1 OS and earlier, BlackBerry 10 software, BlackBerry PlayBook OS 2.1 and earlier versions won't be available after January 4, 2022.
All BlackBerry devices running legacy software and services may no longer be able to perform basic functions such as making phone calls, sending text messages, or calling 9-1-1. Users will also not be able to access data through either Wi-Fi or their carrier.
BlackBerry's best Android phones, on the other hand, will continue to work after the EOL date. However, if you're still receiving redirected emails sent to an email address hosted by BlackBerry, you'll need to shift to a new email address.
BlackBerry, which dominated the U.S. market before Apple launched the iPhone in 2007, is now primarily a "cybersecurity company." Just a few months after TCL announced the BlackBerry Key2 LE, BlackBerry completed its $1.4 billion acquisition of AI cybersecurity company Cylance.
Back in August 2020, the BlackBerry brand was licensed by a Texas startup called OnwardMobility. The startup had promised to launch a new Android-powered BlackBerry phone with a QWERTY keyboard and 5G support in 2021, but we haven't heard anything about the device since it launched a "pre-commitment" program.
Google Pixel 6
Google's vanilla Pixel 6 is a high-end Android phone that offers great value and a class-leading camera. Like every other Pixel device, it also delivers smooth performance and a great software experience.
Get the Android Central Newsletter
Instant access to breaking news, the hottest reviews, great deals and helpful tips.
It is a shame that it is the way it is, we need more competition in the maket, not less, I did not like MS Windows phone, but I wanted it to stay, the say way as I wanted Blackberry to keep on with their own OS. I did kind of like Blackberry os.
Now we are stuck with spying Android and expensive horrid IOS. Would be great if there was a decent Linux based phone at a decent price that was supported

And it would also tank because developers wouldn't write apps for it. I'm sure such a device does it exist anyway but almost no one bought it. Look at Harmony OS it only exists in China and on wearables elsewhere. People voted with the feet. People didn't want a third mobile operating system. There are only three Desktop operating systems of size and only ChromeOS exists because it's intentionally not like Windows or MacOS. The lion's share of conversation features Windows and MacOS.

Had nothing to do w a third OS. Had everything to do with a lack of apps and an ecosystem.

You don't think Apple spies?

I miss my Passport Silver. Best phone I ever had.

I agree, my passport is still my all time favorite phone.

I agree. I had two Passports. The AT&T variant first and then the SE. I loved my SE - best phone I've owned. It got quite a few shocked stares whenever I'd pull it out and use it. BB10 was also a great OS.

I miss my Playbook. It had features that even today's tablets don't offer.

Such as? Windows Mobile * had a cool feature where it would automatically silence the phone when you had a calendar entry. Didn't need to think to put my phone on silent when at places I didn't want it to ring. * not to be confused with Windows Phone, don't know if that had it too.

And they totally screwed it up. Totally. Adobe air, no email, had to be connected to bb phone, and other major flaws.

Good bye BB, we had some great times together 😫

I miss my BB10 device. It was my favourite OS but unfortunately I had to ditch it due to the lack of app support.

How can they suddenly stop working.? Us BB going to send a kill me single to the phone? Sounds suspicious to me. Phones done normally just stop working.