Best Ring doorbell 2023
Keep an eye on your front porch from anywhere with a Ring Video Doorbell.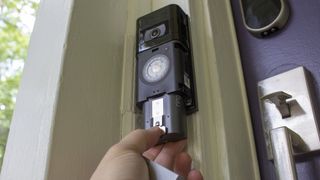 (Image credit: Android Central)
It wasn't that long ago that something like a video doorbell seemed niche and had little practicality. However, now that the technology has matured, there are more supporting devices. With a wide range of products and features available, owning a video doorbell has become more common. Perhaps most importantly, these devices have become integral parts of people's homes, helping with security and notifying you of guest arrival. The Ring Video Doorbell is known by many as the standard for this space — for a good reason.
Ring makes a great product, but it also offers excellent features to go along with it. Ring Video Doorbells offer excellent integration with its other products like cameras and sensors and combines that with easy-to-use software. With doorbell options from battery-powered to wired and 3D motion detection to Alexa greetings, there are Ring Video Doorbells to suit every need.
Best Overall: Ring Video Doorbell Wired
The Ring Video Doorbell Wired has many similar features to the Ring Video Doorbell 4, but in a smaller package — and without a battery. The Ring Video Doorbell Wired uses existing doorbell wiring to get power from your home. But that means it can have an overall smaller package thanks to the absence of a battery. It also means that the doorbell can offer more features than before because of the constant power.
With the Ring Video Doorbell Wired, you'll get helpful alerts when someone is at your door with advanced motion detection. But what's even better is you can get a peek into what was happening before the motion was detected, thanks to pre-roll. Of course, there is always 1080p on-demand video with the app and two-way voice.
However, as with many entry-level type devices, there are some missing features that allow it to hit the $60 price point. The doorbell only works on 2.4GHz Wi-Fi, and options like quick replies and Alexa greetings are missing. But you do get cloud storage and extended video backup with the Ring Protect Plan, which are some useful features to add to a video doorbell that offers so much at such an affordable price.
For most people with a home, this is the best choice available. It's really hard to argue that you need to spend any more money on a Ring Video Doorbell at all, especially if your home already has a wired doorbell that can be swapped out with this one.
Ring Video Doorbell Wired
Watch your front door for less
Reasons to buy
+
Incredible price
+
Small footprint
+
No need to charge or for new batteries
+
Offers 6-second pre-roll footage
Reasons to avoid
-
Has to be hardwired
-
No quick replies
-
Only works on 2.4GHz Wi-Fi
Best battery-powered: Ring Video Doorbell (2nd gen)
While Ring makes other battery-powered doorbells that offer more features, it's hard to argue with the Ring Video Doorbell (2nd Gen)'s price. Ring released its second-generation version of the original Ring Video Doorbell in the Summer of 2020 at the same price as the original — that's $99 — and the doorbell frequently sees price discounts down to as low as $60 many days out of the year.
This video doorbell is battery-powered and, like the original Ring Video Doorbell, has its rechargeable battery built inside the doorbell. Yes, that means you'll still have to remove the entire thing to charge it up but it's not all that bad as this 2nd-gen release comes with an improved mount that makes that process painless.
Additionally, you can purchase a solar mount that drops small solar panels on each side of the doorbell so you never have to charge it again. Or, if you already have a doorbell and can wire it up, Ring Video Doorbell (2nd Gen) can be hooked into your home's power supply for unlimited power and the potential of faster response times for motion detection and doorbell button presses.
Despite being the same price as the original, Ring upgraded the camera to 1080p quality — the original was just 720p — which also includes better night vision.
This one also has the excellent Near Zone motion detection from Ring Video Doorbell 3, meaning it'll only detect motion between 5 and 15ft away from the doorbell. That helps keep notifications for buzzing insects or passing cars to a minimum, and the ability to block out privacy zones or specify advanced motion detection zones makes this a winner. You can even have it notify you only when it sees a person or a package, helping further cut down on notifications.
Ring Video Doorbell (2nd gen)
Battery basics
Reasons to buy
+
Very affordable
+
Hardwire or battery-powered
+
Quality night vision
+
1080p video quality
+
Optional solar-powered mount
+
Near Zone motion detection
Reasons to avoid
-
Basic design
-
Paid subscription is needed for most features
-
Non-removable battery
Best for renters: Ring Peephole Cam
One of our all-time favorite Ring cameras is finally back! The Ring Peephole Cam (2023) is a refreshed version of the old Peephole Cam but it still looks and works the same way. This special video doorbell doesn't go on the wall like most others. Instead, it replaces the peephole in your door for a no-tools-needed installation.
Most peepholes in a door can be unscrewed with your hands and the Ring Peephole Cam is placed right in that hole. It gives you both a peephole replacement and a video doorbell with camera, microphone, and a speaker. Better yet, this one doesn't just detect motion at the door. It also detects knocking, so if your neighbors' kids come knocking, you'll get a notification right on your phone or your Alexa speaker.
Being installed in the door means no one can come along and steal it right off the wall like they could potentially do with a wall-mounted model. Plus, that's great for folks living in apartments or other rentals where the landlord might frown on you screwing something into the wall.
In addition to that, you can still look through the physical peephole to see who's on the other side if you're already at the door. If you'd rather check the video feed on your phone, you can do that, too.
Ring Peephole Cam (2023)
No tools required
Reasons to buy
+
Easy, no-extra-tools-needed installation
+
Easily removable, rechargeable batter
+
Quality night vision
+
1080p video quality
+
Knock and motion detection
+
Keeps your physical peephole view intact
Reasons to avoid
-
Paid subscription is needed for most features
Best Upgrade Option: Ring Video Doorbell Pro 2
Suppose regular motion detection and 1080p HD video will not get the job done for your front door. In that case, you are ready to upgrade to the Ring Video Doorbell Pro 2. This doorbell introduced 3D motion detection with a new radar sensor instead of the previous infrared technology. This feature gives the doorbell an improved sense of what is happening at your door with depth and even an overhead birds-eye-view.
When viewing the video feed from your Ring Video Doorbell Pro 2, it will look impressive thanks to the improved resolution coming in at 1536 HD+. So whether you are checking to see who's at the door on one of the best smart displays in the Amazon Echo Show 10 or on your smartphone, it'll look crisp and vibrant.
While this excellent video doorbell offers all the features from the other models, it also requires you to hardwire it into existing doorbell wiring for power. It may need extra power if your wiring isn't sufficient. If that's the case, you can purchase a Ring transformer to take care of it. With all these features, the Video Doorbell Pro 2 is a bit pricey, but it offers a lot for the money.
Best premium video doorbell
Reasons to buy
+
Excellent location-based detection
+
Radar enabled 3D motion detection
+
Auto-replies powered by Alexa
+
Compact design
+
Impressive HD+ video resolution
Reasons to avoid
-
Hardwire power only
-
Pricey
Which Ring Video Doorbell should you buy?
Why you can trust Android Central Our expert reviewers spend hours testing and comparing products and services so you can choose the best for you. Find out more about how we test.
What started as a single choice for video doorbells from Ring has grown into a suite of options that can fit nearly every need and budget. For most people, the Ring Video Doorbell wired offers excellent features and a price that's so low it's hard to believe. If adding a bit of convenience and security to your door is something you want, but you need a battery-powered option, the Ring Video Doorbell (2nd Gen) is an excellent choice for only a few dollars more.
Renters can't go wrong with the Peephole Cam, a great relaunch of one of our favorite Ring products. Or, if you want the most feature-rich option from Ring, you'll want the Ring Video Doorbell Pro 2. It carries many of the same features as the Video Doorbell 4 but adds in location-based detection, and the radar-enabled 3D motion detection is just plain impressive.
Though Ring may be best known for its video doorbells, it isn't the only option, and there are some great Ring alternatives out there. The company makes a lot of different products that integrate very well with its doorbells. Ring has all the devices for your home, from smart outlets to motion sensors and floodlight cameras to mailbox sensors, including some fantastic Ring lighting options. Connecting all of these together in the Ring app, you'll have control and eyes on nearly every corner of your home — including the front door.
Get the Android Central Newsletter
Instant access to breaking news, the hottest reviews, great deals and helpful tips.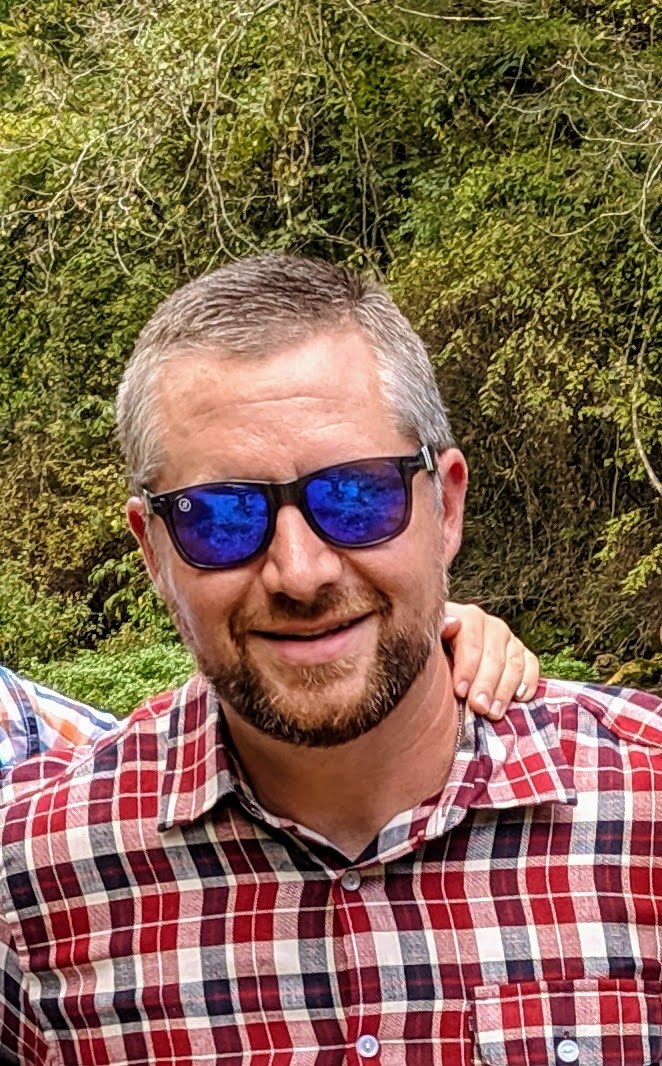 Chris Wedel is a fan of all things tech and gadgets. Living in rural Kansas with his wife and two young boys makes finding ways to get and stay online tricky. By utilizing his years of experience with the tech and mobile communications industries — success is assured. When not conquering connectivity challenges and testing new gadgets, he enjoys cruising a gravel road in his UTV with some good tunes.