Best Google Pixel 3a Accessories 2022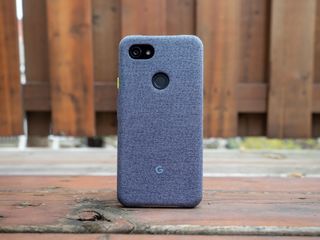 (Image credit: Android Central)
The Pixel 3a has been available for more than a year now, but you can still find some of the best Pixel 3a accessories despite the 4a now being available. There are a lot of great options to pair up with your 3a, ranging from cases and screen protectors to getting some snazzy new headphones that work perfectly.
Googles' most affordable phone means you may have some extra cash
The Google Pixel 3a is one of the company's most affordable phone to date. You'll save a few hundred dollars on a phone versus if you got the "flagship" Pixel, so you might have some extra money in your budget for accessories.
Arguably one of the best Pixel 3a accessories just might be a quality case. Yes, many cases are made of the same material that Google used for the shell of this new phone, you're still going to want to protect your phone from scratches or other scuffs. While I got to give it up to that Google Fabric Case (opens in new tab) for its uniquely Google charm, I recommend the Spigen Rugged Armor (opens in new tab) for being sleek and rugged at a great price.
Since there's no wireless charging with the Pixel 3a, you'll want to be set with the right wired charging accessories. If you've owned a Pixel phone before, you'll be happy to know the Pixel 3a is shipping with the same style charger so you'll have a backup on hand, but if this is your first Pixel phone I recommend picking up an Anker 18W PIQ Compact Fast Charger (opens in new tab) , which is the perfect wall charger to travel with.