AT&T expands LTE coverage to 9 new markets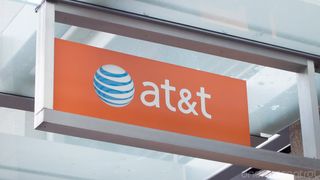 AT&T announced a couple of weeks back that it had hit a pretty big milestone of 365 total LTE markets, but that doesn't mean that the nation's second-largest carrier is slowing its rollout. This week 13 additional markets (and four expansions) are coming online with the newest high-speed technology. Users in the following markets with an LTE device and the proper provisioning on their account should see the network live now:
Moultrie, GA
Tifton, GA
Champaign-Urbana, IL
Mayfield, KY
Paducah, KY
Tupelo, MS
Corning, NY
Springfield, OH
Longview, TX
Marshall, TX
Tyler, TX
Stevens Point, WI
Whitewater-Lake Geneva, WI
That gives AT&T a total of 383 LTE-enabled markets.
Android Central Newsletter
Get instant access to breaking news, the hottest reviews, great deals and helpful tips
Andrew was an Executive Editor, U.S. at Android Central between 2012 and 2020.
This makes me miss LTE more and more. Posted from my Nexus 4 via Android Central App

This is exactly the issue that is preventing me from jumping on the Nexus 4 sale right now. How much would I miss my LTE? Can you offer any details into the difference in your experience without LTE? Thanks

The difference is when you drive out of range of LTE and your page load times go back to "normal".

I made the switch and for me the difference hasn't been that noticeable. But why get the old Nexus 4 when the new one should be out in a couple of months for only 100 bucks more. LTE will most likely be available so why not just wait? Posted via Android Central App

I don't use data much but when I need to use navigation or check up on my sports, you can see the difference. I'll say LTE is almost twice as fast as HSPA on AT&T. Posted from my Nexus 4 via Android Central App

We just got limited LTE coverage in the town i go to college at. Basically just covers the part of campus near my dorm. Hopefully they do a full rollout soon. Posted via Android Central App

Still no LTE in Erie, PA. 4th largest city in the state and just about every sizable population center in Pennsylvania has AT&T's LTE. Wonder what the hold up is...

That is strange as the larger cities in PA have LTE (so it is not a State issue) and Buffalo and Clevelenad both have LTE (so probably not a location issue). Maybe someone in Erie is making LTE installation difficult?

I was thinking the same thing, probably a zoning/permission/local govt. issue preventing things from happening...

I doubt that, since they hang LTE on the same towers as the existing service. (It doesn't even require new antennas, just new electronics in the shed below the tower). If anything its a backhaul issue, with LTE demanding more fiber to the tower than they may have readily available.

I live in the second largest city in MD and no LTE here. It's 10 miles south and 15 miles east of me right now.

Frederick, MD here too, can't believe we don't have it yet either. Posted via Android Central App

I haven't seen AT&T announce it, but their LTE service in New Hampshire has expanded greatly, and covers pretty much the entire south/southeast portion of the state.

Are you serious?! I wish I stayed on AT&T now... Ugh Posted via Android Central App

If only it wasn't $10/gig, I might care. Faster is better, but i'm always searching for wifi anyway when using things that consume bandwidth like streaming video because of the stupid per gig charges.

Its actually more like $15/GB for most phones. And most are capped at 2GB. Which sucks more Posted via Android Central App

Yep. That's why I got rid of AT&T. Unlimited data is necessary in today's world imo. Posted via Android Central App

Here in Springfield we have lte for an while glad to see its on the list finally Posted via Android Central App

And still no LTE where I live, even on Big Red. Posted from my Porcelain Throne

I'm in Northern New Jersey. The town I live in....part of it has LTE...and of course where I am..it doesn't.

They need to do a full roll out in Bergen County. Only part of the county has LTE. BC is right next to NYC and has over a million people... Come on AT&T...

Des Moines IA and West Des Moines IA are in the final stages. The network was actually down for a few days while they were making the upgrade. I got a $50 service credit for the outage. They said LTE should be turned on around the 31st or very soon after. Posted via Android Central App

Hope you're right IowaKid. Have a friend that left AT&T for Sprint a little over a year ago and he cannot believe they (Sprint)are still on 3g but he says he's read that Sprint will have LTE in DSM by October. AT&T needs to beat Sprint to LTE as we have a friendly little wager. But ,as usual, I will believe it when I see it. Any idea if DSM & WDM means the entire metro? Including Urbandale, Johnston, Ankeny, etc?
Android Central Newsletter
Get instant access to breaking news, the hottest reviews, great deals and helpful tips
Thank you for signing up to Android Central. You will receive a verification email shortly.
There was a problem. Please refresh the page and try again.