AT&T ditches plans for in-flight 4G LTE connectivity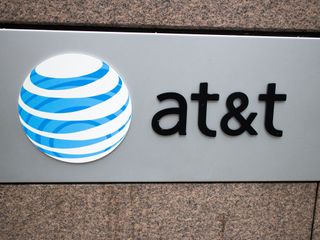 AT&T announced that it will be abandoning plans to bring in-flight wireless connectivity. The carrier will not be bringing its 4G LTE service to the skies as previously planned through an air-to-ground-based service for domestic flights, citing that in-flight connectivity is too risky of an investment.
In a statement to Runway Girl Network, AT&T said:
AT&T rival T-Mobile is offering free limited wireless service through a recent deal with GoGo with free in-flight texting.
Would you want 4G LTE connectivity on your next flight if AT&T had followed through with its plans?
Source: Runway Girl Network
Android Central Newsletter
Get instant access to breaking news, the hottest reviews, great deals and helpful tips
Translation: We would rather grow by buying up other companies like Iusacell (in Mexico) and DirectTV (in the US) than actually innovate, introducing new services, or improve our network. $$$ to buy other companies = good, $$$ spent on Capex, bad!.

If I could write the definition of AT&T ineed a dictionary, this would be it. They acquire so many companies, I lost count. Posted via the Android Central App

Although I should add that in this case of lte while on a flight, I agree with their move. Acquisitions though.... All the time. Posted via the Android Central App

One word. Lightsquared. Other word. Whaaaat? Posted via the Android Central App

Trying to resurrect the dead?? Nexus 4

Well, I guess that makes them the un-un-carrier...or in other words, The Carrier.

Can't say this is surprising for AT&T. Posted via the Android Central App

Considering the number of tower hand-offs a person would go through on an average flight this makes perfect sense.
It is a novelty idea only. To make it long-term investment the infrastructure alone would be ridiculous. Business decisions need to be made on long term gain versus short term passing fads.
Enjoy your flights without having to update your Facebook status 15 times. Posted via the Android Central App

Absolute business sense Posted via Android Central App

It's not done on ground tower's. ..all done through satellite. Gogo put the satellites in place Posted via the Android Central App

For some systems, most planes that have gogo use ground based EVDO towers pointing up to the sky. Kinda works, but evdo barely has to bandwidth to surf the web or stream shows from your tivo (trust me I tried it, it was very painful!).

I have used onboard wifi to check my email. Other than that, I tend to bring my own movies or consume the free or low cost movies/TV already available.

Unless you travel via airplane frequently, this doesn't even matter. Also, to make up for the investment costs, they would have to start charging people for it. A new technology doesn't pay for itself and you can't charge the entire customer base on something that a relative few care about. AC App via Nexus 5

I was on a recent flight and as I was watching a movie on the phone, it buzzed as though it had received a text. I exited the movie and I noticed, I never put it in flight mode. I had received a text and emails as we flew over a city. I had 2 bars for about 5 minutes.

What carrier do you have? Posted via the Android Central App

That's pretty cool I always thought cell towers directed their signal sort of out and slightly down sense they are intended for coverage on the ground. But it makes you wonder why they used to make you turn everything off and you could only use devices that didn't transmit above 10,000 ft. When they had cell signals getting to the plane. I'm surprised you were able to connect to towers and transfer data. I thought that at the speed a plane goes by the time you connected to a cell tower and it registered you on the network you would have already left the range of the tower and that process would continue tower after tower. I can only imagine what kind of hell that would have caused on the network if 70% of the passengers on the plane had AT&T and they all kept their phone on. Hundreds of devices rapidly doing tower hand offs at once... Geez! Posted from Containment Site 42 via my Sprint GS5

this wasn't a good idea. now they have the whole 40 MHz to on land LTE. good thing too, they need it. Posted via an AT&T HTC One Mini

I think AT&T should finish the superlaser on the death star, destroy Verizon with it, and use the tractor beam to send 5G Internet to airplanes.

That's the most reasonable thing I've heard all day.

This Posted via the Android Central App
Android Central Newsletter
Get instant access to breaking news, the hottest reviews, great deals and helpful tips
Thank you for signing up to Android Central. You will receive a verification email shortly.
There was a problem. Please refresh the page and try again.