AT&T is ditching its false '5G Evolution' branding, but the '5GE' icon isn't going away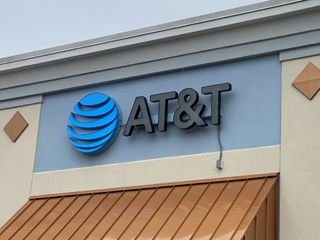 (Image credit: Samuel Contreras / Android Central)
What you need to know
The National Advertising Review Board (NARB) has recommended that AT&T stop using the misleading "5G Evolution" term for its LTE network.
AT&T will no longer advertise its upgraded LTE network as "5G Evolution."
The "5GE" icon, however, will not disappear from Android smartphones on its network.
For the last two years, AT&T has been receiving flak for its misleading "5G Evolution" branding. The National Advertising Review Board (NARB) has now recommended the carrier to discontinue using the branding for its upgraded LTE network.
AT&T has announced that it will comply with the NARB's recommendation, but will continue to use the "5GE" service icon. Its reasoning is that the recommendation only applies to advertising, and therefore the service icon doesn't have to be changed.
In a statement sent to Light Reading, AT&T said:
A study by OpenSignal had found last year that AT&T's "5G E" service offered slower speeds compared to T-Mobile and Verizon's LTE-Advanced networks. AT&T began using the "5G Evolution" branding in 2017 and started replacing the "LTE" icon with the "5GE" icon on its customers' phones in December 2018.
The "5G Evolution" branding was first challenged by T-Mobile before the National Advertising Division (NAD), a self-regulatory investigative component of the ad industry. When the NAD agreed that AT&T's marketing was misleading, it appealed the decision to the NARB.
Always thought it was deceptive, but am getting 142Mbps down, 9.25Mbps up, on 3 bars of 5Ge. (Ookla Speedtest) That's respectable I think.
Android Central Newsletter
Get the best of Android Central in in your inbox, every day!
Thank you for signing up to Android Central. You will receive a verification email shortly.
There was a problem. Please refresh the page and try again.