Beeper bringing iMessage to Android is great, but I can't help but feel nervous
Using iMessage on Android is really possible, but it isn't without a few compromises.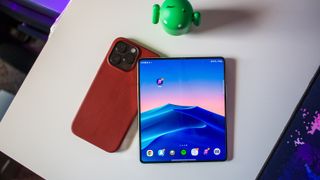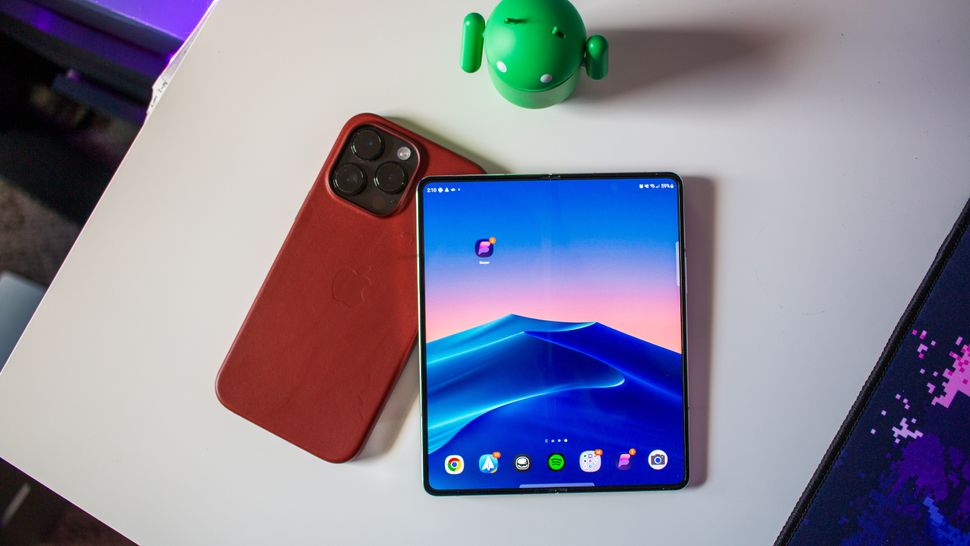 (Image credit: Andrew Myrick / Android Central)
If you've followed my writing here at Android Central over the years, you likely know that I'm a dual-carry kind of person. Most of the time, my primary SIM is in whatever the latest iPhone is, but I also carry an Android phone, usually a foldable. But with that comes some frustrations with communication between the two platforms, particularly when it comes to sending and receiving text messages, and that's something that I hoped the Beeper app would be able to alleviate.
One of the biggest frustrations about being in the Apple ecosystem is that I can only see and respond to texts from my iPhone. I've tried different workarounds in the past, such as using AirMessage, but they never quite "stuck." There have been many cases where I'd be using my Android phone only to have someone send me a message on a different platform because they needed a response.
For the majority of the apps and services out there, this isn't really much of a problem. I just have a folder labeled "Chat" on my Home Screen, which is currently filled with eight different messaging apps. Well, technically, nine of you include Beeper, but that's only in the Chat folder in the app drawer on the Galaxy Z Fold 5.
Getting started with Beeper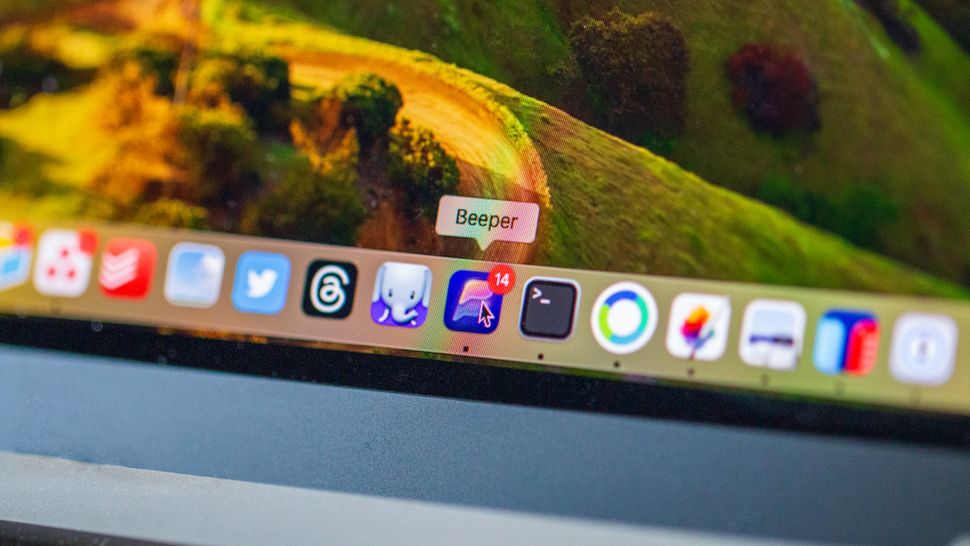 To provide a few cliff notes for those who don't know, Beeper is an app that was announced in 2021 by the same individual who released Pebble smartwatches to the world. The company's tagline is "All your chats in one app. Yes, really." It includes support for 15 different messaging platforms and can even become the default SMS app on your Android phone.
After putting my name and email on the waitlist ages ago (seriously, I don't remember when), I finally gained access to the app earlier this year. I tinkered around with it a bit and went through the motions of setting things up, but I didn't really do much else.
A little over a month ago, I decided to give Beeper the good ole' "college try," using it for everything and anything I could. Of the 15 different supported platforms, I'm "only" using it for Google Chat, Messenger, Slack, Telegram, RCS, and, of course, iMessage.
Things I like about Beeper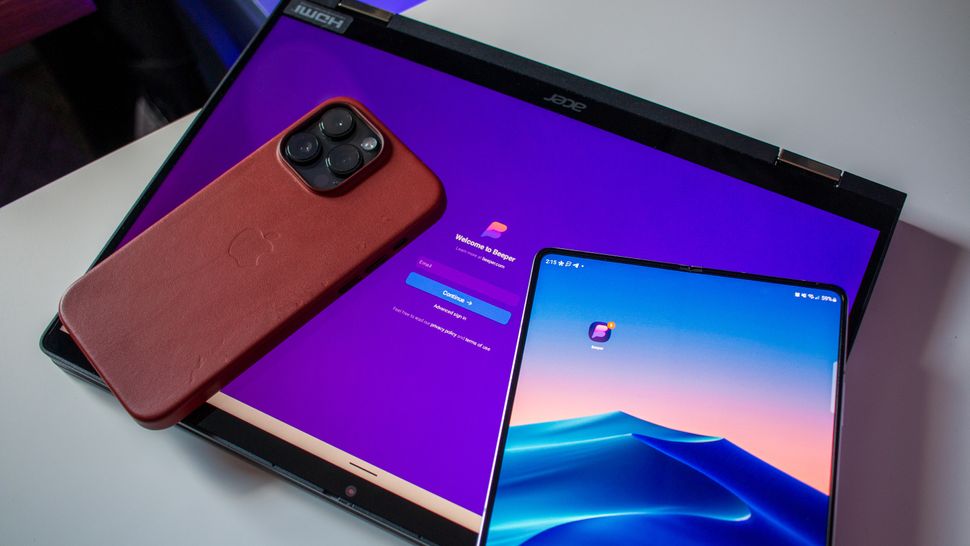 The thing that I love the most about Beeper is that once you're in the "cool kids club," you can use it practically everywhere. So I have installed it on my iPhone, Galaxy Z Fold 5, custom-built desktop PC, MacBook Pro, and even on a few Chromebooks I'm testing. Everything syncs everywhere, so I don't have to worry about "waiting" for the servers to catch up, and I can just grab whatever device is closest and respond.
The app itself might seem a bit cluttered, but there are a few different organizational-type features available. At the bottom, there's a dock that swipes up to reveal the different "Spaces," along with a list of your most recent chats.
When it comes to the actual "messaging" portion, there's really not much that's different between using the corresponding apps. You can react to messages, create threads in Slack, and you can even go so far as to set shortcuts to different conversations on your Home Screen. There's nothing really game-changing as far as the Beeper app goes other than putting pretty much everything in one central location that isn't just a folder.
Using Beeper instead of relying on your messaging app of choice will probably take some getting used to. You'll be greeted with almost the same interface, regardless of what device you're using, with a couple of exceptions. So, as long as you "stick with it," there aren't any game-breaking features that are missing.
Frustrations are expected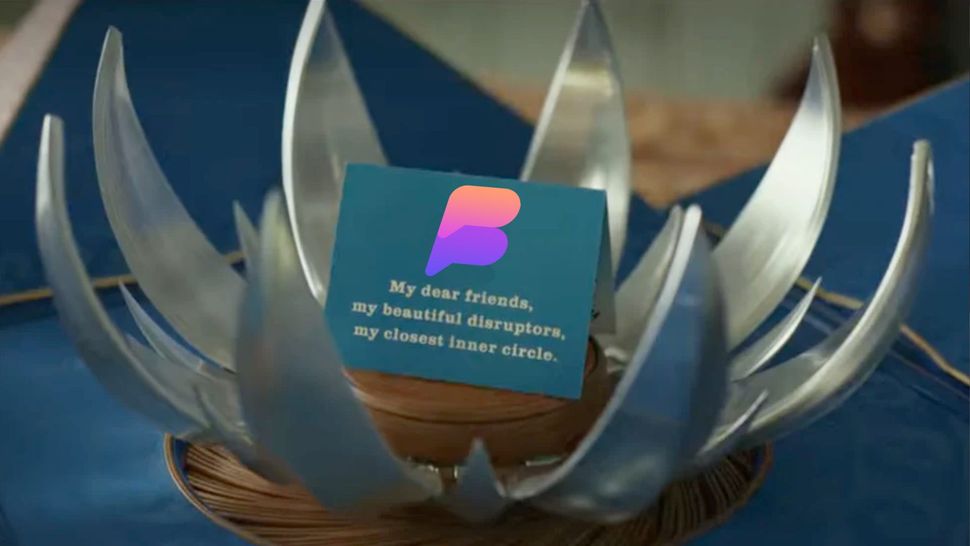 The biggest irritation when it comes to Beeper is the dreaded waitlist. Some folks waited for over a year before their invite arrived, meaning that there's a good chance that their excitement waned, if not completely evaporated. A lot of that likely has to do with Beeper needing to continue to build up its infrastructure to handle all of the information being sent. And in the case of iMessage, well, I'll touch on that in the next section.
After you get your invite and sign in with all of your different messaging apps, go through and turn off all notifications for the individual apps. Otherwise, you'll be constantly barraged with duplicate messages, which can make you want to pull your hair out if you're in a group message on a Friday night. Seriously, save yourself the headache.
Something that I noticed when using Beeper on both iPhone and Android is that there is a slight difference between the two apps. On the iPhone, I'm able to pin the different spaces to the "sidebar," but there's no such feature found on Android. You can pin or favorite conversations that will stay at the top, but that's not quite the same as being able to switch between platforms with just a tap. I'm hopeful that this will come to the Android version of the app, but there's no telling whether that'll be the case.
What about privacy?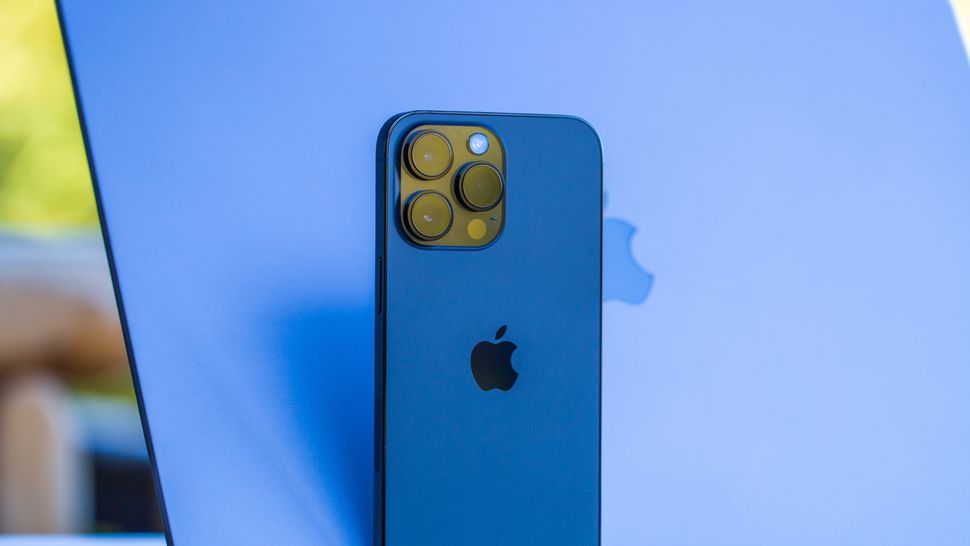 So here's the thing that worries me about Beeper: privacy. I'm not as worried about linking apps like Telegram or even Facebook Messenger to the app, but I am a little concerned about iMessage. At the top of the company's "Getting Started Guide," there's a callout block that says, "Beeper may be less secure than using encrypted chat apps by themselves."

It doesn't say anything about what apps might be less secure than others, and there's also a dedicated privacy page. But what worries me is that using iMessage on Android means my Apple ID is being signed into a Mac in a server rack somewhere in the world.
This is even confirmed on the Beeper Help page for iMessage, as it says, "On the Mac server, new received messages are processed, encrypted with your Beeper zero-access encryption and forwarded to Beeper servers. The same process happens in reverse when you send an iMessage via Beeper. Beeper employees cannot read your iMessages after they have been processed."
Again, this doesn't leave me feeling all warm and fuzzy about signing in with my Apple ID on a Mac that I don't have access to. Is my data actually "immediately and permanently deleted" from the server when I sever my iMessage connection? It's a question that I don't have a concrete answer to, and it feels like Beeper just wants you to trust that it's telling the truth and not doing anything nefarious.
There are ways around this if you sign up for Beeper and then decide that it isn't for you. You'll just need to go into your Apple ID account settings and remove the "Beeper Mac" from your account. But in the meantime, I can't help but wonder what would happen if Beeper's encryption methods failed somehow.

On the flip side, there actually is a way to use Beeper without signing into a random Mac Mini on the other side of the world. You can set up an "iMessage Bridge" for Beeper, but that's a path that I haven't traversed just yet.
It should be noted that messages sent between Beeper users are end-to-end encrypted, but the likelihood that you'll find another user is pretty slim, especially while the app remains in a closed beta.
Will I be sticking with Beeper?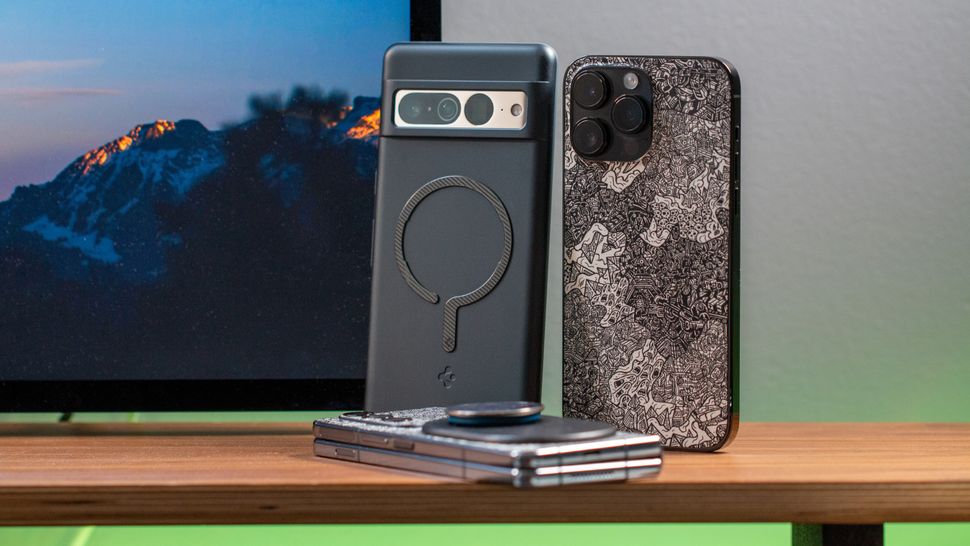 For the time being, I'm going to continue to ride out the Beeper wave and see where it takes me, at least until I have enough time and energy to dedicate to try and figure out how to set up the iMessage Bridge and host it on my personal Mac Mini.
It's not the perfect solution, as there are a lot of quirks, but that's kind of to be expected when one app is being used to handle a bunch of different chats at the same time. Using Beeper has been just as reliable as using any of the different dedicated apps on my phone.
I'm really hoping that the EU can put some pressure on Apple to make iMessage available in some capacity across both iOS and Android. It's something I've been wanting for years, and while Beeper is the "best" current implementation, I'd feel a lot better if it were coming from Apple.
Get the Android Central Newsletter
Instant access to breaking news, the hottest reviews, great deals and helpful tips.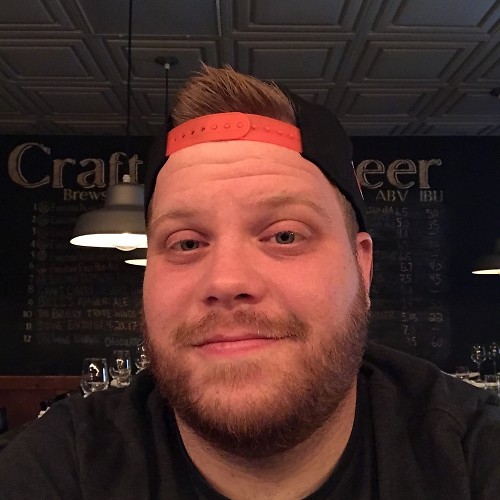 Senior Editor - Chromebooks, tablets, and wearables
Andrew Myrick is a Senior Editor at Android Central. He enjoys everything to do with technology, including tablets, smartphones, and everything in between. Perhaps his favorite past-time is collecting different headphones, even if they all end up in the same drawer.