Android at Mobile World Congress 2014 — What to expect from this year's show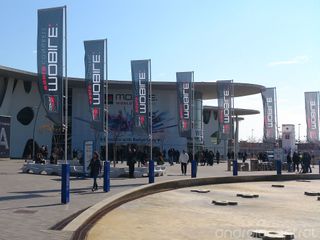 Samsung Galaxy S5, Sony Xperia Z2, LG G Pro 2 and new wearable devices
One of the largest mobile shows of the year is about to kick off on Spain's Mediterranean coast. This weekend — and for much of next week — we're at Mobile World Congress in Barcelona, where we'll be covering some of the biggest mobile announcements of the year. Highlights are expected to include Samsung's Galaxy S5, new Xperia devices from Sony, and Nokia's first Android handset. And possibly new fare from HTC as well.
For the second year running the show itself is taking place at the futuristic Fira Gran Via, a new venue in Central Barcelona, and attending companies will also be holding press conferences all over the city. We'll have six Mobile Nations editors on the ground — myself, Phil Nickinson, Andrew Martonik, Richard Devine, Kevin Michaluk and Daniel Rubino — so you'll want to keep track of all our MWC coverage across Android Central, Windows Phone Central, CrackBerry, iMore and Smartwatch Fans.
MWC runs from Monday, Feb. 24, until Thursday, Feb. 27, with most of the big news happening on the 24th and 25th during the morning U.S. time. We'll have constant coverage through our massive Mobile World Congress hub page, which is where you'll find our latest news, articles, videos and behind-the-scenes stuff.
We're in for a busy week at this year's MWC, so let's break down what we're expecting from the major Android players ...
Samsung — Galaxy S5, new wearables and tablets?
This is the big one — in what might be the year's most significant Android launch, Samsung is almost certain to unveil the Galaxy S5 at its "Unpacked 5" event, which kicks off Monday evening Barcelona time. Samsung's own teaser images, as well as a helping of pre-release leaks, lead us to believe that a revamped TouchWiz UI will be a major focus of the GS5. Flatter icons and a visual style closer to Android's design guidelines should be a welcome change for those of us unimpressed by TouchWiz's oversaturated, cartoony past.
On the hardware side, the rumor mill — and information from Samsung's 2013 analyst day — points to a 5.25-inch "QHD" display (2560x1440 at 560 pixels per inch) and 16-megapixel camera, along with an improved LED flash with a wider field of view. Given Samsung's history, it's likely high-end Snapdragon or Exynos chips will power the experience, with the SoC varying depending on market requirements.
Of all the rumored GS5 specs, that crazy QHD display stands out the most. Though the value of "2K" resolution on a handheld device is questionable from an end-user standpoint, being the first mass-market OEM to put this kind of screen in a phone could give Samsung a unique marketing advantage. At the same time, it'll be interesting to see how the manufacturer has balanced the battery requirements of such an insanely high-resolution panel. A whopping 3,200mAh battery is rumored, which would be on par with the Galaxy Note 3.
It's also likely Samsung will revamp the industrial design of the GS5, perhaps matching it with a Galaxy Note 3-style leather-effect rear, or maybe introducing a new design language altogether. The software refresh, together with a new chassis design, could represent a clean break from the Galaxy S3 and S4, giving more of a premium feel to both hardware and software.
We also wouldn't bet against a new Galaxy Gear smartwatch appearing alongside the Galaxy S5 at MWC. Sure, it's only five months since the original Gear went on sale, but with wearable competition sure to heat up later in the year — and a lackluster reaction to the original Gear — a refresh with the launch of a new flagship phone might not be such a bad idea. There's very little reliable information on what form a Galaxy Gear 2 might take, but the Korean press has reported that the hardware might look dramatically different from the current Gear, perhaps with a wraparound display. Recent reports have even suggested the watch might even eschew Android entirely, instead opting for the Samsung-backed Tizen operating system. If that happens, it'll be significant for branding reasons alone — a Tizen-powered Galaxy Gear 2 would be the first Galaxy device not to run Android.
So the focus of "Unpacked 5" is likely to fall on flagship products, but it's also been around a year since Samsung refreshed its budget tablets, and recent FCC filings suggest 10.1 and 8.0-inch "Galaxy Tab 4" models might be on the way. And we're sure to see some new mid-range Android products, like the Galaxy Note 3 Neo at the manufacturer's MWC booth.
Sony — Xperia Z2, Z2 Tablet and more from the Core
Sony brought a handful of new mobile products to CES this year — the small but mighty Xperia Z1 Compact, the T-Mobile-bound Xperia Z1s and wearables such as the Smartband, powered by the "Core" activity tracking device. And at its press conference in Las Vegas, Sony told us to expect more on wearable devices at MWC, so we'll surely see more gadgets capable of working with Sony's little ball of sensors.
As far as smartphones go, Sony fans will be looking for the D6503 "Sirius," a handset rumored to go to market as the Xperia Z2. Thanks to a couple of prototype units leaking out into the wild we've already gotten a pretty good look at the Z2's hardware and software — apparently a device running Android 4.4 KitKat with a 5-plus-inch display and a similar camera to the Xperia Z1. The physical design is closely reminiscent of the Z1, staying true to Sony's "Omnibalance" philosophy involving angular, highly symmetrical designs contained around a metal frame.
A recently-leaked hands-on video has given us a thorough look at the phone's hardware and software, revealing features like 4K video recording, tap-to-wake when the display is off, a tweaked UI for Android 4.4 KitKat and smart backlight controls, similar to Samsung's Smart Stay.
Most of this new stuff seems to be software-based, though, and for the most part, the "Sirius" appears to be an iterative update to the Z1. We'll see whether we're right
We're also about due another Sony tablet, one year on from the launch of the Xperia Tablet Z. Recent leaks have pointed to the "Xperia Z2 Tablet" emerging at MWC alongside the Z2 smartphone. With a display resolution of 1920x1200 it might not match the sharpness of the latest Samsung and Apple slates, but if the leaked specs are accurate it could make up for it with waterproof capabilities, a super-thin 6.6mm chassis and a speedy Snapdragon 800 CPU.
HTC — New mid-range stuff, including the HTC Desire 8
HTC won't be showing its new HTC One (M8) smartphone at MWC, instead that'll be making its debut at events in New York and London in late March. More likely, if the Taiwanese company shows anything in Barcelona it'll be its latest mid-range smartphone, the Desire 8 — codenamed A2. HTC is holding an event in China on Monday — coinciding with the start of MWC — for the 5.5-inch smartphone which looks like a flattened plastic HTC One.
In recent days it's also been suggested that the Desire 8 could make an appearance on U.S. carriers, which would give HTC representation in the mid-range space in this crucial market. It'd also make an appearance at a Western event like MWC all the more likely.
HTC is also rumored to be showing its first wearable to carrier partners behind closed doors, but there's no suggestion that the device — said to be a Qualcomm Toq-based smartwatch — will be shown publicly.
LG — G Pro 2, G2 Mini and L Series III
In its usual style, LG has already announced a large portion of its Mobile World Congress lineup before the show has even begun. The LG G Pro 2, the successor to last year's Optimus G Pro, is essentially a blown-up G2, with a 5.9-inch 1080p display, the same Snapdragon 800 CPU and 3GB of RAM, up from the G2's 2GB. Aside from hardware, it's running Android 4.4 KitKat out of the box, and includes "knock code" security, letting you unlock the phone with a pattern of taps.
There's also the G2 Mini, which is G2 in name if nothing else. Premium branding and a G2-like design hide what's otherwise a run of the-mill entry-level Android phone. You get a 4.7-inch qHD (960x540) display and a Snapdragon 400 processor at 1.2GHz or Tegra 4i at 1.7GHz, along with 8GB of storage. However the G2 Mini does at least get Android 4.4 KitKat out of the box.
LG has also revamped its mainstream budget handsets, announcing new L III series phones in recent days. And there's always room for a surprise or two on the show floor, so stay tuned.
Nokia — Android on the Nokia X
That's right, Nokia is set to launch its first Android phone at MWC, the much-hyped (but likely very much entry-level) Nokia X. From what we've seen in pre-launch leakage, the X is a curious beast, intended more as a replacement for the Finnish manufacturer's current line of Asha phones than an alternative to its flagship Lumias.
The Nokia X should feature a Windows Phone-like tiled UI and be aimed at emerging markets. It's unlikely we'll see any direct references to Android or Google services though -- instead expect Bing search, Microsoft service integration and a Nokia-curated app store.
Huawei — Ascend P7, G6 and MediaPad X1
Chinese manufacturer Huawei will be bringing some new stuff to Barcelona, likely including a new high-end smartphone, the Ascend P7. A recent (and rather weird) teaser video for the phone talks about a "huge battery" giving "days of use" and an "amazing front camera."
The teaser also mentions a new premium tablet from Huawei bringing "the ultimate entertainment experience." And since everyone seems to be getting in on wearables this year, Huawei is also rumored to be bringing its own smartwatch to the show -- though little is known about what for pm the product will take.
Other Huawei products at MWC should include a 7-inch tablet, the MediaPad X1, and the mid-range Ascend G6 smartphone, both of which have leaked out online recently.
Other stuff
We're not expecting any big announcements out of ASUS at MWC, but we should get another look at its Zenfone handsets, which debuted at CES.
Linux distro maker Ubuntu recently announced new Ubuntu-powered smartphones from its new manufacturer partners BQ and Meizu, and there's a chance these might be kicking around in Barcelona.
Chinese manufacturer ZTE will also be in attendance, likely showing off an updated version of the smartwatch design we saw at CES, and possibly the Nubia Z7, a rumored 6.3-inch handset.
... And with a show as large as MWC, there's always the potential for a few surprises.
How to follow Android at Mobile World Congress
The best way to keep up to speed on all the Android announcements out of Barcelona is to head over to our MWC Live page, which will be constantly updated with all the news, hands-on coverage, videos and behind-the-scenes Instagrams from the Mobile Nations team at MWC.
And with that, we're off — see you in Barcelona!
Get the Android Central Newsletter
Instant access to breaking news, the hottest reviews, great deals and helpful tips.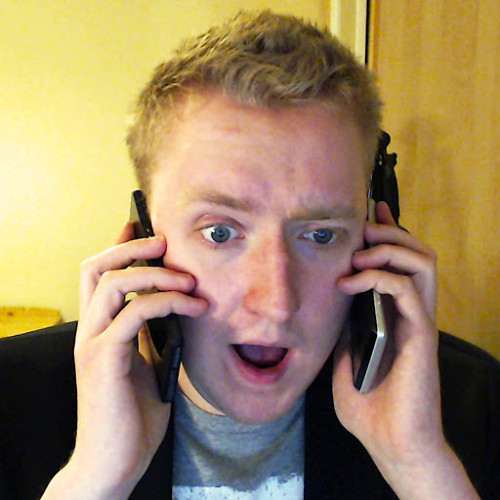 Alex was with Android Central for over a decade, producing written and video content for the site, and served as global Executive Editor from 2016 to 2022.