Android Central weekly photo contest winner: Shapes and texture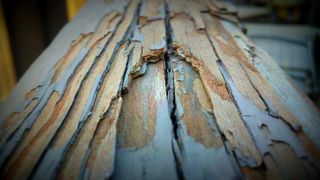 Join me in congratulating the winner of last weeks photo contest, jumboadam. This picture of an old railing, taken with the Motorola Droid X, really captures the ideas of shape and texture, is nice and clear, and visually appealing. Those are the kinds of pics we're looking for each week. Nice work jumboadam, watch the email inbox you used to register for the site for info about your prize.
The entries this week were absolutely amazing, as many a comment in the contest thread agrees with. We'll have a new one set up soon, so keep practicing and playing with the different settings and effects on your Android camera. We like it when you guys "wow" us! Hit the break to see the rest of the top 10, in no particular order.
Photo credits, in order:
bdmridgback; Epic Touch 4G
BSG75; Samsung Galaxy Nexus, edited with Vignette (opens in new tab)
Millerthyme59; Samsung Galaxy Nexus
mattyb1085; Samsung Galaxy Nexus, edited with Lightbox (opens in new tab)
Joet; Samsung Galaxy Tab 10.1
vbanh; Samsung Infuse 4G, edited with Instagram (opens in new tab)
fuddster; Motorola Droid 4; edited with Camera ZOOM FX (opens in new tab)
moljinor; Samsung Galaxy Nexus
gonsa; Samsung Galaxy S, edited with Instagram
Image 1 of 9