Android 5.1 gets an official announcement with updates rolling out soon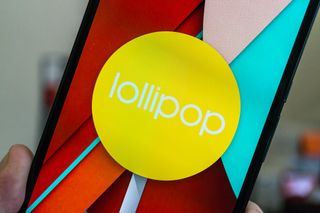 We've seen it teased, launched, begged for, and angrily shouted about in our forums. We've even poked a little fun at the whole situation, but it would appear today is the day. Android 5.1, the other Lollipop, is finally upon us. Google's announcement claims the bulk of this update is stability improvements and performance enhancing code supplements, but mixed in with all of that "fully baked" sentiment are some fresh new features.
If you're all not too busy mashing the update button on your Nexus devices, let's take a quick look at what we have to look forward to.
A big part of the feature additions to this update have to do with network support, specifically multi-SIM support and cross-platform HD Voice support. As you may have noticed, the Nexus 6 already supported HD Voice from device to device on a single carrier, but now that support for T-Mobile and Verizon are specifically called out in the announcement it's clear this is going to be better supported across the entire platform now. It also means you don't have to guess real hard about a Verizon version of the Nexus 6 being right around the corner.
Security is high on the list as well, with Device Protection. Android will now protect your phone from intruders even if a factory reset happens on a stolen device. Google promises this new feature, which essentially binds your device to your Google account until you say otherwise, will be available in almost everything that ships with Android 5.1. While we're talking about how important it is for your Google account password to be secure, go enable two-factor authentication right now.
As we've seen in the already released Android 5.1 devices, Google has also updated Quick Settings to you can have more granular control over Bluetooth and Wifi network switching. It's looks like one of those features that is either life changing or not a big deal depending on the user, but if you can't wait to try it for yourself the wait won't be too much longer. We've already seen update documents hitting T-Mobile, which means the rest of the Nexus lineup isn't far behind.
As for the non-Nexus users, especially the ones that have only recently been updated to a now outdated version of Lollipop, keep your chin up. We'll be sure to keep an eye out for any information on how your devices will be handled as we embrace this new version of Android.
Source: Google
Get the Android Central Newsletter
Instant access to breaking news, the hottest reviews, great deals and helpful tips.