Amazon's new multi-room audio is a Sonos competitor — if you don't care about quality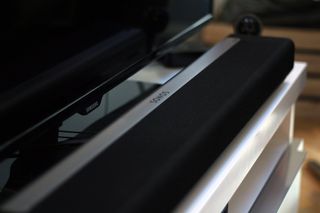 (Image credit: Android Central)
So Amazon Echo — or, more specifically, the OG Echo, Echo Dot, and Echo Show — can now do multi-room audio. That is, they can all play the same music at the same time, in different rooms.
That's a big deal. If you sell multiple speakers, you need to be able to do multi-room playback. Amazon's nearest direct competitor in this sort of thing — that'd be Google and Google Home — has done this for some time now.
So, too, has Sonos. But this needs to be made abundantly clear:
For as good as the Amazon Echo and Echo Show are, they're not Sonos. They're not a Play:1, the least expensive of the Sonos stable at $199. And they're definitely not of the quality of the Play:3 ($299) or Play:5 ($499).
https://twitter.com/mdrndad/status/902561561440636928
Start with the actual speaker hardware. The original Echo is decent, especially if you can get it at the current sub-$100 sale price. The Echo Show isn't awful either when it comes to audio. It fills a need in the kitchen, where things tend to be a little noisy a lot of the time.
But neither the OG Echo nor the Echo Show — or Google Home, for that matter — can hold a candle to the stock audio quality of the Play:1. (Which I also keep in the kitchen because — well, it doesn't matter why. It's not normal to have this much stuff in one place, but that's the hand I've been dealt.)
Three speakers, one obvious winner: Sonos.
And that's before you get into the whole Sonos TruePlay thing, which individually tunes each speaker for improved sound in whatever room it's in.
How do you make an already-great speaker even better? This is how.
That's something that neither Amazon nor Google currently do with their speakers.
I haven't mentioned Apple's HomePod speaker yet. And that's because, save for SEO purposes, there's no real reason to worry about comparisons. You can't yet buy one. And it's not expected until later in the year anyway, so any mention until then is moot. Same goes for the Harmon Kardon Invoke, which will sport Microsoft's Cortana assistant. You can't buy it yet.
So yes, Sonos and Google are the only current "competitors" for Amazon's multi-room audio. But they're just not on the same playing field. Not by a long shot.
And that's something you need to keep in mind as you read headlines that pose Amazon's new multi-room as some sort of Sonos competitor. For one, it's way cheaper. But the sound quality from Sonos is exponentially better.
And in that sense, Amazon ain't competing at all.
Get the Android Central Newsletter
Instant access to breaking news, the hottest reviews, great deals and helpful tips.