Amazon brings Kindle Unlimited to the UK for £7.99 a month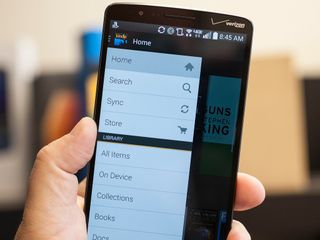 Amazon has finally brought across its Kindle Unlimited service to the UK, which launched in the US back in July. The service offers consumers unlimited e-book enjoyment for £7.99 a month, granting access to over 650,000 digital books, as well as thousands of audiobooks from Audible.
The online retailer will have Kindle Unlimited logos on eligible titles, which can be read for free by those with an active subscription. Popular titles like the Hunger Games, Lord of the Rings and others are available with Kindle Unlimited. It's a neat concept and one we can see many utilizing. The best part is Kindle Unlimited can be deployed on all supported hardware.
Check out Kindle Unlimited (opens in new tab) on the Amazon UK website for more details. There's a 30-day trial to get you started.
While I can see this being a good idea for people who spend a lot of time reading, I can't see this being viable with a Prime subscription.
I use Prime for ordering stuff, my wife and kids use it instead of Netflix, I would happily use Kindle Unlimited, but not if I have to pay monthly for it. Amazon could quite happily tack an extra £20 a year onto my Prime bill (I'm aware its going up anyway) and I could swallow that without a problem, but not nearly a tenner a month. Posted via Android Central App

I think you're correct. I'm going to burn out the free trial but as a prime member also, no way at a extra cost. I'll stick with my kindle lending library title. Cool that this new service includes audio books too though. Posted via the Android Central App

Wut? Netflix for books? Must have this. Posted via Android Central App
Android Central Newsletter
Get the best of Android Central in in your inbox, every day!
Thank you for signing up to Android Central. You will receive a verification email shortly.
There was a problem. Please refresh the page and try again.