Amazon giving away 30 Android apps today and Saturday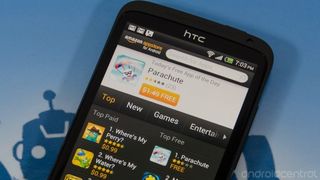 Amazon has today announced that covering both today (27th) and tomorrow (28th), the online retailer will be holding a substantial giveaway of 30 most popular paid apps on its appstore, worth over $150. The deal appears to be available in multiple regions, including India, US, UK and Australia, though we're sure there are possibly other markets we've missed that are able to take advantage of this giveaway. Not only are games covered, but also some top-selling apps to boot.
Here's a full list of apps and games covered by the Amazon App Store giveaway, which are temporarily available for free (31 in the US):
2Do: Todo List | Task List (£4.41 / $6.99)
acalendar+ (£2.49 / $3.99)
AccuWeather Platinum (£1.95 / $2.99)
Business Calendar (£3.99 / $4.99)
Card Wars – Adventure Time (£2.38 / $3.99)
CLARC (£2.99 / $4.99)
CrossMe (£3.15 / $4.95)
Dr. Panda's Bus Driver (£1.79 / $2.99)
Dungeon Village (£2.80 / $4.41)
Enigmatis: The Ghosts of Maple Creek (£0.99 / $2.99)
EZ Money Manager (£6.34 / $9.95)
Informant 3 ($9.99)
Jump Desktop (RDP & VNC – £6.37 / $9.99)
League of Heroes Premium (£1.98 / $2.99)
Loco Motors (£1.19 / $1.99)
MobiLearn Talking Phrasebook, English-French-German-Italian-Spanish (£6.37 / $9.99)
MyBackup Pro (£3.01 / $4.99)
Notepad+ (£0.99 / $0.99)
OfficeSuite Professional 7 (£9.36)
Pho.to Lab PRO (£1.91 / $2.99)
Pinball Deluxe Premium (£1.87 / $2.99)
Plex (£2.98 / $4.99)
Pocket Informant 3 (£5.95)
PUZZINGO Puzzles (Pro Edition – £9.32 / $4.99)
Ravensword: Shadowlands (£4.25 / $6.99)
Real Shanghai Mahjong ($2.20)
The Room Two (Kindle Tablet Edition – £1.98 / $2.99)
Root Explorer (£3.00 / $3.99)
Sonic The Hedgehog 2 (£1.83 / $2.99)
Splashtop Remote Desktop HD (£5.56 / $8.99)
Sudoku 10'000 Plus ($2.49)
Travel Interpreter (£5.99 / $9.99)
Wedding Dash Deluxe (£0.62 / $0.99)
Check out the deals through the Amazon Appstore on your Android device or via the online store (we've linked to the UK and UK sites below). Let us know if you've also spotted the offer at Amazon in your region. Which apps and/or games are you looking forward to downloading for free?
Source: Amazon UK (opens in new tab), Amazon US (opens in new tab)
Have you listened to this week's Android Central Podcast?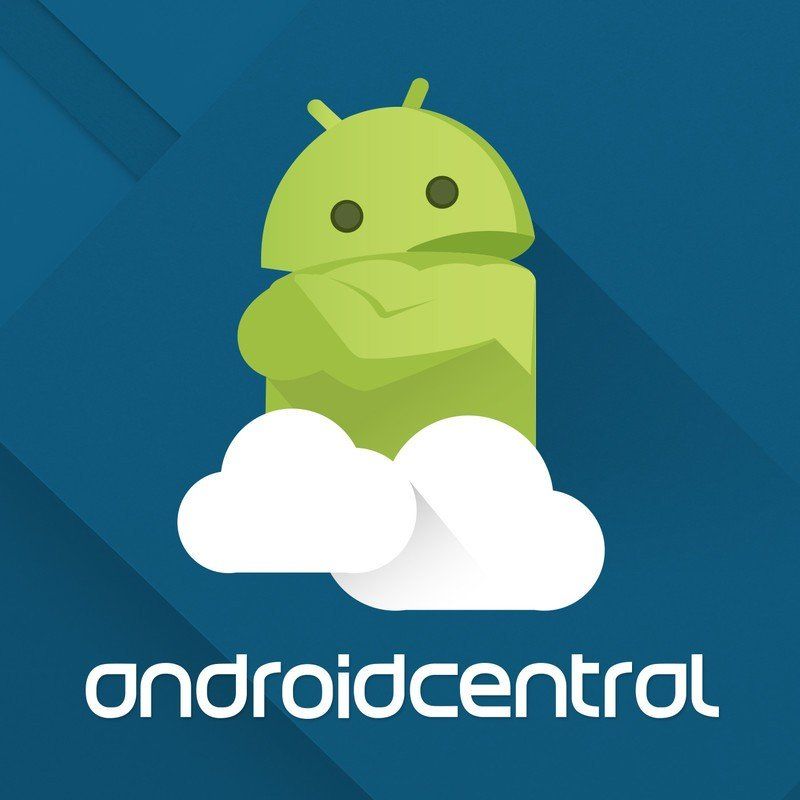 Every week, the Android Central Podcast brings you the latest tech news, analysis and hot takes, with familiar co-hosts and special guests.
The room 2. Awesome. Posted via Android Central App

It would be if it (this free version) worked on something other than the Kindle...

Am I the only one seeing the prices in pounds here and not in USD? All the apps are OK except for Root Explorer which I already have.

You are not alone I'm the kind of guy who stops a microwave at one second to feel like a bomb defuser.

Yeah but, then you have to use the Amazon App Store. What do you think I have, a BlackBerry? Posted via Android Central App

So much hate for Blackberry. I don't get it :/

It's all blackberry fault for not keeping up with the times Posted from my Nexus 7 2013 running Android L or Samsung galaxy S5

Wooooooooooooooooooooooooo!! Posted via Android Central App

Right. No way in hell am I gonna use the amazon app store.

How come? Honest question.

I just download every free app because they Give you Amazon Coins Free. You can download from pc and never install it on your device to your account and get $30 Free to use on Amazon, for digital media stuff.

Really? Have you actually looked at your coin count before and after installing these? By how much? None of the dozen I chose changed my coin count; only when something like "Get 200 Amazon Coins free" is specifically mentioned (I.e. a specific quantity, 100 or 200 or 600) does the count change. Posted via Android Central App on my HP TouchPad (Schizoid PAC-ROM 4.2.2)

I have 3000 coins, $30 from all the apps, and buy music with them, mostly led zeppelin because all access doesn't have them but sell them in the store. After downloading today's app give away, I have found that none of them are giving away free coins of the usual 100 coins per app. Guess it is selective or they caught on

What's wrong with Amazon App Store?

I use it, but there are issues with it. For one, if you uninstall that app, then every app you installed from Amazon will stop working. I have also had all the Amazon apps installed stop working for no reason, several times, due to DRM issues. The Amazon app itself can also be frustrating-I have had numerous problems with font sizes being unreadable or with it crashing for no reason. Often the apps on it are one, two, or even several versions behind their Google Play counterparts. But generally it works OK, though.

Never mind as I see the source is Amazon UK for the article.

Deals available on French Amazon Store too.

Games
Root Explorer (£3.00) Best game ever. :D

TIL Root Explorer is a game

Root Explorer is a game? You think this is a game? Lol Posted via Android Central App

It's a game for power users, maybe...
I thought it was for free on the play store. how come it's not here?

Room 2 is only for Kindle Fire products... -Suntan

CrossMe makes my brain tingle,

http://www.amazon.com/gp/mas/get-appstore/android?tag=hawk-future-20&asc...
Apk download Posted via Android Central App

Thank you! I had no idea how to install the dang thing until you posted this

Plex for free after I already spent some of the free amazon coins on it. Oh well.

Ha! That's what I was thinking, too! I used free coins to "buy" it when it was on sale for 99 coins. At the time, it was a few months behind the Play Store edition, but now it's regularly updated and I use it to throw media from my NAS drive to my Chromecast. Love it especially for the 30-sec FFWD/15-sec RWD features, something I suggested to Avia's devs that they add and they never did.

I was thinking the same thing!

Is anyone else unable to get office suite pro for free? It's still asking me to pay $14.99. The others show as free though...

Its pro 7 Posted via Android Central App

It's because it's only on the Amazon.co.uk version. I'm sure if you do some work on your amazon account you can get it, but I'm not going to bother and maybe mess things up. Simply it's region restricted.

great!, just grab root explorer

Awesome! I'll definitely pick some of these up! Posted via Android Central App

Most of them are either old versions or no longer supported. Posted via Android Central App

People are complaining that you have to have the Amazon App store installed. You get good apps for free. Not always. But when they do have good giveaways they are really good bargains. You just need to overlook the not so good apps sometimes included.

Apparently there is a different list of apps for different regions. I am not seeing Room 2 in US, but then I already got it from Google Play store (free for me because I have the Google Survey app installed. Had enough credits to get Room 2.)

Great just got me some plex and root explorer.. Market updated the links using titanium backup. And got my self the new versions.
Posted via Android Central App

How are you updating the links through TB? I've installed some of these from the amazon store, when I go to TB, the only options under market are "view android market info" "view in market" and "attach to market (force)". I get an error with the attach to market. I froze my amazon store app and see what people are talking about with having to be signed in (LAME) to use the app. What step am I missing with TB?

Life Pro Tip: You don't need to actually install these apps to your phone or use the app on your phone to get them. Just go to the Amazon web site and click the Buy button to attach it to your account. You will then own it and can install it whenever (or never) you choose to. Part of my morning routine is to swing past Amazon to see what the FAotD is and claim it if it's something interesting.

Thanks for the tip. I have always downloaded and uninstalled the app if I wanted to option to get it later.

Thanks! Posted via Android Central App

As I hate the current Amazon app store I'll just save these for a later time

There is a list of apps that I would like here! Gonna get em tonight. :D

Gotta be honest. I don't care for the Amazon App Store anymore. I don't like the requirement to always be signed into the Amazon App Store to even use one of their apps and I don't like how their app updates lag significantly behind the same apps in Google's Play Store. I used to download apps from Amazon all the time until I realized that with the restrictions they attach to all of their apps, they cannot be used unless you have a wi-fi connection and are signed into the Amazon App Store. What a pain! One time, I wanted to play the sudoku game I got from Amazon on my Nexus while standing in line, and I couldn't use it as Amazon required a sign-in and I had no internet connection. I wouldn't just sign into Amazon on any old public wi-fi network anyway, since that is a security risk. Amazon couldn't pay me to download their free apps. I would rather just find the same app in the Google Play Store, pay for it, and install it knowing that I have the latest version and that I don't need a wi-fi connection and sign-in to use the app. Sometimes, "free" is more trouble than it's worth!

Thanks! Posted via Android Central App

just tried the $10 (but free for two days) "Jump Desktop". It is one of the best vncviewer/rdp apps I have seen and works flawlessly at home with my Nexus 10 to my Mageia Linux desktop by just running "x11vnc" on the desktop first (check your repo). Has tons of nice features, like ssh tunneling, pinch zooming, nice keyboard input, multitask. A must-get...

Dang, good job. All downloads I chose are up to date with the Playstore. Happy 4th! Posted via Nexus 5 with SwiftKey

Nice! I got the AccuWeather Platinum, EZ Money Manager, Photo Lab Pro, Pinball Deluxe, and received an email for a $1 music download. Posted via AC App on HTC One

When they do these I "purchase" them usually in case I want them in the future unless it is something really bad. I don't do most app of the days because they are games that i'm not interested. I do it through the web but never download them.

Clarc is an excellent game. I just bought it a couple of weeks ago but don't regret supporting the developer because this is the kind of game I want to see for Android. I just hope the developer keeps the Amazon version updated with the same features and fixes as the Play store version.

Available in Canada. Posted via Android Central App

I go to get a free game & it says error I need to add an address to my Amazon account so I add an address & it says I need to fill in the requirements but they are all filled in. How am I suppose to get around this? Posted via Android Central App
Android Central Newsletter
Thank you for signing up to Android Central. You will receive a verification email shortly.
There was a problem. Please refresh the page and try again.