Amazon announces Kindle Fire HD in 7-inch, 8.9-inch, and LTE varieties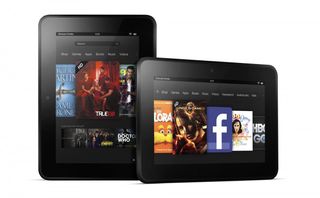 Today, Amazon announced the Kindle Fire HD, a big sequel to their affordable tablet. One is in the familiar 7-inch size, and another at 8.9 inches with an option for LTE and an awesome data plan. For $49.99/year you can get a data plan that offers 250 MB/month (which you'll blow through in 5 seconds if you're downloading at full tilt). The plan is coming from AT&T, though Amazon says the Kindle Fire HD will support all ten 4G bands. 20 GB of cloud storage come included, plus upgrades are available for 3 GB or 5 GB plans. Let's run through the device specs.
Amazon Kindle Fire HD 7-inch - starts at $199, shipping September 14
16 GB / 32 GB storage
7-inch 1280 x 800 touchscreen at 216 PPI
TI OMAP 4460 processor
802.11n 5 Ghz MIMO Wi-Fi antenna
7.6 x 5.4 x 0.4 inches
11 hours battery life
Amazon Kindle Fire HD 8.9-inch - starts at $299, $499 for LTE/32GB, shipping November 20
16 GB / 32 GB / 64 GB storage
8.9-inch 1920 x 1200 touchscreen at 254 PPI
TI OMAP 4470 processor and Imagination SGX544 graphics engine
9.4 x 7.31 x 0.34 inches
802.11n 5 Ghz MIMO Wi-Fi antenna
Pre-order Amazon's new Kindle devices
The Kindle Fire HD has a new laminated touch sensor with no air gap - that means 25% less glare than before. There's a fancy Dolby stereo speaker in there with an exclusive audio engine for the Kindle Fire HD. Thre's two Wi-Fi antennae inside for awesome signal strength. Storage starts at 16 GB, which means no more dealing with a measly 8 GB. The 8.9-inch version will go all the way up to 64 GB models, while the 7-inch Kindle Fire HD caps out at 32 GB.
One of the cool new software features is Whispersync Voice, which seamlessly transitions between audiobook and regular ol' text book when reading, all while saving your spot between formats. They're calling it "Immersion Reading". The X-Ray feature announced for the Paperwhite willalso be available in the Kindle Fire HD for movies, so you can pull up actor information from IMDB while the show's playing. Of course the same book feature will be included as well.
Whispersync has now spread to games so that achievements, unlocks and progress all carry over to new devices through cloud storage. There's a new e-mail app with support for Exchange, Gmail, Hotmail, Yahoo, including contact and calendar sync. Skype will be preinstalled to take advantage of the HD-capable front-facing camera.
Another cool feature is called FreeTime, which allows parents to set time and content limits for what their kids can do on the Kindle Fire HD. Full profiles are supported so parents can adjust permissions accordingly. Smart. Although, Amazon is also eager to show how easily it is to buy physical products related to games through the Kindle Fire HD's tailored in-app offers as well. Sneaky.
Take a look at our liveblog to see how it all went down. Anyone interested in nabbing any of the above devices?
Pre-order the Amazon Kindle Fire HD 7-inch (opens in new tab)
Pre-order the Amazon Kindle Fire HD 8.9-inch (opens in new tab) / LTE (opens in new tab)
Have you listened to this week's Android Central Podcast?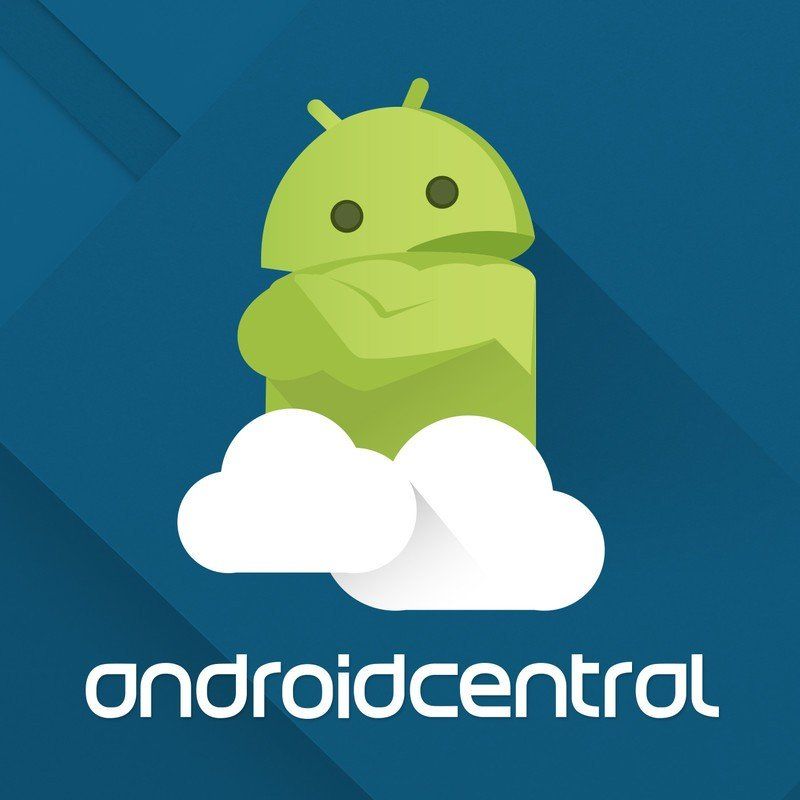 Every week, the Android Central Podcast brings you the latest tech news, analysis and hot takes, with familiar co-hosts and special guests.
Simon has been covering mobile since before the first iPhone came out. After producing news articles, podcasts, review videos, and everything in between, he's now helping industry partners get the word about their latest products. Get in touch with him at simon@futurenet.com.
What OS Version? I can still return my GALAXY Note 10.1 if the price and OS are Right.

Or you could rent it at gizmotakeout.com..... It would answer a lot of your questions

I want the screen...1920x1200 on a 9" screen is awesome... can't believe we're halfway through the live blog and they haven't mentioned a price :-P

That's usually a good sign, that they are saving the best for last.

they killed it on apps/integration too..I'll bet Apple is jealous.

And in breaking news, Apple demands an injuction on all Amazon devices (jk, but I could see it happening).

Does it have volume buttons? Major gripe on the original Fire...

I only want to know two things. Does it have an SD Card slot and price.

$300, and not likely to have an sd slot.

...and then I'm not likely to buy it.

For those specs and that price, I could live without an SD card.

Unlike the first Kindle Fire, these models come with a wide range of storage options (16-64 GB), and without the mark-up that some other companies have for the same storage.

Front Camera? Deal breaker if not. I use my tablet for video calls a lot.

Yes it has a front camera - noted to be a HD camera.

base on information of upgraded kindle 7, I think it run 4460 CPU at 1.2ghz :D :D not 4470 of HD version. and I want to remind AC that $499 Kindle Fire HD version come with 32GB of storage not 16GB :D

Want want want want WANT!

I so hope Amazon offers a phone at some point. I use less than 200 megs per month (virtually always on WiFi) and would LOVE to pay $50 a year for 250 megs per month data.

With 32GB I can live without the SD card, although I am not happy about it. But the thing I want to know is what the specs are on the front facing camera. They didn't mention it so I am wary....

The Front Facing Camera is noted to be HD

PowerVR SGX544 in the OMAP 4470 should absolutely clean house. This is the SoC that should have been in the Galaxy Nexus.

Um, there may be a problem. That thing is a rectangle with rounded corners! Somebody better call Apple and get their OK first. :P

The TI OMAP 4470 processor inside the 8.9 inch version can run Windows 8. http://www.engadget.com/2011/06/02/texas-instruments-announces-multi-cor... Does this mean we could install Windows 8 on this?

Why the LTE only have 250MB Quota / month ? for multimedia it will only stand less than a day.
Where is the micro sd card slot for storing content ?
where is the color eBook reader ? for reading book and magazine. reading book at kindle fire is less comfortable than reading on ebook reader

Try renting it at gizmotakeout.com.... the only way to answer your questions is to get it

will the boot loader be unlocked and will it run all the new games in the app store my old kindle fire wont run certain games also what version off andriod will it ship with
Android Central Newsletter
Thank you for signing up to Android Central. You will receive a verification email shortly.
There was a problem. Please refresh the page and try again.