The River 2 Max is a versatile power station with plenty of potential. It has a 512Wh battery and delivers 500W of power with the potential to hit a surge of 1000W. There's a good assortment of AC and DC ports in addition to USB outlets, and there's fast charging on offer here, along with the ability to charge via solar power. The River 2 Max also has a sturdy design, and the large handle at the back makes it easy to carry around. The EcoFlow mobile app has a modern interface and lets you easily adjust features on the power station, and the built-in battery is touted to last ten years without any issues. Simply put, this is the ultimate portable power station for any camping holidays or outdoor activities.
Pros
+

Sturdy design with an easy-to-carry handle

+

Plenty of charging potential in a portable unit

+

Sensible choice of AC and DC ports

+

Mobile app has modern design and useful features

+

Fast charging, works with solar

+

X-Boost mode goes up to 1000W
Cons
-

Just one USB-C port

-

USB-A ports limited to 12W

-

Misses out on wireless charging
Why you can trust Android Central Our expert reviewers spend hours testing and comparing products and services so you can choose the best for you. Find out more about how we test.
There has been an influx of power stations in recent months, and even established brands like Anker and UGREEN are getting in on the action. EcoFlow is one of the oldest players in this category, and it has been making power stations — both portable and home-focused models — for a while now. So when the brand asked if I wanted to take a look at the River 2 Max, I was intrigued.
The River series is targeted at portable use, and it includes a range of models — the standard River 2 comes with a 268Wh battery, the River 2 Max I'm looking at has a 512Wh unit, and there's also a River 2 Pro that features a 768Wh battery. All three models include long-lasting Lithium Iron Phosphate (LiFePO4) batteries that are touted with up to ten years of regular use without any degradation, feature Wi-Fi and Bluetooth connectivity, and can be charged in four different ways — including solar power.
There's clearly a lot to like here, and the River 2 Max in particular hits the sweet spot for value. The portable power station delivers up to 500W of power, which should be more than adequate for all your gadgets. There's fast charging as well, and the unit takes just under an hour to fully charge the sizeable battery. So if you're looking at a portable power station with a sensible assortment of ports for your next camping holiday or use outdoors, here's why you should consider the River 2 Max.
EcoFlow River 2 Max: Pricing and availability
EcoFlow launched the River 2 series back in October 2022, and the power stations are available in all global markets where the brand has an official presence. The standard River 2 currently retails for $239 on Amazon, and the River 2 Max is available for $399. The high-end variant in the series — the River 2 Pro — is on sale for $499, $100 off its usual retail price.
Over in the EU, the River 2 Max is selling at €599, and in India, the power station is available for ₹51,999 from Amazon.
EcoFlow River 2 Max: Design
Let's start with the design of the River 2 Max. EcoFlow did all the right things on the design side, with the River 2 Max featuring a large handle at the back that makes it easy to move it around. The large battery means this is an absolute unit, and coming in at 13.4 lb (6kg), it isn't exactly light. But the handle at the back makes it easy to carry the power station, and the flat top ensures it is easily stackable — a key consideration when planning an outdoor adventure.
The dual-tone design doesn't call too much attention to the unit, and the build quality is excellent — this thing is designed to last. The rubber feet at the bottom ensure the power station stays planted on a surface, and there are vents on the sides that allow heat to dissipate easily — the unit has active cooling in the form of fans located behind the vents.
The AC and DC charging ports are located at the back of the unit (just behind the handle), and one of the best features of the River 2 Max is its versatility when it comes to charging. You can charge the internal battery in a total of four ways: AC port, car charger, USB-C port, and solar power. EcoFlow bundles an AC charging cable and a cable to use with your car's outlet with the package.
EcoFlow River 2 Max: Features
The River 2 Max has a 512Wh battery, and it has fast charging, taking just under one hour to fully charge the battery via AC power. It goes up to 660W in this mode, and while the fans make an audible noise to ensure the power station doesn't overheat, it's pretty great that you can charge such a massive battery in just an hour. If you're looking to go the solar route, you'll need to pick up the requisite solar panels from EcoFlow, and the power station can charge at up to 220W in this mode.
You can also use the USB-C port to charge the unit, and it works over the USB PD 3.0 protocol, hitting up to 100W. The sensible charging options and fast charging potential definitely give the River 2 Max a distinct edge, particularly when you consider how many devices this thing can power. The best part is that you can power several devices while charging the unit, and in this mode the unit passes power through the ports without relying on the battery.
I got the Indian version of the unit, and it came with two AC ports, dual DC 5521 ports, three USB-A ports, and a USB-C port. The EU version has a similar port layout, while the U.S. model has four AC ports instead. The AC and DC ports have dedicated power switches, and there's a LED screen that shows the battery level, input/output wattage, and usage time that changes based on the device that's plugged in.
EcoFlow also has a mobile app that lets you control various features of the power station. The app has a good interface, and lets you view real-time battery level and energy use, and you can adjust AC charging speed, set charging and discharge limits, auto timeout for the unit, and toggle X-Boost mode. The X-Boost mode is interesting because it doubles the wattage of the unit to 1000W. By default, the River 2 Max can power devices up to 500W without breaking a sweat, but X-Boost lets you crank that figure up to 1000W — albeit in small bursts.
There's a lot to like on the warranty side of things too, with EcoFlow offering five years as standard. The power station is guaranteed to last 3,000 charge cycles before noticeable battery degradation, so you should get plenty of usage out of it without any issues whatsoever.
EcoFlow River 2 Max: Performance
My intension with the review was to fully charge the battery on the River 2 Max and drain it several times. So I started out using it for charging phones and a multitude of accessories around the house, and I immediately realized that wasn't going to cut it. The River 2 Max has a 512Wh battery, and it would easily charge the likes of the Galaxy S23 Ultra for a few weeks before the battery ran out.
So I got inventive and started using the AC ports to power a lot of tech. The River 2 Max puts out a maximum of 500W, so it can power serious gear — what finally drained the battery was connecting the XGIMI Horizon Pro projector and streaming movies. That finally did the trick, and it made me realize that the River 2 Max was probably designed for just this use case.
Sure, you can now get portable projectors with built-in batteries that last up to two hours — like the Halo+ — but if you're looking to use a full-fledged projector while outdoors, you'll need a beefy power station.
I had no issues powering a lot of gear with the River 2 Max — I used it with my Redmagic 4K gaming monitor, several projectors around the house, and even connected it to my 75-inch Xiaomi QLED TV, and it performed flawlessly. It delivers a pure sine wave output without any flicker, and can be used to drive sensitive audio gear as well. In this regard, it is easily one of the best power stations available.
Overall, I really like what EcoFlow has managed to do with the River 2 Max. The only area where the brand could have done more is around USB ports. The River 2 Max has three USB-A and one USB-C ports, and it would have been much more useful if it had two or more USB-C ports.
Now, the lack of additional USB-C ports wouldn't have been a big deal if the USB-A ports had decent charging potential. But they're limited to 12W, and that makes them unusable for charging anything more powerful than accessories. Dual USB-C ports or the ability to hit 20W over USB-A would have made the power station that much more versatile for my own use case.
In a similar vein, a wireless charging pad would have made the power station that much more alluring for charging phones, while freeing up the USB ports for other devices.
EcoFlow River 2 Max: The competition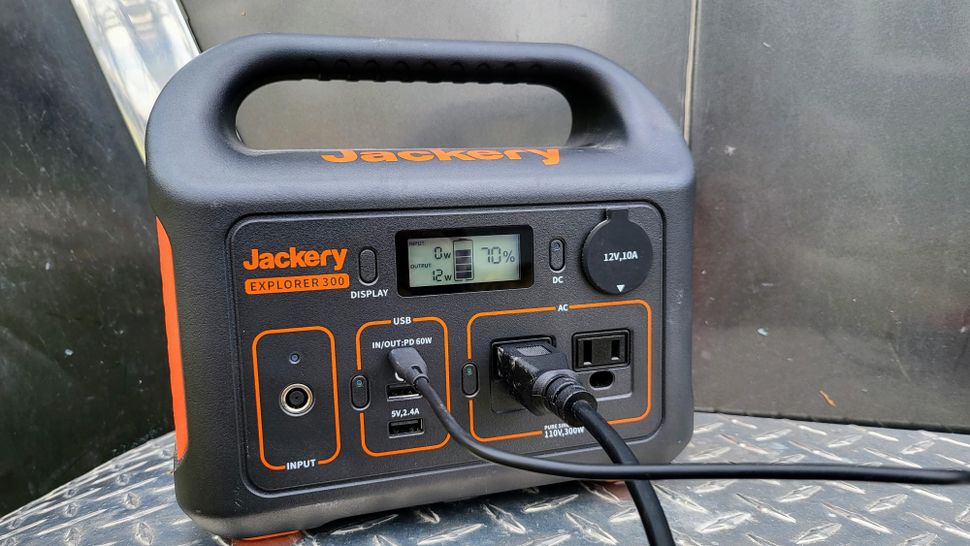 With three models in the series, the River 2 portfolio has plenty to offer if you want a portable power station. The River 2 is a great choice if you're just starting out, and while it has a smaller 268Wh battery, it doesn't miss out on any of the features you get on the larger units.
Jackery is another brand to consider, with its Explorer 500 power station offering 500W of power with a similar 1000W surge, and plenty of ports. You don't get any USB-C ports here, and there's a solitary AC port alongside dual DC ports. The three-year warranty isn't quite as good as what EcoFlow offers, and at $499 it costs more.
EcoFlow River 2 Max: Should you buy it?
You should buy this if:
You need a portable power station that can power just about anything
You want a good selection of AC and DC ports in addition to USB outlets
You want fast charging and the ability to charge via solar power
You need a well-built power station that's easy to carry
You want long-lasting batteries
You shouldn't buy this if:
You primarily need a power station for use with phones
You need wireless charging
I used the River 2 Max for just over three months now, and other than the minor quibble around the solitary USB-C port, I have no issues with the power station. It performed incredibly well in daily use, powering most products I have in the house without any issues whatsoever. The ability to charge the unit via solar power makes it that much more versatile, and if you choose to use the AC option, there's fast charging that takes under an hour to fully charge the battery.
The 512Wh battery is ideally suited for camping activities, and there's enough power on offer to charge phones, notebooks, and other tech accessories in addition to projectors. The fact that the batteries are based on LiFePO4 tech means they should be much more durable than standard Lithium-ion batteries, and the long-term warranty alleviates any worries in this area.
Overall, the River 2 Max is a fabulous product, and if you're in need of a portable power station with terrific charging potential and long-lasting batteries, it's an easy recommendation.
With plenty of charging ports and the ability to deliver 500W of power, the River 2 Max has all the features you're looking for in a portable power station.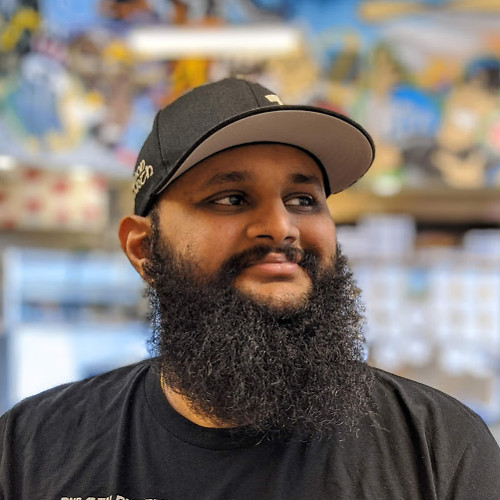 Harish Jonnalagadda is a Senior Editor overseeing Asia at Android Central. He leads the site's coverage of Chinese phone brands, contributing to reviews, features, and buying guides. He also writes about storage servers, audio products, and the semiconductor industry. Contact him on Twitter at @chunkynerd.