TOZO's first flagship wireless earbuds are here and they have been christened the Golden X1 earbuds. Everything from the looks to the specs screams premium. You get spectacular audio quality, a fantastic companion app, and cool features like wireless charging. I just wish that the wear experience wasn't so uncomfortable and the call quality was a little better.
Pros
+

Hi-res audio and LDAC codec

+

Very well-balanced sound that has dimension to it

+

Built-in LED display for battery indication

+

Sleek, compact, and lightweight design with IPX6 rating

+

32-hour battery life and wireless charging

+

ENC and ANC for noise cancellation
Cons
-

Super uncomfortable after a while

-

Call quality is just okay

-

No dust resistance
Why you can trust Android Central Our expert reviewers spend hours testing and comparing products and services so you can choose the best for you. Find out more about how we test.
TOZO might have made a name for itself in the budget arena, but it's decided to go up against the big boys now. The brand's flagship Golden X1 wireless earbuds go up against champions like Jabra, Samsung, and Sony. That's a lot of muscle to compete with, especially considering the fact that TOZO has never made such an attempt before.
Since we've been blown away by TOZO in the past, it's fair to expect good things from the Golden X1. The TOZO T6 earbuds were way ahead of their time, leaving us stumped with features like Qi wireless charging, unexpectedly rich sound production, and an IPX8 water-resistant rating. Those are all the hallmarks of a spectacular pair of TWS earbuds, especially in the sub-$50 price segment.
The TOZO Golden X1 earbuds pack premium features like wireless charging, LDAC, hi-res audio, an intensive app, and adjustable noise cancellation. Let's find out whether the TOZO's shiny new golden child is worth your while — and money.
Price and availability
TOZO released the Golden X1 wireless earbuds in May 2023. These premium earbuds retail for $150 usually, but you can easily find them on sale for $15 less or so. This brings the price further down.
While TOZO usually offers an insanely wide range of colors, the TOZO Golden X1 wireless earbuds come in a single black variant. You get five extra ear tips in the box, which is the most I've ever seen.
What I like
TOZO went above in beyond in trying to make the Golden X1 as premium as possible. These luxurious earbuds have a glamorous look and feel to them, with a sturdy carrying case and a shimmery black finish. The gold accents add a classy touch. You'll feel pleased with the superior build quality.
The case is sleek and compact, and it comes with a robust hinge. Some of the earbuds I've tested recently have large carrying cases that aren't very pocket friendly, so it was refreshing to hold the oblong little case of the TOZO Golden X1 wireless earbuds in hand.
There's a little LED display inside the case so you don't have to guess at the battery life. You press a tiny button and the battery percentage for each earbud pops up. It disappears after a few seconds so as not to drain the battery. I really love this idea and honestly wish more manufacturers start doing this. Overall, the TOZO Golden X1 earbuds look fantastic, feel solid, and are ultra-portable.
Image 1 of 3
They're pretty to look at, but what about their personality? I'm happy to report that TOZO's efforts were not in vain. Equipped with hi-res audio support, LDAC audio decoding, customized balanced armature drivers, and 12mm dynamic drivers, these earbuds set a superb soundstage for audio enthusiasts and music lovers.
You get extremely high clarity, excellent audio quality, and sound that has plenty of dimension to it. Every instrument is distinct and the vocals stand out. There's just enough separation and just enough harmony between all the notes.
Sound preferences are subjective, and TOZO took this into account. The TOZO app offers users extensive customizability and options. There is a hearing test within the app that uses your data to enhance your listening experience. Of course, there's a dynamic equalizer that can be customized and has loads of presets. You can customize the sound signature according to please your personal tastes.
These wireless earbuds use Active Noise Cancellation with six different noise cancellation modes to choose from. You can go ahead and customize the level of noise cancellation in-app if you don't want to stick with the presets.
Image 1 of 2
The touch panels are very accurate and you can customize the touch functions through the robust TOZO app. Since the Golden X1 earbuds tout Bluetooth 5.3, the connection is seamless, first-time setup takes no time at all, and you get multipoint connection which works perfectly. Multipoint connectivity lets you use your earbuds with multiple devices at the same time, all you've got to do is switch the audio output.
The list of things to love about the TOZO Golden X1 doesn't stop there. The battery life keeps going and going, giving you around 30 hours of playback overall. Once the earbuds and the case run out of juice, you can top up the charge using Qi wireless charging or a USB-C cable.
In a nutshell, this is what you call a glow-up. I genuinely cannot believe a brand like TOZO produced something so fine and upper-tier as the Golden X1 wireless earbuds. This is not to degrade the brand, it's just a surprise because TOZO has focused on super cheap budget earbuds in the past.
What I dislike
While I loved a lot of the TOZO Golden X1's features, I didn't feel so hot about others. Comfort is one such thing. The earbuds sit very snugly in your ears, but they really start to hurt after a while. When the wear experience gets uncomfortable you need to take the buds out periodically to relieve your ears. I felt a lot of unease and fatigue from testing the Golden X1 wireless earbuds.
These high-end earbuds have six microphones built-in, three in each bud, and use ENC technology for background noise suppression. This is supposed to elevate the call quality but I found myself repeating answers on several calls. It wasn't a major issue, but it sure was an underwhelming experience.
It's also very important to highlight that IPX6 water resistance isn't very durable against dust particles. It's great for swimming and rainy climates, but not for rough activities that are much more demanding. For $150, it's fair to expect at least some measure of dust resistance.
Competition
The $150 price tag pits the TOZO Golden X1 against some of the best wireless earbuds out there. The Jabra Elite 7 Pro earbuds sit at the top of the pyramid, crushing its rivals with its supremely comfy fit, excellent sound quality, wireless charging, and durable build. These will set you back about $162 for a pair, which isn't very far off the Golden X1's pricing.
If you want high-end audio for $150, that amount of money can fetch you the Beats Studio Buds. Again, these buds are really comfy and they sound superb. But, you miss out on a lot as well. There's no wireless charging, you only get IPX4 splash resistance, and there's no LDAC codec.
Anker's Soundcore Space A40 earbuds pack everything the TOZO Golden X1 buds do and more for only $80. The Space A40 wireless earbuds feature LDAC, hi-res audio, an insane 50-hour battery life, ANC, wireless charging, fast charging, and IPX4 splash proofing.
Should you buy it?
You should buy these earbuds if...
You want LDAC and hi-res audio
You like Qi wireless charging
You need robust waterproofing
You want an excellent app
You prioritize customizable ANC
You shouldn't buy these earbuds if...
You need something for making a lot of calls
You want something extremely ergonomic
TOZO took a gamble, and I believe it's paid off really well. The TOZO Golden X1 wireless earbuds are of superior make and they perform wonderfully. It's hard to find LDAC and hi-res audio support in wireless earbuds, much less with this mix of specs.
Don't underestimate the snazzy looks of these wireless earbuds from TOZO. Random people came up to me and asked about the TOZO Golden X1 wireless earbuds, which goes to show that TOZO has done something right here. The design team deserves a pat on the back and a round of applause.
The Golden X1 buds are fun to use and the companion app really enhances the user experience. they look awesome and the carrying case is pocket-friendly. Plus, that LED display for battery indication is a really nifty feature. If you need something high-end that has LDAC decoding, hi-res audio support, and wireless charging, these buds are a great pick.
Premium's the game
The TOZO Golden X1 wireless earbuds sound marvelous, look stunning, and they work well. You get high-end features for an equally high-end price, and the price gives you what you expect.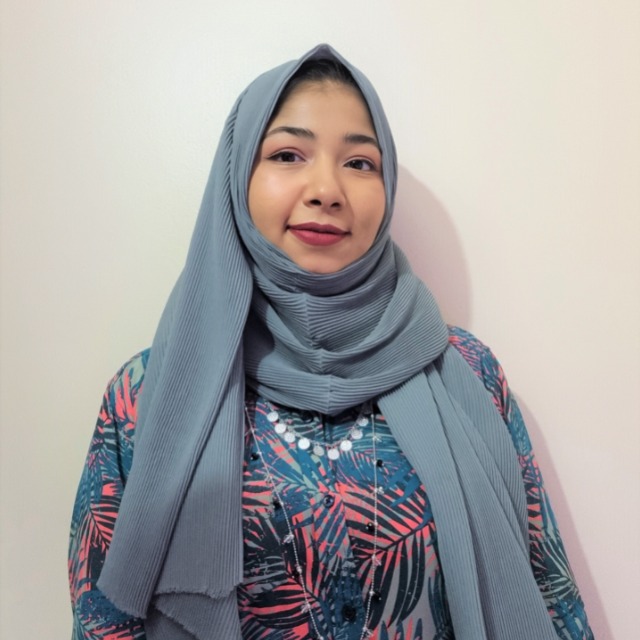 Editor — Accessories, speakers, and tablets
Namerah enjoys geeking out over accessories, gadgets, and all sorts of smart tech. She spends her time guzzling coffee, writing, casual gaming, and cuddling with her furry best friends. Find her on Twitter @NamerahS.