The Edifier MF200 soundbar provides an effortless audio accessory to enhance your laptop or PC's auditory experience. This cheap soundbar connects via Bluetooth or an AUX port so it's really easy to set up and use. The aluminum build and touch panel give the speaker a high-end feel. Edifier didn't include any of the other ports commonly found on soundbars, which puts a damper on things if you ever want to use the MF200 with your TV. The bass is also quite lackluster, but overall you get really good value for money.
Pros
+

Surprisingly affordable

+

Absolutely stunning design with touch panels

+

Sounds very loud and clear indoors

+

10-hour battery life with USB-C charging

+

Bluetooth and audio jack connectivity
Cons
-

Bass lacks oomph and there's no subwoofer

-

Doesn't have ports like RCA, HDMI ARC, or TOSLINK
Why you can trust Android Central Our expert reviewers spend hours testing and comparing products and services so you can choose the best for you. Find out more about how we test.
The word "soundbar" usually represents a long, rectangular block that's meant to be used with your television set. However, these full-blown soundbars cost a lot and are priced above $300 to $500 easily.
Brands like Sonos, Bose, Sony, Vizio, and TCL are the most popular soundbar makers. Even the cheapest soundbars aren't priced below $200 though. So if you have a hankering for a sleek Bluetooth speaker in the same form factor, you need to be prepared to blow some cash.
If you're really strapped for cash and still want a name-brand soundbar, the Edifier MF200 is meant for you. This sub-$100 soundbar is incredibly cheap, but it doesn't look the part. It doesn't have as many high-end features or parts as proper soundbar setups, but it's not a bad product either.
Considering getting a cost-effective soundbar for your home computer? The Edifier MF200 might just be the right fit for you.
Price and availability
Edifier launched the MF200 soundbar in August 2022 globally. You can purchase the sleek Bluetooth speaker from retailers such as Amazon and Best Buy. The Edifier MF200 costs $90 and is available in a single silver hue.
What's good
Edifier's MF200 soundbar has a sleek, modern design that looks very luxurious. The aluminum metal chassis is lightweight, so the entire bar weighs only 500 grams heavy. It has a shiny metallic finish in silver with black grills for contrast. This soundbar is compact, lightweight, and slim, making it very portable.
There is a single touch panel on the right end of the speaker grill and the ports are situated on the left side. Meanwhile, the silver power button is situated on the right side, along with an LED light for power and connectivity indicators. The soundbar looks fabulous and is probably the best-looking speaker of this sort.
Edifier opted for USB-C charging and included a 3.5mm audio port as well. You can hook the MF200 soundbar to your computer or the TV via Bluetooth, an AUX cable, or even through a USB C-to-C cable. Mercifully, there is a C-to-C cable included in the box, along with the soundbar itself and a handsome black carrying pouch.
Image 1 of 3
You wouldn't expect something this dapper to cost so less, but somehow Edifier has done it. Thankfully, the cheapness isn't apparent judging by the soundbar's looks or sound production.
Soundbars are meant to be used mainly with TVs and computers, which means video consumption is the main intended use. Sure, you can listen to music or even take calls on it, but the MF200 shines the brightest when used to augment cinematic experiences.
You don't have to worry about audio latency thanks to Bluetooth 5.0 connectivity. Of course, the wired means of connection eliminate those worries altogether. Whether you're watching epic movies and shows with booming soundtracks such as The Lord of the Rings and Stranger Things or enjoying some lo-fi tracks on Spotify, this speaker performs admirably in every situation.
The Edifier MF200 balances super clear high notes and mid notes, without garbling or muddying up the sound. Vocals are crispy and distinct, and the audio never cracks even at the highest volume levels. Even though there is no subwoofer, you won't miss the lack of a subwoofer much when watching films or TV series. Music, however, is a slightly different case when talking about lows.
Uncharacteristically for a soundbar, the wireless Edifier MF200 has a 2,200mAh cell so you don't need to have it plugged in while using it. The battery lasts for about nine to ten hours, depending on how loud you play it. Minimalists will certainly revel in the lack of cables on top of the speaker's slim and trim build.
You can use the touch controls to increase or decrease the volume and to play or pause whatever's playing. They're very responsive and add a premium feel to the Edifier speaker.
This is an excellent soundbar for everyday use, even if it isn't up to the mark for audiophiles. It gets the basics right and the price is attractive.
What's not good
Although video content such as movies, YouTube clips, and TV shows sound great, music is a different story. I mentioned that the clarity is sublime and the vocals are produced nice and clean, but the low notes need some help. It doesn't sound bad or crack, but it's not nearly as rich as anyone would like.
The bass just isn't lively enough, it lacks punchiness and depth. A simple solution would fix this. Edifier could have added a subwoofer with the MF200 soundbar, but the brand decided to forgo it. I understand that the inclusion of one would drive up the price, but I believe it would've broadened the soundbar's appeal.
The Edifier MF200 sticks to the basics, which it nails. On the downside, this also means that it does not have any extras that increase the value of a speaker. For instance, most of the best soundbars like have ports like RCA, HDMI ARC, and TOSLINK — also known as a digital port or optical port. High-end ones also have features like Dolby Atmos or Dolby DTS: X audio.
As mentioned earlier, the MF200 soundbar doesn't have any of these fancy features. Many users are likely to pay a few more bucks just for these options. Those people are very likely to skip the Edifier MF200 and I wouldn't fault them for it. If I wanted more features and functionality, I'd pay a little more to acquire them too.
Competition
Sonos is the biggest name in the soundbar industry, followed closely by Bose. Other notable brands include Vizio, JBL, TCL, and Sony. Almost every single soundbar from all of these companies costs upwards of $200 easy, some going as high as $800 to $900 for a set.
Cheap soundbars worth the buy are the real competition for the Edifier MF200. There aren't very many of these that are priced below $100. The TCL Alto 6 is a great alternative, with Dolby audio and Bluetooth onboard. Other connectivity options include HDMI, USB, AUX, and optical ports. This 120W speaker is far more powerful than the Edifier MF200's 8W power output. It is also much larger, measuring 31.5 inches wide as opposed to the 11.5-inch MF200 speaker. Not to mention, it costs only $80 without the assembly costs.
If money isn't as much of an object, you should consider the Sonos Beam (2nd Gen). This brilliant soundbar can fill any large living room or indoor space with loud sound production that beats Edifier's audio quality any day. It also has all the ports you could want and it doubles as a smart speaker. Unfortunately, it costs nearly $500 to acquire one of these babies.
Should you buy it?
You should buy it if...
Your budget is severely low
You want a minimal speaker that doesn't take up much space
You need a soundbar for a small room
You want a basic Bluetooth speaker with the shape of a soundbar
You shouldn't buy it if...
You want an incredibly loud and powerful soundbar for a large room
You need lots of ports for connectivity beyond the basic USB-C and audio ports
You'd like to have extra features such as Dolby audio and smart speaker functionality
The Edifier MF200 could be called the bimbo of the soundbar world. I doubt you will ever find a better-looking Bluetooth speaker than this. One has to commend the snazzy aesthetics of the soundbar because it deserves praise.
On the other hand, the MF200 soundbar takes care of the essentials, but not much else. You get Bluetooth connectivity and two basic ports, but the advanced ones are missing in action. The bass isn't booming and it can't blow your socks off. Of course, you can still enjoy the audio experience, but you can't call it upper mid-range.
Budget shoppers will be very pleased with this find. I can see students settling for this as it is affordable, looks wonderful, and you can carry it around quite easily. However, folks with cash burning a hole in their pockets should definitely spend more and get something more capable from Sonos or Bose.
Pretty basic soundbar
The Edifier MF200 soundbar is a beautiful Bluetooth speaker that looks super refined. Unbelievably, it doesn't cost much to purchase one. Equipped with Bluetooth 5.0, touch controls, an audio jack, and USB-C connectivity, the value prospect is strong with this one!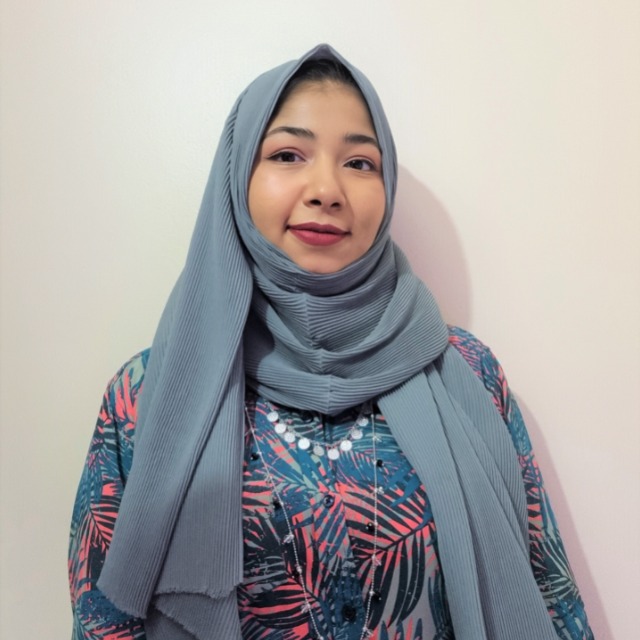 Editor — Accessories, speakers, and tablets
Namerah enjoys geeking out over accessories, gadgets, and all sorts of smart tech. She spends her time guzzling coffee, writing, casual gaming, and cuddling with her furry best friends. Find her on Twitter @NamerahS.