The 1More Aero wireless earbuds do almost everything you could want for $110. At this price point, you'd be hard-pressed to find a pair of earbuds that can switch between noise-canceling modes. The best part is that it includes head-tracking spatial audio and practical features like a water-resistance rating and a decent microphone for the price.
Pros
+

Spatial audio capability

+

Smart Loudness proves handy at low volumes

+

Splash-resistant build

+

Solid bass

+

Superb noise cancellation

+

Wireless charging support
Cons
-

Inconsistent connectivity

-

Limited touch control options

-

Average battery life

-

Bluetooth 5.2 support is erratic
Why you can trust Android Central Our expert reviewers spend hours testing and comparing products and services so you can choose the best for you. Find out more about how we test.
Spatial audio is gaining immense popularity in the premium headphone market, with Apple and Sony being some of the most well-known brands. Previously, spatial audio was limited only to high-end headsets, but companies such as 1More have helped to make this feature more accessible to budget headphones.
1More has primarily concentrated on creating headphones that differentiate themselves from competitors by offering a few high-end features at reasonable prices, and the Aero wireless earbuds follow this pattern. The Aero aim to provide excellent sound quality and incorporate features such as effective spatial audio and decent noise cancellation. This makes the Aero the company's first earbuds with this head-tracking feature, ensuring surround sound at a price below the competition.
While the Aero may not win any design awards, they do have the specs and features to compete with many of the best wireless earbuds in this price range. The earbuds slot in between the company's premium 1More true wireless ANC in-ear headphones ($200) and low-cost options, such as the $50 PistonsBuds.
These budget earbuds have noteworthy features and excellent audio capabilities, making them a compelling choice. They offer impressive sound quality for their price and multiple useful ANC modes that users can toggle between. We'll examine whether the Aero earbuds distinguish themselves in a crowded market of AirPods clones.
1More Aero: Price and availability
1More launched the Aero earbuds in October 2022. They're available to purchase via the company's online storefront and Amazon. In the United States, the earbuds retail for $109.99, while they cost £99.99 in the UK. You can grab them in either black or white colorways.
1More Aero: What's good
To get the most out of the 1More Aero, you should download the 1More Music app. The app downloads the most recent firmware updates for the earbuds and includes some useful usability controls.
Once connected to the app, the remaining battery life of the earbuds and case is displayed on the home page. You can choose between various listening modes, including "Transparent" mode and ANC, with different levels of noise cancellation. There is also a menu with options for custom playback settings, smart loudness, and sound equalizer.
Image 1 of 5
The 10mm dynamic driver provides the audio output, which, while smaller than the 13.4mm dynamic drivers featured in the 1More ComfoBuds Pro, does not compromise on quality. The Aero boasts a clear soundstage and a crisper approach to the upper-frequency range.
The earbuds kick out more punch with their solid bass performance, and they get even more weighty when the volume is turned up. The low-end gains a bit more oomph once you turn on ANC. The booming bassline on The Chemical Brothers' Under the Influence knocks hard without any distortion during the more explosive beats, resulting in a seamless and distinct sound quality throughout the rhythmic production. I don't often find the need to lower the volume from recommended safe listening levels, but I found myself frequently reaching for that volume button during testing.
While the Aero can pack a powerful punch at higher volumes, they can also easily handle minor dynamic changes. The earbuds adeptly emphasize sonic highs and lows, resulting in a more compelling build-up towards crescendos.
When listening to music at lower volumes, the Aero earbuds maintain their expansive soundstage, and the deep bass in my "deepchill" playlist tracks remains intact, unlike most earbuds in this price range, all thanks to its smart loudness feature. To preserve the complete range of a track at all volume levels, I frequently enabled this feature and found that it performed exceptionally well.
The default sound of the 1More Aero earbuds is fairly neutral, resulting in consistent audio quality across different music genres, including rap, pop, and classical tracks. The upper range of frequencies in the Aero earbuds delivers distinct and precise tones, which are more apparent and pronounced than those found in the Sony WF-1000XM4. However, the 1More earbuds do not provide the same level of intricacy or accuracy. Nevertheless, the Aero earbuds' sound performance is remarkable and exceeds my initial expectations.
The spatial audio feature works well, creating a more natural and immersive soundstage that feels like the sound is coming from all around you. Nonetheless, the efficiency of the spatial audio feature can differ based on the audio content being played. I put it to the test by listening to Jóhann Jóhansson's Flight from the City, and it did not disappoint. While the virtual space created by the Aero earbuds is not as expansive as Sony's similar offering, it is still effective in producing a more captivating, cinematic-like experience.
I decided to further explore the Aero earbuds' spatial audio capability, selecting Amaarae's "Fancy," a track that creates an immersive soundscape through thumping drums and synths. With the addition of Dolby Atmos, all the different elements of the song became more distinct, allowing for a less compressed and more three-dimensional experience.
The Aero also have active noise cancellation, which blocks out distracting background noise and allows you to focus on your music or calls. However, some users may not like the fit or find the active noise cancellation to be too strong for their liking.
For most individuals, the earbuds fit comfortably and include three different sizes of ear tips to ensure a secure fit. Additionally, the earbuds are sweat and water-resistant, making them a suitable option for use during workouts or in inclement weather.
1More Aero: What could be improved
One issue I had with the Aero earbuds was their inconsistent connectivity, which could be frustrating to use due to occasional dropouts, interruptions, and lag. This could negatively affect the music or call experience, especially when one of the earbuds fails to connect to the phone after removing them from their case.
This is compounded by the erratic Bluetooth behavior. The Aero are supposed to be equipped with Bluetooth 5.2 support, so I expected them to connect to multiple devices simultaneously.
Unfortunately, the earbuds did not behave as expected as they disconnected from my primary smartphone as soon as I connected them to my secondary device. I reached out to 1More regarding this issue, and they explained that it could be due to pre-production problems with the unit they sent me.
Poor battery life in earbuds can be quite troublesome, particularly if you use them for long stretches. I faced a similar issue with the Aero earbuds as I had to charge them often or experienced interruptions mid-use due to low battery. With ANC enabled, I got less than five hours of playback time, or up to 20 hours with the charging case, which aligns with 1More's advertised battery life, but may fall short of many users' expectations.
On the other hand, they averaged six hours, or around 27 hours with the charging case, with ANC turned off.
It's also a little disappointing that the Aero don't support high-resolution codecs like LDAC, instead sticking to SBC and AAC. At this price, Sony's LDAC would have been nice to see included, but given the quality of audio you get for the money, it's hard to complain.
1More Aero: Competition
There are several wireless earbuds on the market that are comparable to the 1More Aero in terms of specs. The Anker Soundcore Liberty Air 2 Pro, for example, have generally similar specs to the Aero, including ANC, a Qualcomm chipset, and Bluetooth 5.0 connectivity. It also has a customizable EQ setting through the app for personalized sound.
The Soundcore Liberty Air 2 Pro also feature 11mm drivers and support Hi-Res Audio for exceptional sound quality. They also use eight microphones to block out external noise. However, for $123, they don't include spatial audio support. Nonetheless, the choice ultimately depends on personal preferences and priorities, but both earbuds are excellent options for wireless earbuds under $150.
If you're looking for a good alternative to the 1More Aero that is more affordable, the Jabra Elite 3 are popular wireless earbuds that offer a good set of features for less than $100. The Jabra Elite 3 also has good sound quality, with a customizable EQ through the app for personalized sound. However, they don't have ANC but offer passive noise isolation with their secure in-ear fit.
1More Aero: Should you buy it?
You should buy it if...
You like head-tracking spatial audio in a pair of headphones.
Active noise cancellation is a prime factor when listening to music.
You love earbuds that produce weighty bass and crisp treble.
You should not buy it if...
You're looking for earbuds with a longer battery life.
You prefer earbuds with high-resolution codec support.
You like a wider set of touch controls in headsets.
If you're on the hunt for affordable true wireless earbuds, the 1More Aero should be on your shortlist. Although they may not excel in any one area, the Aero provide a versatile and well-balanced experience that ticks almost all of the boxes for true wireless earbuds.
The sound quality of these earbuds is better than most easy-listening sets in this price range, and their spatial audio system works well where applicable. Although the active noise canceling feature does a decent job of reducing the sound of engines, it is not very effective against higher tones, which means it cannot compete with the best earbuds in this regard.
These earbuds come with an app that is compatible with both Android and iPhones, making them fully functional with either platform, which is not the case with some of their competitors. They offer a comfortable fit, decent battery life, and a compact case, making them very convenient to use. That said, their ability to connect to two devices simultaneously proved to be quite a letdown, at least for me.
Undercutting the competition
If you are looking for a pair of affordable wireless headsets with premium sound and specs, the 1More Aero earbuds are the way to go. The combination of spatial, great sound, active noise canceling, and smart loudness makes these a compelling option for most people on a budget.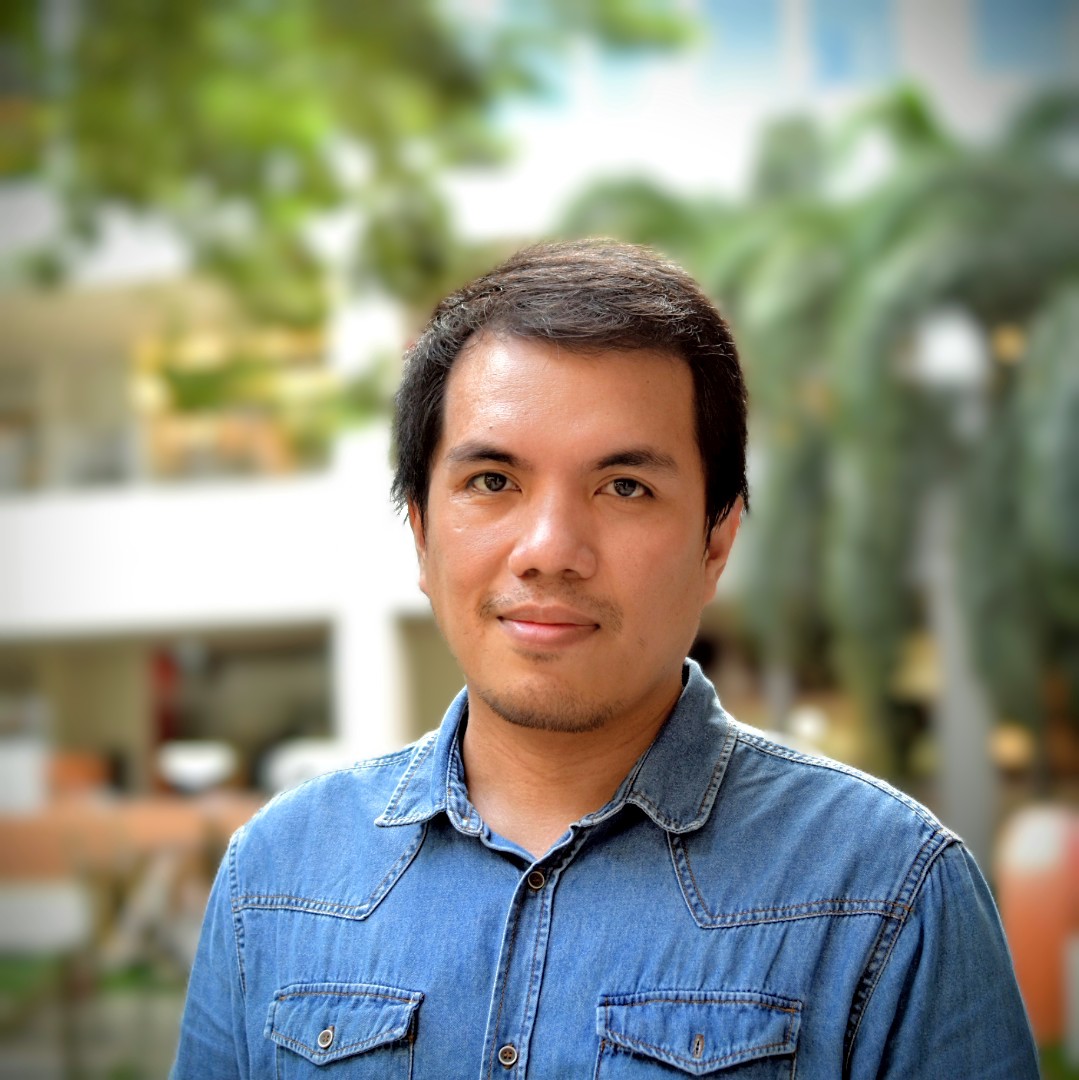 Jay Bonggolto always keeps a nose for news. He has been writing about consumer tech and apps for as long as he can remember, and he has used a variety of Android phones since falling in love with Jelly Bean. Send him a direct message via Twitter or LinkedIn.