ZTE to unleash 'advanced gaming smartphones' next week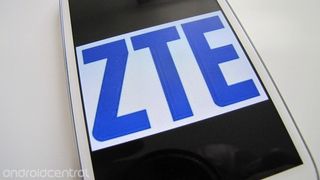 Looks like something big is happening down at the ZTE camp. The company's just tweeted that it'll be launching 'advanced gaming smartphone' in just six days time. That'll be next Wednesday, July 18, then. We saw plenty of devices from ZTE at Mobile World Congress this year, including smartphones and tablets, but nothing which quite matches this description. We're eager to see how ZTE's new stuff differentiates itself from previous gaming-focused phones, including the ill-fated Nokia N-Gage, and the Sony Xperia Play, which wasn't exactly a resounding success.
So roll on next week, and we'll let you know what they have lined up for us. We will of course be at the event to bring you full coverage of whatever ZTE announces.
Source: ZTE
a phone manufacturer like HTC. only ZTE really isnt anything special lol. pretty much just low end phones that know one gives even one sH!t about.

ZTE? -__- .... ANYWAY. I'm not sure why anyone would expect anything special. They either are referring to a Processor which wouldn't be special since all OEMs are using the same assortment. Or a device with a game pad at that point I really don't care.

ZTE, Foxconn, Compal, Inventec, Asus and others have been making phones for a long time. These phones are marketed as Motorola, iPhone, Blackberry, and Nokia. You may have had a ZTE phone in the past and just not have known it. In the past even companies like Samsung made devices that were packaged under these other brands. But today all of that is changing. Consumers are fine knowing who really makes their devices. In many markets, once consumers can have the same phone directly from the manufacturer, they are opting to cut out the middle-men. Yet more pressure on BlackBerry and Nokia.
Android Central Newsletter
Get the best of Android Central in in your inbox, every day!
Thank you for signing up to Android Central. You will receive a verification email shortly.
There was a problem. Please refresh the page and try again.