YouTube Music feature checklist: what's missing, what's coming, and what's here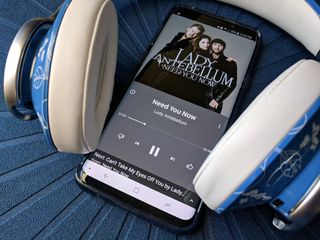 (Image credit: Android Central)
Youtube Music is a hybrid music service with a lot of promise and an unparalleled library to tap into. Unfortunately, all that potential is held down by how many things — including very, very basic things — the service and its apps are still missing. YouTube Music has already fixed some items on this list, and hopefully we'll be able to check off most of these items in the coming months.
In the meantime, if you're waiting for YouTube Music to improve before you give it a proper shot, follow Android Central. We'll keep you updated as the service continues to expand and improve.
Updated September 22, 2018: YouTube Music Product Team holds Q&A to discuss current and future features for YouTube Music
There are still tons of questions swirling around the revamped YouTube Music, and to help assuage concerns the YouTube Music Product Team held a Q&A session September 21, 2018, where they announced the rollout of dedicated audio quality controls for both streaming and downloaded music. They also gave updates on many of the missing or coming soon features that users have been anxiously for. We've updated our checklist with their answers.
Audio quality ✔️
YouTube Music has rolled out dedicated audio quality controls for both streaming and downloaded music on the YouTube Music iOS and Android apps. In the mobile apps, there are audio quality settings in three places:
General: Audio quality on a mobile network — Low, Normal, High, Always High
General: Audio quality on Wi-Fi — Low, Normal, High, Always High
Downloads: Audio quality — Low, Normal, High
When selecting audio quality, YouTube Music Product Manager Brandon Bilinski stated in a September 21 Q&A that those quality levels correlate as follows:
High: 256kbps AAC, which "is equivalent in audio quality to the 320kbps CBR mp3 that we had for GPM, but it uses less data."
Normal: 128kbps AAC
Low: 48kbps HE-AAC
In regards to a higher playback quality than 256kbps AAC, Bilinski stated that "Our deals would require us to charge more to stream FLAC, so at this point we are focused on improving performance rather than supporting lossless streaming." So if you're looking for ultra high-quality music streaming, you'll need to look elsewhere.
Playback
"Fill screen" for video mode — YouTube has allowed users of extra-tall screens to zoom videos in and get rid of letterboxed gaps for years. That needs to come to YouTube Music, especially for free users who can only use Video mode.
Fully functioning Google Cast and Google Assistant integration — YouTube Music is a Google music service and has been one of the four services to integrate with Google Home from day one. That it still cannot cast properly is a travesty. From the September 21 Q&A: "There are folks on the team actively working on making Cast and Assistant more stable and faster. We are always working on improving the results in Assistant queries."
Playing personal playlists via Google Assistant — " Coming later this year; stay tuned!", says YouTube Music Product Manager Brandon Bilinski
A block button — Thumbing down individual songs is not enough. Users need the ability to block an album or an artist on YouTube Music. It will help improve algorithms much faster and help users stop going "God, stop suggesting Chris Brown!"
Gapless playback or crossfade — Gapless playback is something that most music services struggle with, especially on Android. Now that YouTube Music is chock full of gapless albums, it needs gapless playback, but it may take a while to arrive: "It's something the team is actively working on, but we don't have a date on that for you at this time."
Home screen widget — Third party music widgets can only take us so far, and YouTube Music needs a home screen widget to go with background playback mode. Third party music widgets can get us by in the meantime, but a first-party widget would be preferred.
Library
Library and playlist sorting — Currently, there is only one way to view any section of your library on YouTube Music: by date added/modified. At the very least, YouTube Music needs an alphanumeric sorting option, and YouTube has confirmed that it is in the works: "The library team is working on a number of playlist improvements, including better sorting within the songs of a playlist." From that same Q&A, we learned that as part of the feature parity YouTube Music needs before the Google Play Music migration, individual user play counts will be coming to the service at some point.
Liked songs, Vol. 2 — All playlists in YouTube and YouTube Music are limited to 5,000 songs. Currently, once you like more than 5,000 songs, you'll no longer be able to see and manage some of the older songs you liked in Liked Songs. If YouTube Music instead split at 5,000 songs into a Liked songs, Vol. 2, it could help make Liked songs more manageable.
Shuffle All songs in your library — This is one of the most basic music service functions out there, and on YouTube Music, about the only way to do it is to add every song, album, and playlist to one playlist and shuffle it.
Station management — Once a station slips out of Recently played, the only way to revive it is to search for that exact station again or recreate it from whatever song or album it is based on.
Content
Non-artist user pages — We subscribe to plenty of artists in YouTube Music, but there are a lot of non-artist YouTubers that it'd be great to subscribe to in YouTube, and YouTube agrees: "Yes, we plan to enable non-artist channels to both be visible and able to be subscribed to in the future."
Music missing from search or catalog — Many times when looking for an album, you won't see the album in Album search results, but songs from the album will appear in Song search results. There are also some gaps in YouTube Music's catalog that the team is looking to fill. From the September 21 Q&A: "We've heard your feedback about missing music, and we are actively reading all your feedback for albums, songs, and artists. We are continuously working to add your favorites into YouTube Music. Please continue to leave feedback in the app!"
Subscriptions and Genres tabs — Hotlist isn't that hot unless you're into a few specific genres, but a Genres or Subscriptions tab would allow users of all tastes to find more music they like. YouTube Music's Product Team admits they are working on ways to improve the discovery and browsing experience: "The ability to browse the amazing, deep YouTube catalog is a definite priority for us. For now, you should be able to search for genres, decades, and moods and find great playlists for all those occasions."
Play purchased YouTube content — You can buy musicals, musical shorts, and concerts on YouTube via Google Play Movies, but that musical content is blocked from YouTube Music and blocked from background playback in all YouTube apps. Let us listen to that sick Les Mis concert from 2010 with the screen off and add it into our Ultimate Musicals Mixtape.
Downloads
Choose your downloads location ✔️ — Users can choose in YouTube Music's Downloads settings if they'd prefer to download music to internal storage or an SD card, if available.
Ask every time on download quality — It'd be nice to download special videos here and there with video while keeping more pedestrian music videos audio only.
Cache while streaming — Cache while streaming is a good way to help build up the number of songs you can hear offline without going through and manually downloading a bunch of albums or playlists. YouTube Music needs to steal it from Google Play Music as soon as possible, and they are working on it. From the September 21 Q&A: "We do cache the next song in YouTube Music and are working on a long-held cache in YouTube Music that'll behave like GPM's does today."
Shuffle all downloaded content — The most useful part of Google Play Music's Downloaded Only mode is that Shuffle button it puts at the top of the Home page. YouTube Music needs to steal that button, but could also stand to steal the rest of Downloaded Only mode so that the Home page is still useful when you're offline.
Prefer downloaded content to streaming — If you download an album/playlist on YouTube Music and start playing it outside the Downloads section of Library, it will stream that music instead of playing the downloaded copy. Once you go offline, it will also stop your music and make you restart your album or queue from the Downloads section.
Better offline mode — YouTube Music needs a dedicated offline mode that extends beyond the Downloads section because you can't even look at the Library tab or Recently played when you're offline.
Miscellaneous
Autoplay toggle in Settings — YouTube proper has an Autoplay section in Settings, and YouTube Music needs that, too. Currently, you have to turn off Autoplay from an album or playlist queue that does not have repeat turned on.
Lyrics integration — If Google can serve up Baby Got Back's YouTube video with the lyrics below it in Google Search, it can serve up Lyrics in YouTube Music, too, whether what you're watching is a lyric video or not. This especially needs to happen when you're casting YouTube Music to a screen; Spotify does this beautifully and YouTube could do it better.
Casting on web — The only way to cast YouTube Music through its website is to cast the whole tab in Chrome, and however broken casting YouTube Music is, web users need access to it, too.
Media key support on web — YouTube Music currently supports very few keyboard shortcuts, even compared to the main YouTube site, and you currently cannot use the media keys on most laptops or keyboards.
Android Auto integration — It is hard to understate how important being able to control YouTube Music in the car is. Android Auto support should not be difficult for Google to implement in YouTube Music, and it is essential. It was almost entirely ignored in the September 21 Q&A, but one answer did state: "This is something we are aware of and working towards." Additionally, Android Auto support was listed as one of four "expected in the next few months" features back in July.
Your turn
What else do you feel is missing from YouTube Music? What are you waiting for them to add before you make the switch? Tell us in the comments!
Be an expert in 5 minutes
Get the latest news from Android Central, your trusted companion in the world of Android
Ara Wagoner was a staff writer at Android Central. She themes phones and pokes YouTube Music with a stick. When she's not writing about cases, Chromebooks, or customization, she's wandering around Walt Disney World. If you see her without headphones, RUN. You can follow her on Twitter at @arawagco.