You can now hide your YouTube likes from YouTube Music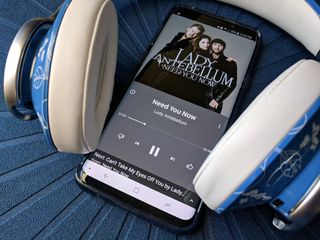 (Image credit: Android Central)
What you need to know
Google has updated YouTube Music's liked songs to fix a common user pain point.
You can now choose whether you want YouTube likes to show up in your YouTube Music playlists or not.
The integration was and still remains the default YouTube Music behavior, but users were not fans of it.
As Google Play Music dies, Google keeps making new changes to YouTube Music to make it better for users who are just making the switch. The newest change is a small but useful one (via XDA Developers). Now, the app no longer has to assume you'll want to keep the same library of liked songs across YouTube Music and YouTube, you can separate them if you want to with a new toggle in the settings menu.
Source: Android Central
No, this doesn't mean that YouTube-only tracks are now unplayable in YouTube Music. It just means that if you like a video that happens to qualify as 'music' for YouTube Music purposes, Google won't add it to your YouTube Music "Liked Songs" playlists as it used to before.
It's not that the YouTube integration was bad, far from it. It's just that many users have different viewing habits from listening habits, and some may have ended up liking a few videos which — while classed as music — didn't actually reflect what they would listen to on the dedicated app.
Rather than taking it away wholesale, Google is now offering options. At least in this arena, it recognises that choice is good.
Android Central Newsletter
Get instant access to breaking news, the hottest reviews, great deals and helpful tips
Changed immediately after reading this. Didn't like that at all. It often added videos that weren't music at all.

Yet, they still can't manage to put a sleep timer function in the app.

I wish it were the other way around as well. Too many times turning on my mix on my TV only to see hundreds of songs before seeing a single video. When I'm driving I want songs only and while I'm in a building or at home I want music videos unless there's no video for that song. Groove music was able to do this.

Well thats a start but I have loads of playlists I built in the YouTube (video) app that contain lods of videos like photoshop tutorials and ALLTHOSE PALYLISTS STILL APPEAR IN THE youTube music app.
So when I go into the youtube music apps library > playlists I have loads of playlists that are NOTHING AT ALL TO DO WITH MUSIC its about time YouTube got their act together and allowed us to keep YouTube video playlists out of the music app if we wish.
Yes I have reported it and yes Youtube have done FA about it.
Android Central Newsletter
Get instant access to breaking news, the hottest reviews, great deals and helpful tips
Thank you for signing up to Android Central. You will receive a verification email shortly.
There was a problem. Please refresh the page and try again.