Xperia X10 Gingerbread update demoed, set for release in August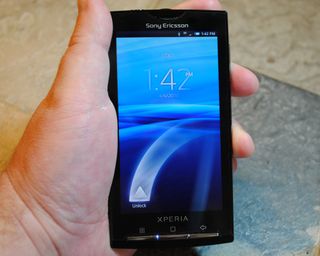 Youtube link for mobile viewing
If at any point over the past year you would have told me that the Sony Ericsson Xperia X10 would actually get an update to Gingerbread, I'd likely have laughed at you. And, in fact, I did throw a chuckle or two toward Alex Dobie when he first wrote in March that indeed the X10 was slated for an Android 2.3.3 update.
Sony Ericcson's now given us a little more detail on the update. It's currently shooting for an August released -- the beginning of August, in fact. Other details to note:
The Gingerbread update will keep the original camera software user interface.
The new Facebook inside Xperia will be included.
Features from the Xperia Arc will be included.
There will not, however, be DLNA support.
Who'd have thunk the Xperia X10 would end up being one of the longest-lasing smartphones of the past 18 months, eh? Peep the video above for a quick demo, and get full details at the source link.
Source: Sony Ericsson
Android Central Newsletter
Get instant access to breaking news, the hottest reviews, great deals and helpful tips
Positive points for Sony.

I doubt many X10 owners marvel about how "long lasting" their Xperia has been.SE really screwed up on this phone(and Android) until recently.I just hope they can come back and give Android buyers a reason to consider them.

Phil, once the gingerbread update comes, can u do some before and after benchmark test?

For a company that wants to make things right. They are making it happen. Better then what Palm/HP "making it right" talk. Sony has admited some fault. Some worse then others...Psn network.

I'm flabbergasted that anyone would buy an SE Android phone. They repeated screw up the phones and over their users. Only the X10 will get Gingerbread. The X10 mini, mini pro, and X8 won't. The Gingerbread update won't include DLNA, multi-touch, or 24-bit color.

Meh. I can pretty much guarantee that none of the Australian service providers will offer this to their customers… Heck, we're STILL waiting on the "multi-touch" update from last year! The thought is nice, but it's a waste of time if Sony are not going to force the hand of most service providers and make it available to as many customers as possible…

Ironic that one of the historically worst manufacturers for updates are now keeping pace with some of the best for updating some of their phones (even 18 months later) while Google has to play cops and robbers with the rest of the carriers to do the same thing in the same amount of time. Good job Sony, keep it up and the Android community will take very good care of you. As for the carriers, take notes and get with the program.

Ahh, but when will AT&T release the update?
Android Central Newsletter
Get instant access to breaking news, the hottest reviews, great deals and helpful tips
Thank you for signing up to Android Central. You will receive a verification email shortly.
There was a problem. Please refresh the page and try again.