What's the longest you've ever kept a phone?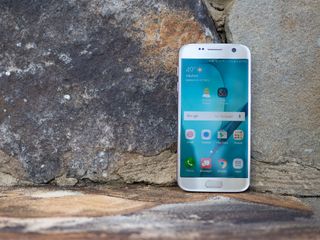 (Image credit: Android Central)
When we talk about phones, we talk about the ones that are the latest and greatest. When the Galaxy S20 or Pixel 4 is out, no one really cares to go back and think about the S10 or Pixel 3.
Some people do frequently upgrade their phone and are always jumping over to whatever is the hottest device on the market, but for others, buying a phone is a long-term commitment.
Recently, one of our AC forum members posted that they're still rocking a Samsung Galaxy S7 and are wondering if they should finally upgrade. Here's how some of that conversation went.
All of this got us to wondering — What's the longest you've ever kept a phone?
Get the Android Central Newsletter
Instant access to breaking news, the hottest reviews, great deals and helpful tips.
Joe Maring was a Senior Editor for Android Central between 2017 and 2021. You can reach him on Twitter at @JoeMaring1.
I'm pretty much on a 3 years rotation "lately"
2007 Nokia N73
2009 iPhone 3GS
2012 Samsung Galaxy SIII
2015 Samsung Galaxy S6
2018 Xiaomi MiA1

I had my SGS3 for 4 years before getting my Pixel XL at launch. Still rocking the OG Pixel XL which I hope to get a Pixel 5 this year. So another phone that I will have had for 4 years.

I had the Pixel 2XL just over 2 yrs. I would have kept it longer, but the charging port failed after getting wet. I would have kept it if it had wireless charging. The Note 10 plus is what I'm using now.

A year. First phone I've ever felt reliable and interesting enough to satisfy me that long was the Huawei Mate 20 Pro. I usually get bored quick and switch but I rarely felt the need with that one. Only gave it up in March for the S20 Ultra and iPhone 11 Pro

I'm still using my LG G5. I've been having battery drain issues for over half a year, even after swapping batteries, and it's now starting to freeze and get fatal exception errors. I've been looking to please since August of last year but I just haven't found anything out there I want. Before this I had a Note 3.

I think I had the Nokia Lumia 920 for about 2.5 years. Otherwise, I generally keep a phone for 1.5 years.

Lumia 920 in the house!!! This was me too before heading to Android.

Lumia 521 for 3 years...Best phone I ever owned! (at the time anyway)

Only counting smartphones and daily drivers, I had to look back at release dates to figure it out. The longest was a tie between my Blackberry Torch 9800 and Blackberry Z10, at around 2.5 years each. I still have them and both are still functional. Looking at getting the battery changed on my OG Pixel so I can push it a few more years. It's been my favourite phone since my old Blackberry Bold 9000 (which I also still have and is functional).

I wish someone would come out with a truly waterproof phone that you can swap the battery on. The last one I'm aware of was the S5 Active, but it wasn't truly waterproof. Trust me... Most phones seem to start having performance issues the same time the battery starts to rapidly decline. My S3 and S5A both ran like crap after a year. Replaced their batteries, and they were like brand new. But, if you could replace batteries on your own still, they couldn't con you into buying a new phone as often.

I change every 2 years +- Never spend more than $250! Currently using a chinese phone about 2 1/2 years, $120, 5023:12 without a reboot and counting! ;D

My last phone was probably the longest. I had My S8+ for just under 3 years. It was a great phone but the battery life started to suffer.

SGS2 -> SGS5 -> SGS7 (unlocked )-> Note 9 (unlocked)...
I average 2.5 yrs ish so far. I would be far more inclined to hold on to them longer as daily device with better, longer software support. I would replace batteries as needed to facilitate such.
That said, the S2 died. So I had to replace it. The S5 is still going, albeit with a replacement battery, as a TV Remote / Chromecast device (miss the IR blaster). The S7 is also set up to manage the Chromecast in another room.
My wife had the original Moto G followed by the G3 when she dropped the first one and it didn't survive the fall. That lasted her until we recently put her in the Moto G7. The G3 was a huge disappointment when Lenovo just abandoned it and it stopped receiving updates all together. But it continues to function as well as yet another room's Chromecast device.

Probably my Pixel 2XL which I kept just over 2 years. It is now my son's. Was trying to make a list of phones I've owned and I stopped at 10. 😄

My Samsung galaxy Note4 is coming up to 6 years old, bought it ooctober 2014 best phone I ever had and I still use it regularly.

2014 Moto X on Android 6 marshmallow. Still runs like a champ but like most folks on here with older phones battery starting to get shot so have to carry a portable charger everywhere. Having said that it's only 2300ma and was slated for its battery life when released but I honestly have only started having problems getting through the day on the last 6 months so I do wonder when reading reviews that say phones are rubbish unless they have a 4000+ma battery! Do modern phones really use so much more battery than those 3-4 years ago? I would be tempted by the new Moto G8 power but can't live without NFC now I use Google pay. Stupid decision and a deal-breaker by lenovorola to exclude it this year when the G7 had it??? UK user sorry America don't know why they gimp some phones in different areas especially USA where I would imagine many people use Google pay.

I'm using LG G2 since December 2013. Not long after the initial launch. This time my handset is using the latest Android OS. Android 10 from Lineage OS (version 17.1). As for the casing is still original. Meanwhile for the battery already had two replacements (original) and for the screen has one replacement (OEM). Overall this handset still working very well and buttery smooth. Especially for the OS custom ROM and it's OEM screen. It's a pretty damn good phone I've ever had.

8 months with a Galaxy Note 4.

The longest I've learned a phone for is 1 yeah and 4 months and that was my iPhone 5s more than 5 years ago and my Nokia 8.1 is coming up to a year on May 20 and the secondary longest I've had a photo for was my old Chinese Oukitel U15 Pro for 9 months and I've had my OnePlus 7T for nearly 7 months now.

I average about every 6 months or so usually buying and selling from swappa to somewhat break even.

I bought my present Samsung Galaxy Note 8 as a preorder. I am considering the Samsung Galaxy S20 Ultra, but the version with 512GB of internal storage is sold out. Now, I might wait for the new Note, or maybe the S21 Ultra.

My present phone a LG V35, just been a year.

Lumia 520, for 2 years. None of the other phones I had lasted that long.

Wife and I have the Galaxy S7. We pre-ordered them and they're still doing great. Only problem I think of in regards to upgrading is finding a phone that isn't massive. My work phone is the S8, and it's just too big. Not sure what we'll get next.

Pixel 2 XL, which I used for about 18 months. I usually flip phones every 6-9 months. I have a S20+ now, but I may swap for OP 8/Pro.