What to do with your non-Pixel phone when the Android Pie beta ends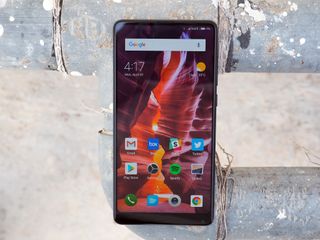 Testing a preview of Android Pie can be a fun thing to do, even if you aren't a developer who needs to get up to speed on the changes. It's totally beta software and clearly not ready for prime time, but it's also not as broken as early preview builds have been in the past and some people are using it for their go-to phone. Starting this year it got even cooler as we saw other Android partners get into the beta program with their phones. Having a beta of Android P on your phone from Sony, Xiaomi, Nokia, Oppo, Vivo, OnePlus or Essential can be as easy as unlocking the bootloader and flashing an image.
More: The Android Pie Beta includes phones from 7 manufacturers in addition to Pixels
While that's not an insurmountable task, it's clearly not as easy as tapping a web link and enrolling your Pixel phone through Google's Android Beta website. And it means that getting back to stable software, whether you need to do so before the beta is finished testing or once it goes gold, isn't going to be as easy, either.
If you're interested in getting on the Android Pie beta, we have a comprehensive guide for the Pixel series, Nokia 7 Plus, and OnePlus 6.
Who makes the software matters
It all comes down to what exactly Android is. It's not a product that Google makes and sells as a package that companies like OnePlus or Xiaomi can just give you to install like Windows on a disk from HP. When you install the Android Pie beta on your OnePlus 6, for example, it's a package built by OnePlus and is different than a package built by Google for the Pixel 2 or by Nokia for the 7 Plus. That means that while these companies are working with Google to get their phones into the Android Pie beta program, they are still each responsible for updating their own phones.
More: Google makes two different versions of Android and they're both equally important
If your phone isn't from Google you'll have to manually flash the beta software and manually flash the final version of Android Pie. This isn't an issue for a lot of folks, and if you joined the beta program in the first place you knew you had to install the software yourself. There could be one problem though — it's very possible you'll need to erase and reset the software during the transition from Android Pie beta to Android Pie final.
The further away from "stock" Android your phone is the more likely this becomes. The current Android Pie beta for the Xiaomi Mi Mix 2S, for example, looks more like the software on the Pixel 2 than it does on what was shipped with the phone. When Xiaomi builds their Android Pie, it will have a slew of changes that they feel add value to their product over the bare Android code. Changes often make old data unusable and if that's the case you'll need to factory reset your phone during the installation.
We've asked the manufacturers about this and since this is early in the life of the Android Pie beta we don't have many details. Once the final version becomes available for your phone there will be full instructions and any relevant information provided by each company.
Going back to something stable
If you decide to stop being part of the beta testing and want to go back to the software that shipped with your phone, you'll definitely need to factory reset. Android versions are rarely backwards compatible and moving back from Pie to any other current version is no exception.
More: Android Pie issue tracker: The biggest bugs and problems
This will require a manual installation using the same process as installing the beta originally did. Be sure to read and follow the directions from the company that made your phone very carefully. And never be afraid to contact support! Technically this is unsupported beta software, but the engineers who built and designed your phone will want to know what types of problems users see in the transition to the beta as well as problems encountered going back. All of these companies want you to be happy using their products and keep you as a customer.
We were warned
We had some internal discussion about all of this. That's what we do here because we don't just write about Android — we're enthusiasts as well. Every manufacturer involved in the Android Pie beta has a responsibility to provide everything you need to install and use it, as well as everything needed to go back to factory software. Problems or bugs that make this more difficult must be addressed by the individual company right away.
But we shoulder a bit of responsibility, too. Be sure to read all the warnings about using the Android Pie beta, and be ready for the things you're warned about to happen to you. You definitely need to be aware of what you're getting into here.
In the end, the people most likely to participate in any Android Pie beta are well aware of the risks and have a general idea about manual installation of Android. Factory resetting your phone sucks, but it's also a big part of testing new versions and has always been. Be sure to backup everything you can and keep your backups current just in case you need them.
Jerry is an amateur woodworker and struggling shade tree mechanic. There's nothing he can't take apart, but many things he can't reassemble. You'll find him writing and speaking his loud opinion on Android Central and occasionally on Twitter.
I would only consider running P on a Pixel if the phone was my daily driver.
Even then some apps I need won't work. Good luck to the beta testers, I'm quite happy to wait.
Android 6 was fine, and I've not really been bothered since.

I installed Android P on my Pixel Xl 2. I really liked where they are headed. It took me days to realize that I was not getting notified of all my phone calls, and that visual voicemail was not comptible yet. I checked on the Android P board and both issues had already been reported. Rolling back on the Pixel was easy. I un-enrolled the phone from the Beta on the website and clicked on software update and it re-installed 8.1.

Factory resetting to roll back is kind of lame, dissuaded me from testing.

I'd normally jump all over the chance to test the new version of Android but I tend to switch phones twice a year. Too much hassle to flash software and restore to factory firmware.

Nope. Waiting for the final version.

1st Android, being PXL2 and some bugs but have to say very happy. 10 years on iphone and this is the buggy beta huh? When youre in the apple kingdom you dont see the forest from the trees.
Android Central Newsletter
Get the best of Android Central in in your inbox, every day!
Thank you for signing up to Android Central. You will receive a verification email shortly.
There was a problem. Please refresh the page and try again.