Which countries support Google Home?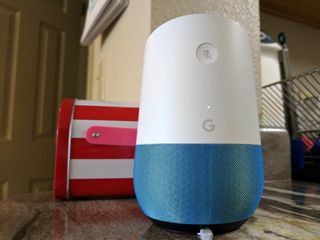 Google Home has been helping out Americans with scheduling, playing music, and bringing their connected home together since November of 2016. While this accessory started out in the States, it's been slowly rolling out across the world. The United Kingdom and Canada are the two newest additions, but there are definitely more to come.
We've got the details for you here!
Countries where Google Home is currently available
Google Home released back in November of 2016 as Google's approach to a connected home. It was initially only available in the United States, before rolling out to the United Kingdom in April 2017, and then adding Canada in June. Over the rest of summer 2017 we also saw several more countries added that can use it! Here are the countries in which it is officially sold:
United States
United Kingdom
France
Australia
Germany
Japan
Questions?
Do you still have questions about whether Google Home will work in your country? Are you bummed your region doesn't have a release date yet? Let us know about it in the comments below!
See at Google (opens in new tab)
Jen is a staff writer who spends her time researching the products you didn't know you needed. She's also a fantasy novelist and has a serious Civ VI addiction. You can follow her on Twitter.
My region (Italy) doesn't have a release date yet... :-(

just do what I did.
I imported one from USA to Denmark, and it's working just fine :)

How fine is fine, though? The English version of assistant has enough trouble with English accents. I would imaging an American home wouldn't do brilliantly with Danish, or Italian, ones.

I haven't had any problems. Actually I'm amazed how well it does - I've even tried my worst mumbling english and it still got it right

Fine is perfectly fine. Haven't had any troubles with mine (also imported to Denmark). It even works with multiple accounts.

Same here - imported from USA to Denmark.

Hardly an impressive list.

It was an interesting notion when I heard it had come to Canada, but I've since heard it lacks recent features from the US version, and this is due to version lag. Apparently they need to keep playing catch-up with the French version and this keeps it behind. Until this goes away there's no chance I'm going to have a crippled version of software on something that lives and breathes on feature updates.

Why not use the English version them? I suspect it will have the latest features (more or less).
That is how we all use GHome outside the US :)

Purchased one in South Africa.
It's awesome! Picks up my South African accent from a distance.
I have already connected it to my non-smart house alarm, (using iftt and webhook with custom api) , kodi, my garage door,
Wish it had reminders already tho...

I will admit I wasn't going to get one, didn't see the point or need. But when I was browsing Best buy bored, I grabbed one on a whim and honestly, I love this little toy. It surprised me how useful it is. Don't regret it.

Bought in Canada, i have my account set to us english, we set up multi user and all works great. Answers are local, not sure what i am missing by not setting to canada english

Other than casting music around to chromecast receivers, giving the time and weather forecast, and answering a few silly questions, this device doesn't have much use, so you're not missing much if your country doesn't have it.
Android Central Newsletter
Thank you for signing up to Android Central. You will receive a verification email shortly.
There was a problem. Please refresh the page and try again.