Watch Coachella's livestream this weekend on your Android-powered Google TV, tablet or smartphone!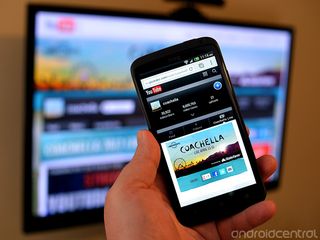 We can't all be at Coachella this weekend, which sucks. Hard. But that doesn't mean we're going to miss out on all the incredible music. Youtube again will be streaming more than 60 acts, and that's where Android comes in. Probably the best way to watch is going to be from Google TV on a big screen. But because we're talking Youtube, we'll also be able to watch on our smartphones. Or on our Android tablets. Or, we suppose, on a laptop.
It all starts this afternoon at 3:50 p.m. PDT (that's 6:50 p.m. on the east cost). Steer yourself over to the Coachella Youtube Channel for all the music. You're not going to want to miss this. Check out the trailer video after the break.
More: Youtube blog
Good news, it worth to pay attention to it

Why, what events that have any relevance to things that really matter in the world will take place there?

WoW.............Mazzy Star!

Dreams Do Come True ... tonight ... Refused will play :D

Are there going to be 5 streams at once? Or are they just going to stream the Coachella Stage? I only want to watch the Sahara Stage.
Android Central Newsletter
Thank you for signing up to Android Central. You will receive a verification email shortly.
There was a problem. Please refresh the page and try again.