Vector 8: Sascha Segan on the fastest mobile networks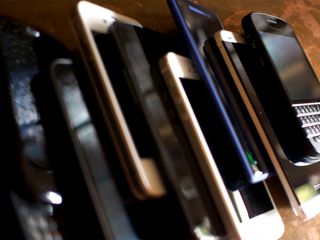 Vector is Mobile Nation's newest show. It takes the most important topics in technology today, focuses on them from interesting angles, and then discusses the hell out of them. On this episode Sascha Segan, lead mobile analyst at PC Magazine, talks to Rene about the evolution of data connections, the annual Fastest Mobile Networks survey, the triumphs and tragedies of modern carriers, and why we can't always have nice phones.
Show notes
Talk Mobile 2013: Carriers
Guests
Hosts
Feedback
Yell at us via the Twitter accounts above (or the same names on ADN). Loudly.
Rene Ritchie has been covering the personal technology industry for almost a decade. Editorial Director at Mobile Nations, analyst at iMore, video and podcast host, you can follow him @reneritchie on [Snapchat](https://www.snapchat.com/add/reneritchie), [Instagram](https://instagram.com/reneritchie), or [Twitter](https://twitter.com/reneritchie).
Just listened to this and it was very interesting. Question though, is it better to stay on a gsm network or does it really matter? I'm considering going back to Sprint since their network has greatly improved in my area. Posted via Android Central App

This was more of a discussion about the history of wireless and less about the actual testing of network speeds.

Awesome interview/ discussion Posted via Android Central App

Fastest & most reliable certainly won't be Verizon... Unfortunately for Verizon, my 4G issue thread on their support forums is not unique. Seems like their 4G rollout is far from complete in "saturated" 4G urban areas.
https://community.verizonwireless.com/thread/802217?start=0&tstart=0
Android Central Newsletter
Get the best of Android Central in in your inbox, every day!
Thank you for signing up to Android Central. You will receive a verification email shortly.
There was a problem. Please refresh the page and try again.