Using the Samsung Galaxy S4 with stock Android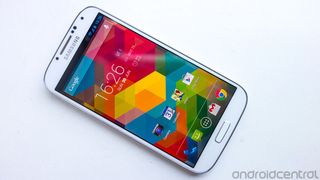 After two months with TouchWiz, what's it like to go 'stock' on Samsung's latest smartphone?
The running joke whenever we discuss the Google Play edition Galaxy S4 is that you can sum things up in just one sentence — it's the Galaxy S4, with stock Android. Really, if you understand the vanilla "Nexus" UI, as it exists on the Nexus 4, and you understand the Galaxy S4's hardware, as it exists on the Samsung version, then you already know everything you need to about this product. There are no real surprises lurking. What you see is what you get. It's the Galaxy S4, with stock Android.
I've been using the GS4 in some form or another since I reviewed the Sprint version in New York City in April. Back then the device had some serious software issues, not least of which was the persistent, maddening lag that plagued the Samsung UI. Since picking up the European version I've watched things improve with successive software updates, and Samsung's flavor of Android is now as speedy as I'd expect it to be — almost as fast as stock, in fact. So how does that compare to the vanilla, unblemished Google experience? Read on to find out.
But now we have the Google Play edition — a new software experience on familiar GS4 hardware. The phone's physical form hasn't changed at all, and for better or worse you've got high-end internals and a great-looking screen, wrapped in a shiny — arguably slimy — plastic chassis, along with a button setup that flies in the face of Google's Android design guidelines.
When you pick up stock Android on the GS4, you're using hardware and software that weren't designed for one another, and there are numerous places where this becomes clear to see. In some bundled apps the menu button, used extensively in TouchWiz, does absolutely nothing. There's nothing preloaded to take advantage of the top-mounted IR blaster, nor the humidity sensor, nor the ambient temperature sensor, nor the in-built pedometer, nor hover-touch. Out of the box, you've got a lot of dormant hardware, and because of that your feature set is that much smaller than on the Samsung version of the phone.
By the same token, vanilla Android works best with on-screen keys, and on the GS4 you lose out on the easy swipe-up action for Google Now, as well as a dedicated task-switching key. (Instead a less elegant long press or double-tap of the home key activates those features.) There's also very little use for the microSD slot. The Gallery app will see and display content on the storage card, as will Google Play Music and any other app that's properly configured. But the camera app has no way of saving to the SD card, nor is there any way to move apps there, like there is in the latest Samsung firmware.
In spite of this dissonance between hardware and software, the Galaxy S4 with stock Android might just be my new favorite phone. For me, the vanilla "Google experience" look is hard to beat, and the GS4's bright, punchy SuperAMOLED display makes the "Holo" UI look more vibrant than it ever did on the Nexus 4. It's also faster than the just about any Android phone out there, moreso now that the bone stock OS leaves it relatively unencumbered by background tasks. It's also refreshing to be able to use a vanilla Android device with a decent camera, even if the bundled camera app is somewhat diminished compared to Samsung's offering. LTE support is an important factor, too.
The balance between vanilla Android and the Galaxy S4's hardware is far from perfect, and it's easy to see the "Google Play edition" GS4 as a shotgun marriage of two very different design philosophies. But the end product is an enticing combination of beautiful, simple software on fast, modern hardware that's perhaps more coherent than the user experience offered by Samsung.
For the way I use smartphones, the feature set of stock Android is enough, and any gaps can be plugged through the Google Play Store. That is to say I'm not particularly missing any TouchWiz features. There's also the lure of "timely" updates, though as we've pointed out in the weeks since Google I/O, your definition of "timely" might not necessarily match with Google and Samsung's.
It's not quite a Nexus, and it doesn't benefit from the bewildering array of TouchWiz features, but Google's Galaxy S4 is a better fit for my needs than Samsung's. The same won't necessarily be true for the average consumer, but the Google Play edition phones aren't for normal people — after all, they cost $600-650 and are only available unsubsidized in one country. Instead, what Google and Samsung have here is a great phone for enthusiasts — people who'll naturally gravitate towards the Google Play Store, not their local carrier store, for their next phone purchase.
Get the Android Central Newsletter
Instant access to breaking news, the hottest reviews, great deals and helpful tips.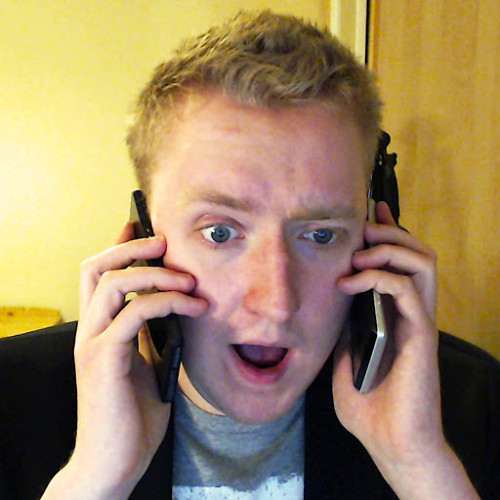 Alex was with Android Central for over a decade, producing written and video content for the site, and served as global Executive Editor from 2016 to 2022.