New report highlights cause of global chip shortage, no relief in sight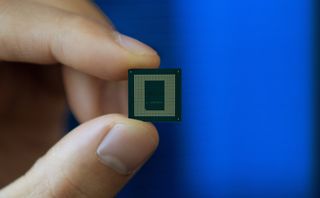 (Image credit: Qualcomm)
What you need to know
Since the start of the pandemic, multiple industries have been struggling to meet demand due to the ongoing semiconductor shortage.
The U.S. Department of Commerce has released the results of its investigation on the supply chain issues.
Companies point to multiple factors, one of which is the lack of wafer production capacity.
Supply chain issues are expected to continue through 2022 while solutions are being drawn out.
Anyone following the tech industry for the past couple of years should be aware that a supply chain problem has affected semiconductor production, which has a trickling effect on many industries. The U.S. Department of Commerce has looked into the reason behind these issues and has just released its findings.
The Request for Information (RFI) was launched in September and published on Tuesday, highlighting the "perfect storm" of factors that led to the supply issues. Among them was the rise in demand for products like electric cars as well as 5G, which is found in more of the best Android phones today than in 2019. This resulted in a significant shift that the industry was unprepared for, particularly amid the global pandemic.
Semiconductor producers and companies affected by the shortage responded to the RFI, providing the U.S. Department of Commerce with the following reasons behind the shortage:
Median demand for chips highlighted by buyers was as much as 17% higher in 2021 than 2019, and buyers aren't seeing commensurate increases in the supply they receive. This is a major supply and demand mismatch.
The median inventory of semiconductor products highlighted by buyers has fallen from 40 days in 2019 to less than 5 days in 2021 (see Figure 2). These inventories are even smaller in key industries.
The primary bottleneck across the board appears to be wafer production capacity, which requires a longer-term solution.
From the responses, it's clear that demand plays a big part, but the report also highlights wafer production capacity as the main reason behind the shortage.
Several solutions have been put in place since early 2021 to help mitigate the effects of the shortage. Semiconductor companies have operated at higher capacities, increased investments, and have formed new partnerships. For example, Qualcomm highlighted in 2021 how it has expanded its partnerships to ensure it can meet increased demand for its 5G chips.
Samsung also announced plans to build a $17 billion semiconductor plant (opens in new tab) in Texas, although it won't be operational until late 2024 at the earliest.
That said, the report notes that despite the changes, "respondents did not see the problem going away in the next six months."
You can read the full report from the U.S. Department of Commerce to get a better idea of the scope of the problem and how it's being addressed, including the proposed $52 billion investment in semiconductor production as part of the U.S. Innovation and Competition Act.
Derrek is a long-time Nokia and LG fanboy who loves astronomy, videography, and sci-fi movies. When he's not working, he's most likely working out or smoldering at the camera.
Basically, "lean manufacturing" is to blame for lack of an ability to ramp up production, and a lack of inventory on hand at suppliers. Executives have been pushing this for years, to improve their margins to appease shareholders. I've seen it firsthand, and have been dealing with the repercussions of it. Short supply and short staff has been pushed further and further. Then when you can't ramp up, "Why are lead times so bad, and on time delivery so low?" they ask. Well, gee, maybe because you laid people off when we were already busy? Old management left a buffer. New management destroys the buffer, then complains. That's the root of it. Greed.
Android Central Newsletter
Thank you for signing up to Android Central. You will receive a verification email shortly.
There was a problem. Please refresh the page and try again.