Unity and Intel bring support for x86 to Android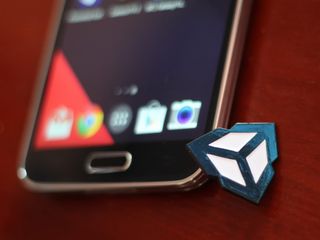 Unity is a great platform for game developers to build awesome 2D and 3D games for Android, and today Intel has announced that they and Unity are getting together to bring support to x86 devices. According to today's press release "both graphics and CPU performance improvements and features, will be seamlessly integrated into future releases of the Unity 4 and Unity 5 product lines."
This is big news, as better support for the CPU and Intel graphics means better apps for Intel-powered Android devices. I have a feeling we'll be seeing plenty more of those, and Intel will become a bigger force once Android extends into the 64-bit space. The full text of the press release follows.
More: Intel
Intel and Unity Collaborate to Extend Android Support across Intel-based Devices
SANTA CLARA, Calif. and SEATTLE, Aug. 20, 2014 – Intel Corporation and Unity Technologies today announced a strategic collaboration to advance the development of Android*-based applications on Intel® architecture. The agreement accelerates Intel's mobility push as millions of developers using the Unity development platform can now bring native Android games and other apps to Intel-based mobile devices. Unity adds support for Android across all of Intel's current and future processors including both the Intel® Core™ and Intel® Atom™ families.
Unity will ensure Intel product enhancements, including both graphics and CPU performance improvements and features, will be seamlessly integrated into future releases of the Unity 4 and Unity 5 product lines. As Intel architecture continues to gain market segment share on mobile devices, these improvements will help ensure that the Unity developers' games run natively as well as look great and perform beautifully on Intel platforms.
In addition, developers using Unity can now easily add support for Intel architecture in their applications or produce native applications for Intel architecture only with minimal extra effort.
"We've set a goal to ship 40 million Intel-based tablets this year and expect more than 100 Android tablet designs on Intel in the market by the end of this year," said Doug Fisher, Intel corporate vice president and general manager of the Software and Services Group. "Our collaboration with Unity will give its nearly 3 million developers the necessary software tools and support to build amazing Android experiences on Intel architecture."
"Unity is used by half of all mobile game developers, and many of them have been asking for increased support for Intel-based devices running Android," said David Helgason, CEO, Unity Technologies. "We are proud to be working with Intel to ensure that Unity provides the smoothest and highest performing experience possible on Intel platforms."
"As a mobile gaming company, Kabam relies on the Unity game engine and the compelling performance and efficiency it provides us to publish our mobile games for players around the world, said Kent Wakeford, COO of Kabam. "We are very excited to bring Unity-authored content, such as our upcoming title, "Marvel Contest of Champions," to the rapidly growing installed base of Intel-powered Android devices."
More information on Unity's support on Intel is available at www.intel.com/software/unity and our blog.
About Unity
Unity Technologies is the creator of Unity, a flexible and high-performance end-to-end development platform to create rich interactive 3D and 2D experiences. Unity's powerful core engine and editor serve as the foundation for developers and designers to quickly build beautiful games or apps and easily bring them across multiple platforms: mobile devices, home entertainment systems, personal computers, and embedded systems.
At the heart of Unity's democratization initiatives you will find solutions and services for building games and audiences. The Unity Asset Store digital content marketplace supports developer efforts by providing time and money saving solutions to tough production, design, and art challenges. New integrated services such as Unity Cloud Build extend the platform for greater productivity in creating, testing and deploying while Unity Everyplay and Unity Ads help developers to connect with their audiences and acquire users through sharing of game replays on social network and offering a high quality advertising network.
Unity Technologies serves over 600,000 monthly active developers including large publishers, indie studios, students and hobbyists around the globe. For more information, visit: http://unity3d.com.
About Intel
Intel (NASDAQ: INTC) is a world leader in computing innovation. The company designs and builds the essential technologies that serve as the foundation for the world's computing devices. As a leader in corporate responsibility and sustainability, Intel also manufactures the world's first commercially available "conflict-free" microprocessors. Additional information about Intel is available at newsroom.intel.com and blogs.intel.com, and about Intel's conflict-free efforts at conflictfree.intel.com.
Jerry is an amateur woodworker and struggling shade tree mechanic. There's nothing he can't take apart, but many things he can't reassemble. You'll find him writing and speaking his loud opinion on Android Central and occasionally on Twitter.
what if they put an i7 in an android tab oh god AT&T Galaxy S III

Oh god yes Posted via the Android Central App

Haha sure, enjoy your $1,200 Android tablet. :-) Posted from my Nexus 5, behind seven proxies

And 5 minute battery life. :)

And the ability to fry an egg on it cause of how hot it gets! Delivered by the Nexus 5 or the mighty Surface Pro 3

Just throw a i3 in there. Should be fine and will give you at least 20 minutes battery life. Lol Posted via the Android Central App

Totally unnecessary I'm Android tablets, of course, but I'm pretty excited about i3 processors in Chromebooks. Posted from my Nexus 5, behind seven proxies

Same celeron and arm aren't really great on performance on Chromebooks and also until chrome os gets scaling right no other manufactured should attempt a 1080p display IMO Posted via Android Central App

I don't get Intel's relationship with Android. They claim to put so much effort into development and improvements, but we haven't seen any mainstream products with their chips inside. Are they actually going to blow our minds away with something crazy ?

I hope so. They sure are working hard on something. And doing a great job.

Motrola sold a Razr Android phone with Intel inside.
I would venture to say you will see Intel inside many more Lenovo products since Lenovo and Intel have a serious relationship.
See: http://www.intel.com/content/www/us/en/smartphones/smartphones.html
Most are GSM in the international market.

I actually got an email today from unity about a beta that offered support for this Posted from area 51 on my Sprint GS5

Now I have "Unity" by Rick James playing in my head (and soon from YouTube). I'd like to believe Rick's involved somehow

Good news all around. I don't have very much experience with Unity, but it is pretty awesome for game development.

Intel should bring something good to the game. Posted via Android Central App
Android Central Newsletter
Get the best of Android Central in in your inbox, every day!
Thank you for signing up to Android Central. You will receive a verification email shortly.
There was a problem. Please refresh the page and try again.