iPad Pro (2022) vs. Samsung Galaxy Tab S8 Ultra
Both the Apple iPad Pro (2022) and Samsung Galaxy Tab S8 Ultra are workhorse tablets that creatives will love, but which is best depends on a number of factors.
Apple fans tablet of choice
Anyone who lives within the Apple ecosystem will have their eyes on the Apple iPad Pro (2022), a step-up from other models that offers plenty of creative features, functions, and software. Like the others, it also seamlessly works among various Apple devices, making it a perfect addition to the setup, though it might have more than you need.
For
A perfect match for iOS users
Add accessories to use it like a computer
Plenty of creative features
Against
Expensive
Not for everyone
Keyboard and Apple Pencil are sold separately
Samsung Galaxy Tab S8 Ultra
For the Galaxy and beyond
You don't have to be a Samsung Galaxy device owner to enjoy the Samsung Galaxy Tab S8 Ultra. Creative professionals will love all the features and included software trials while it's just as great for business and productivity. It might, however, be more than some users require.
For
Sizeable screen
Add accessories to use it like a computer
Plenty of creative features
Samsung S Pen included
Against
Expensive
Some might find it too big
Might be more than you need
Keyboard is sold separately
iPad Pro (2022) vs. Samsung Galaxy Tab S8 Ultra: What they look like
Why you can trust Android Central Our expert reviewers spend hours testing and comparing products and services so you can choose the best for you. Find out more about how we test.
Both the iPad Pro (2022) vs. Samsung Galaxy Tab S8 Ultra are premium tablets made for creative professionals and those who will make use of all the goodies they provide. When it comes to looks, they share both similarities and differences.
The iPad Pro (2022) comes with either an 11-inch or 12.9-inch Liquid Retina XDR LED-backlit multi-touch display with a generous 2,388 x 1,668 resolution. It offers high contrast and a fingerprint-resistant and anti-reflective coating so you can use it comfortably in all types of scenarios, including indoors and out.
The tablet comes in Space Grey or silver and with 128, 256, 512GB, 1TB, or 2TB storage capacity. There's no option to expand beyond this, however, unless you use the cloud. This is the first iPad to use USB-C charging, a bonus for those who want to have it back up and running will a full battery quickly: it uses a 20W charger. There's also a Thunderbolt port for connecting an external display.
Weighing at under 1.5 lbs., you can use the iPad Pro (2022) in tablet mode or add the optional Magic Keyboard and Smart Keyboard Folio to transform it into a compact laptop. Use the next-gen Apple Pencil, meanwhile, for more creative tasks, like jotting down notes, sketching, drawing, and more. The Pencil, which is sold separately, offers a new hover experience so you can hold it as high as 12mm from the display and it will still trigger a response. This allows for very precise movements, perfect for artists.
Available in just one finish, Graphite, the Samsung Galaxy Tab S8 Ultra has a much larger 14-inch screen, which some might prefer. Though this means it's also less compact, rivaling a compact laptop more than a tablet. With that said, it's still only 1.6 lbs. so you aren't gaining much in weight. It's also surprisingly slightly thinner and shorter in length than the iPad Pro (2022).
The WQXGA+ Super AMOLED screen offers a 2,960 x 1,848 resolution, which is higher than that of the Apple iPad Pro (2022), so you might find it brighter and crisper. Indeed in his Galaxy Tabl S8 Ultra review, Android Central's Andrew Myrick describes the screen as "incredible to see." It also boasts an Armor Aluminum casing that protects the tablet against bumps and drops, making it an ultra-durable tablet.
You'll only get 128GB, 256GB, or 512GB built-in storage but the tablet does accept optional microSD memory cards for expanding storage up to 1TB. Keep this in mind when considering total cost if you think you'll need more than 256GB.
Like with the Apple iPad Pro (2022), you can connect the optional 2-in-1 Book Cover Keyboard to use it like a laptop (the trackpad isn't so easy to use when on your lap, however, Myrick found). You can also leverage Samsung DeX for a seamless second-screen experience. The cover has a kickstand that allows for positioning the tablet at different angles, whether you're on a Zoom call, watching a movie, or going over a spreadsheet.
The big difference here is that not only does the Samsung Galaxy Tab S8 Ultra work with the Samsung S Pen, but it also comes with one in the box. There's even a neat spot at the back of the tablet where you can store the ultra-low-latency Pen and charge it. Myrick found that the Pen rivals the Apple Pencil, describing the act of using it as being "as fluid as writing on a piece of paper with a gel pen."
iPad Pro (2022) vs. Samsung Galaxy Tab S8 Ultra: Let's break down the specs
Before getting into how these two devices function, let's look at how they compare in terms of specs.
Swipe to scroll horizontally
| Header Cell - Column 0 | iPad Pro (2022) | Samsung Galaxy Tab S8 Ultra |
| --- | --- | --- |
| Screen Size | 11-inch, 12.9-inch | 14.6-inch |
| Screen Type | Liquid Retina XDR LED | Super AMOLED |
| Screen Resolution | 2,388 x 1,668 | 2,960 x 1,848 |
| Processor | Apple M2 Chip | Snapdragon 8 Gen 1 |
| RAM | 8GB, 16GB | 8GB, 12GB, 16GB |
| Colors | Silver, Space Grey | Graphite |
| Operating System | iPadOS | Android OS |
| Battery Life | All-Day | Up to 14 Hours with Video (8 Hours Wi-Fi) |
| Storage | 128GB, 256GB, 1TB, 2TB | 128GB, 256GB, 512GB |
| Cameras | 12MP Wide, 10MP Ultra-Wide | 13MP, 6MP, 12MP, 12MP |
| 5G Support | Yes | Yes |
| Speakers | 4 Speakers | 4 Speakers |
| Works with Keyboard | Yes | Yes |
| Works with Stylus | Yes (Optional) | Yes (Included) |
| Connectivity | Thudnerbolt/USB 4, USB-C | USB-C 3.2 |
| Dimensions | 9.74 x 7.02 x 0.23 inches, 11.04 x 8.46 x 0.25 inches | 12.85 x 8.21 x 0.22 inches |
| Weight | 1.04 lbs., 1.51 lbs. | 1.6 lbs. |
These two tablets share a lot of similarities and specs are close in many respects. But they function much differently from one another thanks to the distinct operating systems and each will be best suited to a particular type of user.
iPad Pro (2022) vs. Samsung Galaxy Tab S8 Ultra: The nitty-gritty operations
When it comes down to it, what people want to know is how can you use these two tablets and what sets them apart. Both naturally include all the typical features you'd want in a tablet, including Wi-Fi and Bluetooth, access to various apps for everything from web surfing to watching videos, word processing, and more. But each has some additional distinct features.
The Apple iPad Pro (2022) will be able to keep up with all your most intensive tasks, including multi-tasking with numerous ones at the same time, for both work and play. You can sketch, edit photos and videos, handle word processing, stream high-def videos, and more.
It processes all this information fluidly thanks to an M2 chip that offers ultra-fast operation, quick response times, great graphics performance, and amazing efficiency. With the 5G option, you can connect to a cellular network provider when you aren't nearby a public or private Wi-Fi network, though this requires a separate 5G plan. If you want to download large files while on Wi-Fi, the iPad Pro (2022) does support Wi-Fi 6e for speedy operation.
Running iPadOS 16, you can enjoy premium features like Stage Manager to organize apps and windows for easier navigation. There are also features like Center Stage that you'll appreciate when video chatting with family members or in virtual meetings for work or school, keeping you front and center, even as you move around the room.
Use it as a computer leveraging the desktop-class apps. But you will have to invest in the Magic Keyboard and Folio Cover to get the full laptop experience. If you want to do things like take notes or sketch while in tablet mode, you'll also find value in getting the Apple Pencil, which is also a separate purchase. It offers, as noted, the new hover experience, which is already supported by numerous third-party apps. It also works with neat apps like Scribble for converting handwriting into text.
There are fun features with the Apple iPad Pro (2022) as well, including Live Text and Visual Look Up with photos and videos, as well as Freeform, a new app that allows you to collaborate with others on a flexible canvas.
There is the largest 2TB option for maximizing storage, though it will cost a pretty penny. Once you max that out, your only other option is Apple iCloud or another cloud-based service, which will add to the bottom line cost. Otherwise, you'd have to offload content to a separate drive or computer.
On the creative end, the Apple iPad Pro (2022) has tons of great features. You can take great photos and videos using the 12MP TrueDepth camera with ultra-wide, 12MP wide, and 10 MP ultra-wide cameras. Professionals will appreciate ProRes video for taking cinema-grade videos as well as Reference Mode (only available in the 12.9-inch model) which will ensure you get the most accurate color reproduction when working with photos and videos, which are easy to edit on the tablet.
Of course, the Apple iPad Pro (2022) works seamlessly within the Apple ecosystem so you can collaborate and sync information across devices like an Apple iPhone, Apple Watch, Apple TV, and more.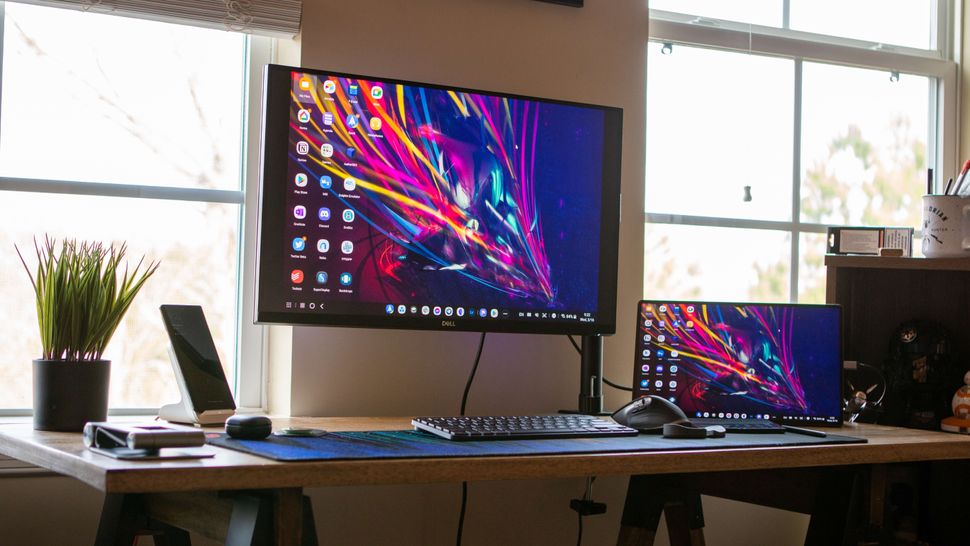 The Samsung Galaxy Tab S8 Ultra runs on a Snapdragon 8 Gen 1 octa-core processor, making it snappy and quick as well. There's a 5G option with an optional cellular plan or you can stick with Wi-Fi and Bluetooth.
Running Android OS 12 (up to Android 13), it also has One UI 4.1 that makes it easy to access apps across all compatible Samsung Galaxy phones and tablets. There are lots of cool creative features as well. With Samsung Notes, for example, you can jot down ideas and drawings and turn handwriting into text. The tablet comes with a six-month trial to Clip Studio Paint, which you can use for drawing with a natural brush feel, choosing among various brush options. With the S Pen, which is included, you can use LumaFusion to edit videos and other cinematic projects.
With dual front cameras including ultra-wide and wide at 13MP and 6MP, respectively along with dual 12MP selfie cameras, you'll get great videos and photos. Auto Framing keeps you in focus when you are in the middle of a video call while the Dual Front Camera automatically zooms out to include new friends in a call once they start speaking. This also works when shooting dance videos, recording, and automatically zooming in to keep the focus on you while giving step-by-step instructions, a must-have feature for TikTokers.
Use Google Duo to chat with up to 31 friends, enjoying features like the three-mic noise reduction technology. You can also collaborate using Jamboard, Google's interactive whiteboard. Use the multi-window option to divide the screen as needed when completing any tasks. Thanks to the extra screen real estate, Myrick was blown away by how comfortably he could work with side-by-side windows.
For entertainment, the Samsung Galaxy Tab S8 Ultra comes with a four-month trial to YouTube Premium. With Auto Switch, you can automatically pair and switch audio to compatible Galaxy Buds true wireless earbuds. Smart Switch, meanwhile, makes it simple to transfer data over from an old tablet. You can game with it, too. Just keep in mind that since this is a tablet running tablet apps, some don't make the best use of the laptop-like large 14-inch screen.
iPad Pro (2022) vs. Samsung Galaxy Tab S8 Ultra: Which should you buy?
The decision really comes down to what ecosystem you live in and what specific model you want. The Apple iPad Pro (2022) is a no-brainer option of the two if you own an Apple iPhone and other iOS devices. However, this isn't to say this is the best iPad model for you. If you wouldn't make use of all the creative features, you might be better off opting for a step-down iPad model.
When it comes to the Samsung Galaxy Tab Ultra S8, the same thing goes. If you're familiar with the Android ecosystem, especially if you own a Samsung Galaxy smartphone, this will be the better option of the two, more seamlessly fitting into your tech lifestyle. But there are other Samsung Galaxy Tab models that are more affordable and might better meet your needs if you aren't going to make use of all the creative features this one has to offer.
If you aren't tied to either ecosystem, both tablets are good options for productivity and professional creativity. If you work remotely often enough that you need a separate device but your needs aren't so great that you require an actual laptop, both these tablets are a nice alternative. However, in both cases, especially with all the added accessories (particularly with the Apple iPad Pro (2022)), you may end up spending just as much as you would for a traditional laptop for the entire productivity set-up.
The advantage here with both is the portability and the ability to use them as tablets first and laptops only if and when you want to do so. Both offer generous storage options but the price skyrockets when you consider the 2TB Apple iPad Pro (2022) or the 512GB Galaxy Tab S8 Ultra with a memory card. But consider that with the nominal price of memory cards these days, you can grab a few and swap as needed if you really require more storage for that tablet.
Bottom line: When deciding between the Apple iPad Pro (2022) vs. Samsung Galaxy Tab S8 Ultra, Apple users should go for the Apple iPad Pro (2022) or a more affordable model depending on their needs. Samsung users go for the Samsung Galaxy Tab S8 Ultra or a more affordable model depending on their needs. Creative types, work out the overall cost when factoring in all the accessories you want or might eventually need down the line to determine which model will
Both these tablets are workhorses, so if you're looking for something simple to use at home and on the go to watch movies, read the news, surf the web, edit the odd photo, video, or document, and even get some work done, you could probably make do with more affordable options among the best tablets.
If you are going to be handling serious photo and video editing, both will do a good job with features like ProRes Video and Reference mode with the Apple iPad Pro (2022) and LumaFusion with the Samsung Galaxy Tab S8 Ultra. With sketching, both will offer a tremendous experience but the Samsung Galaxy Tab S8 Ultra offers the benefit of the Samsung S Pen in the box.
Neither really makes sense unless you're seriously working with photos, videos, and other artistic and creative files, gaming, or multitasking the majority of the time and require all its processing power. Indeed, in his review, Myrick called the Samsung Galaxy Tab S8 Ultra "the best Android tablet that you shouldn't buy."
If you are looking for portability and premium functionality and you aren't dead-set on a tablet, consider one of the best Samsung laptops instead, many of which aren't as expensive. Or, look for another iPad model with step-down features you're willing to sacrifice for a lower price.
For creative types
Creative types might be able to justify the high price of the Apple iPad Pro (2022) for its many features for photo and video creation and editing, sketching, and more. But with a cost that rivals a laptop, the only value in grabbing it is for the portability factor and iPadOS features. Without the optional accessories, you won't be able to use it to its fullest capabilities.
Samsung Galaxy Tab S8 Ultra
Let your creative juices flow
The Samsung Galaxy Tab S8 Ultra is a workhorse of a tablet, but its primary focus is on creative applications, from photo and video capture and editing to sketching, gaming, and more. It's a good laptop replacement, but the main value is in the form factor and mobile OS, since its highest spec options rival decent laptops in price.
Get the Android Central Newsletter
Instant access to breaking news, the hottest reviews, great deals and helpful tips.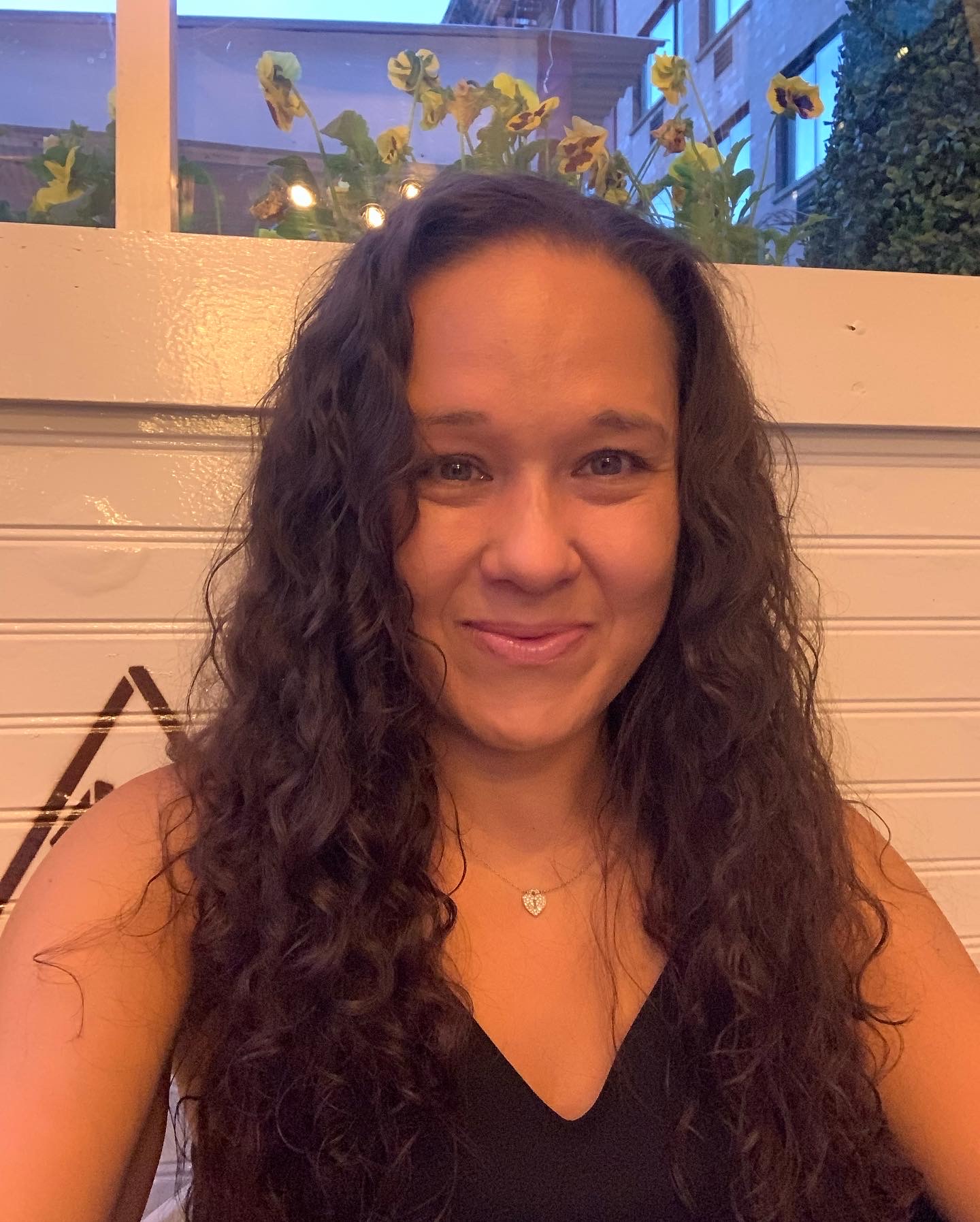 Christine Persaud has been writing about tech since long before the smartphone was even a "thing." When she isn't writing, she's working on her latest fitness program, binging a new TV series, tinkering with tech gadgets she's reviewing, or spending time with family and friends. A self-professed TV nerd, lover of red wine, and passionate home cook, she's immersed in tech in every facet of her life. Follow her at @christineTechCA.