OnePlus didn't alter the fundamentals too much with the Q2 Pro. The TV has a QLED panel and a polished design, but this time you get a larger 65-inch screen, HDMI 2.1 with variable refresh rate and Auto Low Latency Mode, and a 70W integrated soundbar. If you want a 65-inch gaming TV to connect to your PS5, this may just be the ideal option for you.
Pros
+

QLED panel has good picture quality

+

HDMI 2.1 with VRR and ALLM

+

4K at 120Hz makes it ideal for gaming

+

70W integrated soundbar is great

+

Useful software extras like Bluetooth Stereo
Cons
-

Limited to India

-

Not as good value as rivals
Why you can trust Android Central Our expert reviewers spend hours testing and comparing products and services so you can choose the best for you. Find out more about how we test.
I didn't care much for the design of the OnePlus TV Q1 Pro when it launched in 2019, and I called out the manufacturer for the excessive use of chrome and the wobbly stand. My worries about the stability of the base or the slide-out soundbar proved unfounded, and the Q1 Pro turned out to be terrific in daily use; in fact, I used it as the primary living room TV for the better part of two years.
So when OnePlus said that it was launching a successor to the Q1 series after a three-year hiatus, I was immediately interested. While the company continued to release TVs over the last three years, they've been focused on the entry-level Y and mid-range U series, and we didn't get a follow-up to the Q1 Pro. Until now.
The OnePlus TV 65 Q2 Pro builds on the strengths of its predecessor, offering a QLED panel with Dolby Vision. But as the name suggests, it comes with a larger 65-inch screen, there's a new design, and you get HDMI 2.1 ports. The slide-out soundbar has made way for a fixed option, but on the plus side, you now get a 70W integrated soundbar that's tuned by Dynaudio.
Like the rest of the manufacturer's TV efforts, the Q2 Pro is limited to India, and won't be launching in other regions. So if you're interested in a new TV and are eyeing a 65-inch model, here's what you need to know about the Q2 Pro.
OnePlus TV 65 Q2 Pro: Availability
OnePlus unveiled the TV 65 Q2 Pro at a launch event in New Delhi on February 7, 2023, and the TV is set to go on sale in India starting March 10. The TV is sold in a single variant with a 65-inch screen, and retails in the country for ₹99,999 ($1,208). You can pick up the TV at OnePlus's website, Amazon, and Reliance Digital stores.
You get a standard one-year warranty on the TV, with an additional year for the panel.
OnePlus TV 65 Q2 Pro: Design
OnePlus changed the design language with the Q2 Pro, and the result is that the TV looks more refined. The large Horizon Soundbar is affixed to the bottom bar and doesn't slide out, but that's fine — the brushed metal finish design gives it a lot of elegance.
The TV has thin bezels on all sides, and the base that's included in the box is decent enough. As for the lack of a slide-out soundbar, OnePlus said it wanted to deliver the best possible sound, and by going with a fixed option, it was able to maximize storage and offer larger drivers.
Overall, I like the look of the Q2 Pro. It doesn't have quite the same character as the Q1 Pro, but it definitely feels like a more polished design.
OnePlus TV 65 Q2 Pro: Hardware and ports
The Q2 Pro is powered by MediaTek's MT9617 platform, and it has four Cortex A73 cores along with the Mali G52. You also get 3GB of RAM and 32GB of storage, and having used a lot of Android TVs over the years, I believe that the interface needs at least 3GB of RAM to deliver lag-free navigation, so I'm glad to see that the Q2 Pro ticks all the right boxes in this area.
You get three HDMI ports at the back, and while most manufacturers have played fast and loose with HDMI 2.1 branding — looking at you, Xiaomi — you get full-fledged HDMI 2.1 ports here with VRR, ALLM, and full 48Gbit bandwidth. What this basically means is that the Q2 Pro delivers 4K at 120Hz without any issues, making it a great choice for use with the PS5. HDMI 2.1 is available on HDMI 2 and HDMI 3 ports, with the first reserved for eARC.
Image 1 of 3
On the connectivity side of things, you'll find Wi-Fi ac, Bluetooth 5.0, Ethernet port, and two USB 2.0 ports. I would have liked to see Wi-Fi 6 here, but Wi-Fi ac is still fine for the intended use case, and I didn't see any issues while streaming high bitrate 4K content over Wi-Fi.
OnePlus TV 65 Q2 Pro: Picture quality
OnePlus went with a 65-inch 4K QLED panel for the Q2 Pro, and it full-array local dimming with 120 dimming zones. It goes up to 500 nits in regular use and hits 1200 nits for HDR content, and includes Dolby Vision, HDR10+, and HLG. You get a 120Hz refresh rate with MEMC, and motion smoothing is enabled out of the box.
You get a lot of picture modes, and the built-in digital noise reduction affects image quality by being a bit too aggressive. The algorithms that control the contrast levels are also heavy-handed, and what I found best was to use the Movie mode, turn off these features, and disable motion smoothing — it's called Ultra smooth motion.
After switching off all the extraneous stuff, the Q2 Pro was able to deliver accurate colors, and it was a delight to use the TV for streaming Dolby Vision content on Netflix. I used a half-dozen QLED TVs following the Q1 Pro, and I like the tech quite a bit — it offers better brightness and colors than LED TVs, while being more affordable than OLEDs.
The Q2 Pro delivers good contrast levels and vibrant colors, and the full-array local dimming makes a difference in demanding scenes. I watched a lot of football on the TV, along with the likes of Our Planet and Night on Earth, and older TV shows in standard definition.
The Q2 Pro does an outstanding job with Dolby Vision content in particular, and it is just as reliable when streaming SDR content, offering good color vibrancy and minimal blooming.
The TV holds up incredibly well for gaming as well thanks to the HDMI 2.1 ports and the ability to hit 4K at 120Hz, and there are zero issues in this area. The screen size along with connectivity and the QLED panel makes it a good overall choice if you're in the market for a TV to use with your PS5.
On the whole, OnePlus got a lot right with the Q2 Pro. I asked the company why it didn't go with OLED with this generation, and was told that it received a lot of positive feedback over the QLED panel on the Q1 Pro, so it decided to use the same tech this time around.
Furthermore, going with an OLED panel would have increased the cost of the TV by a sizeable margin, and OnePlus wanted to launch the TV at the ₹1,00,000 figure.
OnePlus TV 65 Q2 Pro: Sound
I never use a TV's built-in speakers as they're usually not worth the hassle, but the Q2 Pro offers a lot in this area thanks to its 70W integrated soundbar. There are two full-range drivers and one tweeter on each side, and the forward-facing design means you get a decent amount of sound. What makes the Q2 Pro stand out is that you get a 30W subwoofer built into the chassis (it's located at the back).
The onboard audio is more than serviceable for daily use; there's good definition for low-end frequencies, and the Dynaudio tuning lends itself well to TV shows and movies. I still think you should invest in a standalone soundbar with a subwoofer, but if you don't want to do that, you'll find a lot to like in the built-in soundbar.
Like the Q1 Pro, you can use the soundbar as a Bluetooth speaker in its own right. Dubbed Bluetooth Stereo, you can pair your phone with the TV and just use the soundbar for playing music, and it works very well.
OnePlus TV 65 Q2 Pro: Remote
I hated the remote on the Q1 Pro, so it's good to see that the Q2 Pro comes with a sensible remote. It's made out of plastic, but it has all the buttons I need, and is good to hold and use.
The one quibble I have with the remote is that the button for Google Assistant is next to the back button, and every time I wanted to go to the home screen, I inadvertently pressed the Assistant button instead of the home button, which is located below the back button. I think the layout should have been the other way around, but other than that, the remote is faultless.
OnePlus TV 65 Q2 Pro: Software
The Q2 Pro runs Google TV based on Android 11 out of the box, and you get all the usual streaming services installed out of the box. The list includes Netflix, Prime Video, YouTube, and Hotstar, along with full access to the Play Store.
I hate Google TV as much as I like Android TV, and I don't really understand Google's decision to cram the interface full of ads. It would make sense if it tailored these so-called recommendations based on my viewing habits, but it doesn't do that.
I haven't seen any Hindi or Telugu content on any of my Android TV devices over the last five years, but whenever I switched on the Q2 Pro, I got recommendations for random TV shows and movies in Hindi that I've never heard of and have zero interest in watching.
Essentially, Google TV is a gateway for full-screen ads, and as someone that has a Pi-hole routing all traffic to make sure no ads get through the home network, I find it increasingly infuriating. Look, I wouldn't be so irritated if Google actually recommended something I'd normally watch — British police procedurals — but in the two weeks I used the Q2 Pro, I only got ads for regional TV shows and movies.
Anyway, I intend to connect a Shield TV Pro to the TV and use that to stream media, and if you're similarly frustrated by Google TV, I suggest doing the same. For what it's worth, the interface itself is lag-free and fluid, and I didn't run into any issues when streaming content on the likes of Netflix or YouTube.
OnePlus has a few unique features on top of Google TV, like MultiCast 2.0, which lets you cast the screen of up to four mobile devices to the TV at the same time. I don't quite understand the need for this feature, but it is there should you need it. NFC Cast is also available, and it offers an easy way to mirror content from your phone to the TV.
You can also use your phone as a gamepad when playing a game on the TV, and you'll find a memo board feature that lets you leave family members a message directly on the TV. Again, I don't see the utility of such a feature, and it wasn't live in the build that came out of the box.
OnePlus TV 65 Q2 Pro: The competition
There's no shortage of QLED TVs right now in India, and if you're in the market for a 65-inch model, you should take a look at the Hisense 65U7H. The 65U7H also has a 65-inch panel and features HDMI 2.1 ports, and while the interface needs a lot of work, it gets a lot right in terms of the panel itself. Coming in at ₹64,999 ($785), it is much more affordable as well, and if you don't mind the lack of polish, it is a good alternative.
OnePlus TV 65 Q2 Pro: Should you buy it?
You should buy this if:
You want a 65-inch QLED TV with great picture quality
You need HDMI 2.1 with VRR and ALLM
You need detailed onboard sound
You shouldn't buy this if:
You need the best value on a QLED TV
OnePlus did all the right things with the Q2 Pro. The TV has an elegant design, delivers good picture quality, and is a great choice if you're in the market for a 65-inch TV for gaming. The quibbles with Google TV aren't limited to this TV alone, and when it comes to the basics, there really isn't much missing here.
The TV isn't quite as good a value considering you'll find similar panels for less, but when you factor in the rest of the features, it becomes that much more attractive.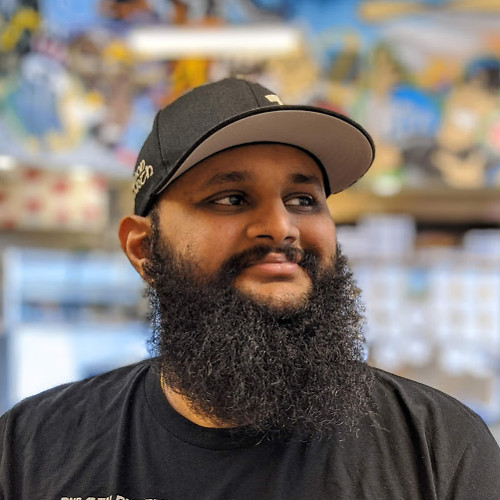 Harish Jonnalagadda is a Senior Editor overseeing Asia at Android Central. He leads the site's coverage of Chinese phone brands, contributing to reviews, features, and buying guides. He also writes about storage servers, audio products, and the semiconductor industry. Contact him on Twitter at @chunkynerd.