Sprint adds 1.3 million subscribers, loss of $310 million in income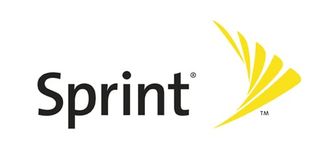 This is what you'd call a good/bad for Sprint. The Good: Sprint added nearly 1.3 million net subscribers in the third quarter. Most of those, however, were prepaid (485,000) or wholesale or affiliate (835,000) subscribers. Some 304,000 of the subscribers were of the postpaid variety.
And now the Bad: Operating income was at $208 million -- down some $301 million.
This comes, of course, along with the launch of the Samsung Conquer 4G, Motorola Photon 4G and the Samsung Galaxy S II Sprint Epic 4G Touch, plus the Samsung Transform Ultra on Boost Mobile, and the Motorola Triumph and LG Optimus Slider on Virgin Mobile.
The big question is what will happen now that Sprint has the iPhone. Certainly it can't hurt, right?
Android Central Newsletter
Get instant access to breaking news, the hottest reviews, great deals and helpful tips
ouch.. See ya next quarter I guess.. I have been using Sprint for a long time.. I don't know where they fudged up.

Their 4g fudged up with wimax. Now they had to make new amends with LTE. THEY HURRIED TOO FAST WITH WIMAX.

Exactly, they try so hard to always be first but it never seems to work out. They was the first to have 3G also...

They seem to make the right technical decision at the time, while ignoring the fact that the more widely-adopted standards will improve at a faster pace (despite the fact that they're not always first-to-market).

Sprint had no choice but to use WiMAX at the time. They had to use the spectrum or give it up. WiMAX was available, LTE was not.

Their LTE will utilize the penetrating lower frequency spectrum of the old Nextel iDen push-to-talk network. Until they can do that, all they had was the weak, higher frequency bands. I wonder if WiMAX was an experiment on their part, seeing if that's what they would eventually use for their stronger 4G network while simultaneously beating their competitors to offering that kind of speed. If WiMAX (only one ready at the time) ended up being the answer, this would represent a huge head start. Note, also, that WiMAX and LTE are relatively closely related technologies (coming from what I've read about the signaling tech), and switching over towers from one to the other should be little more than a firmware upgrade (confirmed by a family member who has worked at Nextel, Sprint, and ClearWire).

You missed the comma with the gsII. :P

No, sadly, it's correct.
"Samsung Galaxy S II Sprint Epic 4g Touch"
SGSIISE4GT for ?short?.
An Elegant phone, with a much less than elegant name.

That's the longest "short" name for a phone I've ever seen....lol

They f-ed up long before WiMax. Buying Nextel hurt them short term. Hopefully the spectrum will make it a win long term. Early WiMax is more of a push in my opinion. The gained a lot of customers because of it early one, but are losing a lot to Verizon now because of LTE. A smoother, quicker transition would have worked more in their favor

The Nextel debacle is Sprint's major problem. They are gaining CDMA customers but continue to lose Nextel. As far as 4G, that will continue to be a leapfrog game. Sprint was first with 4G and had to use WiMAX because LTE wasn't available at time. The FCC required Sprint to use the spectrum or give it up. Then VZW decides to go LTE, but they are really using pre-LTE. Sprint will be going to LTE Advanced and will then (in a way) leapfrog VZW, depending on when VZW go LTE-A.

When was the last quarter they actually made money? No wonder Sprint is worried about the t-mobile/AT&T merger.... If they continue to lose, I can see Verizon going after them...

Wow. Only Sprint & their inept management could find a way to gain subscribers but still lose money.

Sprint may not have the best network now, but they have the makings of having the best in 2013: 1) Network Vision program will re-cycle spectrum at 800Mhz to allow for better in-building penetration and coverage; they will add LTE at 1900Mhz for faster data speeds 2) LTE Advanced: at 800Mhz, which will boost data speeds, while having great coverage and in-building penetration 3) Clearwire LTE: even though it's at 2.5Ghz, it will have the best data speeds because it will use the widest swath of spectrum available for TDD-LTE If you put that together with seamless network hand-offs, Sprint should have an amazing network in 2013. The bad news is that you have to wait for the network and devices to be ready. Verizon's your best bet in the interim.

Hey Phil, You might want to check your numbers. Sprint was not "down" $301M, they reported a net LOSS of $301M, which is better than the net LOSS of $911M in the 3Q of 2010. ...the company reported operating income of $208 million, a net loss of $301 million and a diluted loss of $.10 per share for the quarter, which includes $261 million in equity losses of unconsolidated investments and other. This compares to an operating loss of $213 million, a net loss of $911 million and a diluted loss of $.30 per share, which included $284 million in equity losses of unconsolidated investments and other in the third quarter of 2010.

I just got the software update last night , for HTC EVO ,and some of my friends too ,for HTC. We all updated , and bad news ,the update cause YouTube to stop working (playing videos). Anybody esle with this problem.

I just updated and turned on YouTube on my EVO 4G. Videos came through without a hitch.

Once the iDen network is NO MORE....Sprint will start making money....easier to make money with 1 network rather than 2 and with 1 one that has less than 5 million users on it.

Once the iDen network is NO MORE....Sprint will start making money....easier to make money with 1 network rather than 2 and with 1 one that has less than 5 million users on it.

Yes, the iDen network will be no more, but it is been upgraded to the 3G EVDO.

Having the iPhone on Spring certainly DOES hurt. Have you tried data on Sprint since those idiots were let in the door? Probably every single one is streaming Pandora all day just because they can.

My data speeds are just fine. Guess it depends on your location.

SF Bay has not been too bad right now I am in a WiMax area so it has less affect on me right now

My data is fine too but I'm also in a 4G area so that might make a difference

And my speed has made a significant drop!!!

Clearly the problem was with the Galaxy S II name. "Samsung Galaxy S II Happiness Fun Time Epic Rectangle Almost 4G"

You forgot the "from Sprint together with Nextel but will hopefully drop iDen soon" part.

I want to love Sprint, I really do. But the 3G speeds are atrocious and WiMax is spotty and unreliable. I bought a Tmobile Sonic 4G hotspot and the HSPA + speeds are typically faster and more reliable than even WiMax in most areas I frequent, and I live in a WiMax market. I don't know if I can wait for Network Vision, i may have to jump ship. Unlimited is nice but it's pointless when I get dialup speeds and the influx of iPhone users is probably going to make it worse.

FCC will never let Verizon buy sprint but some one will how else could they jump into lte unless some big money was behind it they sure don't have any I think they will be one of the many companies gobbled up by Google in the next 5 years

If only this was the late 90s. Maybe Telefonica or NTT DoCoMo would have had the cash to buy Sprint. And my Lehman Brothers would have avised the merger.
Android Central Newsletter
Get instant access to breaking news, the hottest reviews, great deals and helpful tips
Thank you for signing up to Android Central. You will receive a verification email shortly.
There was a problem. Please refresh the page and try again.