The wait is over, Spotify finally launches in Canada!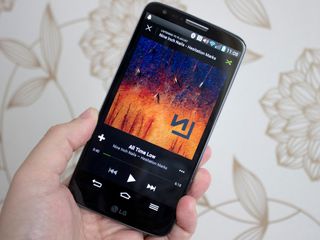 After providing access to those who were interested in testing things out back in July, Spotify has today announced the popular music streaming service is now available in Canada! The patient wait for Spotify to arrive is now over and music fans across the country are now able to sit back and chill out to those ol' classic playlists.
It's super easy to get started too. Simply download the app (available on most mobile platforms today) and create an account. It's possible to enjoy countless tracks on the free membership, so long as you're able to put up with advertisements. But if you'd rather opt for the premium upgrade, it's $10 CAD a month to gain access to unlimited music. Canada is the fifty-eighth member to join the Spotify family.
Spotify has also created a playlist to celebrate the launch.
Source: Spotify
Get the Android Central Newsletter
Instant access to breaking news, the hottest reviews, great deals and helpful tips.
Sorry spotify. A little late to the party. Google play music already has me at 7.99/month. Posted via Android Central App

Ya. I already have Google Music for $7.99/month and Spotify at $10.00 isn't worth it. I tried it and it killed my battery. Google isn't that great on battery life either unless you are listening to music offline but Spotify is worse. I also think Google Music radio is improving. It usually syncs in the mornings and automatically refreshes the songs so things don't get stale. I think the influence of Songza is coming through as I have found the selection of tracks has improved as well. The actual radio list of tracks is about twice as long as Spotify as well. I will say that Spotify launches songs quicker and their gapless actually works on my phone, unlike Google Music. They just took way too long as well.

What's the approx. number of disponible tracks on one versus the other?

To be honest, I've kinda ignored Spotify cause they weren't in Canada. What are the advantages/disadvantages of Spotify over Google Play Music?

Advantages of Spotify:
- more music
- better interface
- not an American company
- no google

Spotify is so much better than Google play music.. At least for me.. 1st more music, 2nd - beautiful interface. 3 radio is super cool. 4 Moods by the tame you want to listen. 5 follow your friends and artist. 6 I don't want to be stuck on Google's ecosystem.. :-))

Biggest thing for me is that you can use Spotify without a subscription to at least listen to music. Google Play does not allow that. So, for a cheapo like me, Spotify it is... I've been using it for a few weeks now and love it.

Was so hoping that it the heading was going to say "adds chromecast support" Posted via the Android Central App

Just use spoticast Posted via Android Central App

Love me some Spotify. Good for you Canadia.
The only thing GPM has going for it is the integration of your own library and the 7.99 monthly fee. But even then I still gladly pay for Spotify because its so much better. Radio, playlists, interface, way more music; there's just no comparison.