Sony's My Xperia Theft Protection reportedly breaking unlocked devices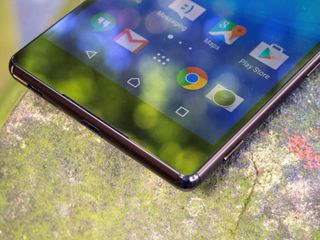 Sony's My Xperia Theft Protection (MXTP) feature, currently live on a number of the company's newer products, will apparently break bootloader-unlocked devices. For new devices that haven't been unlocked, enabling MXTP removes the ability to unlock the bootloader. The real problem presents itself when you enable the feature on a device where the bootloader is already unlocked.
From Sony's Unlock Bootloader site:
Currently, MXTP is available on the Xperia Z3+, Z4 Tablet, C4, and M4 Aqua. It's worth noting, however, that Sony doesn't officially allow these devices to have their bootloaders unlocked at the moment.
Source: Sony, via Xperia Blog
I don't get how people forgive Sony for purposely fucking over customers who choose to unlock their bootloaders. I just can't...

Because you are not supposed to unlock it? Just a thought. Actions have consequences Sent via carrier duck. They were out of pigeons

Sony actually provides a tool to unlock the Bootloader so I don't quite understand this comment. It would be one thing is a developer found a way to unlock the bootloader and you did it without Sony knowing. So for them to on one hand praise how they are developer friendly then to release a tool that basically bricks your phone for doing so doesn't quite make sense does it?

You, sir, beat me to the punch. :)

" It's worth noting, however, that Sony doesn't officially allow these devices to have their bootloaders unlocked at the moment."

It's your phone and if you aren't allowed to unlock it then that company sucks, which from the looks of it, Sony mobile isn't doing too well. I wonder why.... Hmmmm Posted via the Android Central App

Yep, agree, false information. It's against the law for any phone manufacturer to withhold information on how to unlock your phone, we have the right to choose which mobile network to use.
So if unlocking your phone is causing problems, Sony has to fix.

Or you know, they could just lock the feature if it detects that the bootloader is unlocked.

i could see a warning, but since the manufacturers don't want you to unlock your phone without their consent, this makes sense

...they don't want ME to unlock MY PHONE without THEIR CONSENT? Did Sony give these phones away?

Every manufacturer owns/supports the software on the phone. They do not want you to tamper with it since that could malfunction your device. Is it that hard to understand?

Not to mention in the US it is technically illegal unless given consent. Thanks Bush and the dcma Sent via carrier duck. They were out of pigeons

That was repealed a while back.....you don't need consent from anyone to unlock the boot loader.

@ no nexus is that your app name or against nexus?? My nexus 6 will kill any sony xperia out there xperia is the reason I'm a nexus user Posted via the Android Central App NEXUS 6

He's been running with that name for a really, REALLY long time now, ever since he joined AC for about 2 year ago, or longer. He mentioned that he doesn't like Nexus PHONES, because the experience was too barebones for him, but he does like Nexus TABLETS. That said, he did mention on the Nexus 5 review that the 5 was the closest he's ever been to liking a Nexus, but the camera didn't impress him.

He prefers Samsung anyways. Posted via the Android Central App

Ayy. He really liked his Note 3, and being a former user of that phone, I share the same view as him. It's so good, and it still is today. Posted from my "Jack Of All Trades" LG G4

Ummm.. Except DCMA was passed in 1998, when Clinton was president....

You might want to do some research on that. Unlocking boot loader isn't illegal. Posted via the Android Central App

What the manufacturer wants is of little consequence when using a feature is breaking devices. It would take little effort to not allow the app/service to run if the bootloader has been unlocked. That's just shoddy programming. Then again, other developers have a multitude of anti-theft solutions available that don't care if a phone has been unlocked.... Posted via the Android Central App

It is hard to understand this for devices with unlockable bootloaders... I think Sony screwed up this theft protection royally but it is almost funny that a bootloader unlock cause such an issue when competing solutions such as Cerberus and Android Device Manager operate perfectly well under those conditions. I have never used the theft protection of Sony before since stock ROM goes out within the hour after unpacking.;)

I don't feel sorry at all just pay the carrier fee and have it replaced in 24 hrs t mobile does get a grip idiots YOU LOOSE YOU SNOOZ Posted via the Android Central App NEXUS 6

For a OEM that likes to flaunt their developer practices, they don't half make it frustrating with their bootloader unlocking breaking everything.

i bought this phone 2 weeks back. yesterday i switched off my phone. after i switched on it i got struct with "Protected" interface.MXTP gave me the lockdown screen with the verify, wifi settings and emergency call options on it. So as I wanted to unlock my device i pressed the verify button and a log in screen for my google account appears. I use my google account on all kinds of different devices so I logged in. But here someting goes wrong.
When I typed in the username and password to verify it is my M4 it gave me a loading icon for 2 seconds and then it says "incorrect username and/or password" and my M4 stays locked. To double check if my password and username are correct i logged in to another adroid device and my laptop with no problems.even im able to loginto my xperia site on my laptop. I have already tried to factory reset with sony pc companion.. but even after that the problem stands. in sony's website on a post the said that " as this MXTP is combined with boot loader even after factory reset the problem will remain". :( So now I'm stuck with a brand new non working xperia M4 aqua.. very disappointing.

Send it toe i will make good use of it

Motorola does it right. If only others would learn. Posted via the Android Central App

any way to get rid off it??

https://www.youtube.com/channel/UCnoJf9FWFBhBUBeUtb6ymMw
this is what happening to my device
Android Central Newsletter
Get the best of Android Central in in your inbox, every day!
Thank you for signing up to Android Central. You will receive a verification email shortly.
There was a problem. Please refresh the page and try again.