Sony confirms Android 4.3 updates for Xperia T, TX, V and SP starting late Jan.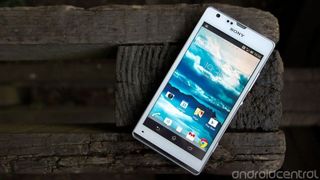 Three mid-range devices released Aug. 2012 make the jump from Android 4.1
Building on a rough launch window detailed in November last year, Sony has confirmed that the Xperia T, TX, V and SP will be getting Android 4.3 updates starting this month. That's a pretty big step for these mid-range or lower devices, which will all make the jump directly from Android 4.1 to 4.3. The Xperia T, TX and V were released back in August of 2012, and while the SP was released later it's still good to see each device move beyond the first iteration of Jelly Bean.
Sony says it is making final preparations on the updates, and will start pushing them out by the end of January to be completed by early February. Anyone out there holding onto one of these mid-range Sony phones? Keep an eye out for those update notifications.
We hear you re: JB 4.3 for #Xperia T, TX, V, SP - we're making final preps & will start rolling from end Jan / early FebWe hear you re: JB 4.3 for #Xperia T, TX, V, SP - we're making final preps & will start rolling from end Jan / early Feb— Sony Xperia News (@SonyMobileNews) January 16, 2014January 16, 2014
Andrew was an Executive Editor, U.S. at Android Central between 2012 and 2020.
Too bad that Sony doesn't directly update them to Android 4.4, that would give those phones a speed boost.

They are most probably going to be updated to 4.4 after the Z series as Sony's website suggests. Posted via Android Central App

The Bond phone wasnt mid-range phone by any means..

Didn't it come out around the same time as Galaxy S3? Well same year at least., and have comparable specs? It was their flagship for a while. Defiantly not mid range at launch. But it is mid range now. my daughter will be glad to see it get an update. Posted via Android Central App

Great job on Sony's part. It's going to be a bummer to likely see so many phones not jump to 4.4 when they will be fully capable of running it. Really makes you scratch your head at HTC and killing off their last flagship at 4.2.2. Posted via G2+

You're posting from a G2+. I'm assuming that's a LG G2.
You have a LG device and scratch your head at other manufacturers?
You see the irony in that?

You have sprint and you have a smartphone with them. Do you see the irony in that? Posted via Android Central App

Except I live in a great LTE coverage area. I'm on track to use 10 GB of LTE data this month.

Except that the G2 is gonna get 4.4 Posted via Android Central App

How about the Optimus G that came out same time as the HTC One X+? Or the G pro that came out later? He's scratching his head at a manufacturer who supported a phone till 4.2.2 while having a device from One whose flagship from that same time won't go beyond 4.1.

Lol very true My point is more than anything so many phones from a lot of mfg are going to get left behind early. When Google appears to have made strides to let older phones stay up to date longer. I understand there's just too many phones for them all to be updated. Plus it costs money for the mfg. There's little incentive for them to update beyond a year. Posted via G2 + Nova

Good job sony can't believe LG and HTC would kill flagships less than 2 years cough cough optimus g cough cough one x and one x+ so much for the tegra 3 Sent from my Nexus 7 2013 or iPhone 5

Good for Sony supporting older phones with a less old OS. Gives some folks an upgrade path and new features. Sent from my Nexus 5 running 4.4.2 ... you know what? Stupid to list what OS my phone is running as it gets updated so frequently. Lets just say I have a newer OS than your phone's official release ;)

We are still waiting. Posted via Android Central App

I bought my xperia Sp 5 days ago . Cant wait to use the 4.3 android software and i dont know why Sony keep us wait they said that they will launch it last week of january or early february but then it is now January 29 and there is no update . What is happening !?

I'm still waiting for the update on my xperia T.
Android Central Newsletter
Get the best of Android Central in in your inbox, every day!
Thank you for signing up to Android Central. You will receive a verification email shortly.
There was a problem. Please refresh the page and try again.