Some first-day Oculus Rift pre-orders won't ship until May or June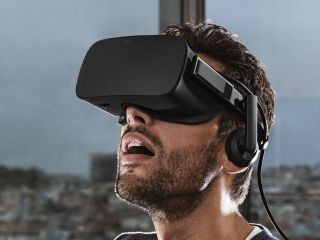 Pre-orders for the Oculus Rift virtual reality headset began in early January. However, some people who made the leap to purchase the device on that day are now being told their headset won't be shipped until May or even June.
Oculus hyped up the fact that the first pre-orders started shipping in late March, but later admitted that some customers would see delays, due to unexpected shortages on the components for the headset. Now, reports from customers on the Oculus Reddit thread (via The Verge) state that some Day 1 pre-orders have seen their ship days pushed back to as late as June.
Oculus offered free shipping for Rift pre-orders that were placed on or before April 1. Anyone who orders the Rift today will see an estimated ship date of August for the headset. There's no word yet if these component delays will also affect pre-orders of Oculus Rift PC bundles, which began in mid-February.
Update: Oculus has provided a statement on the shipping delays:
Lol Posted from my Nexus 6/Nexus 7 2013/Surface Pro 3

Pathetic. The rift launch has been a complete disaster. Posted via the Android Central App

Let the early adopters have at it I say. Posted from my Nexus 6/Nexus 7 2013/Surface Pro 3

We like your money so as a courtesy we will take it now, but we can't ship your product until May. Maybe June. With our free shipping you might get your Oculus by Christmas. Thank you for your purchase.

This really sucks for people (me) that bought a Rift computer bundle. It appears they won't be shipping the computer separately. So, now I'm having to wait for my computer too. So, the Rift delays are hijacking my $1000 computer too, which obviously won't just be used for VR.

This is really not good news for both Oculus and the people that ordered one. I didn't order a Rift and more inclined to get a Vive, but it would suck to wait that long to get the new toy.

I'll order one when I can place the order and get it delivered a few days later. Until then I'll pass. Posted via the Android Central App

I agree.when I can walk into a store and purchase one or order one online and have it delivered in a few days,fine.Otherwise,no and no kick-starter crap for the same reason.As for the guy who's $1,000.00+ computer is being held hostage for a headset,that crap would already be cancelled. Posted via the Android Central App

They took lessons from one+ on how to screw over customers through the pre order process.

All that Facebook money behind them and it's pretty bad and they've not even shipped! Posted via the Android Central App
Android Central Newsletter
Get the best of Android Central in in your inbox, every day!
Thank you for signing up to Android Central. You will receive a verification email shortly.
There was a problem. Please refresh the page and try again.