Scotland's Edinburgh airport will be the first in the UK to trial Google Glass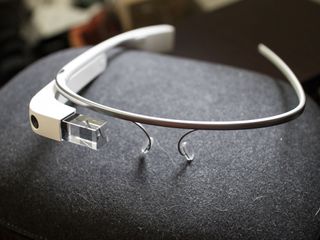 (Image credit: Google)
People who walk around Scotland's Edinburgh airport may see a lot more people wearing Google Glass on their heads. That's because the airport's customer service reps have begun a trial of the wearable device to see if it will help them give better answers to travelers.
This will be the first airport in the UK to launch a trial of the device. Customer service workers could use Google Glass to accomplish tasks such as translating passenger documentation, finding flight information and answering general questions from airport visitors.
The trial is expected to last until the end of 2014. Edinburgh airport chief executive Gordon Dewar said, "Over the next few months we'll be able to establish whether this product is suitable for an airport environment." Do you think Google Glass will be a help or a distraction for both airport employees and travellers?
Source: The Scotsman
Get the Android Central Newsletter
Instant access to breaking news, the hottest reviews, great deals and helpful tips.
Interesting effort by Edinburgh, I'll be following this closely. I can see a lot of advantages to this, including security (if you're going to scream about privacy then I have news for you, if you're not in the bathroom at an airport, you are on video) as well as way finding and customer assistance.

Agree with the above. Will be great for customer services to be able to find info on the spot rather than scratching around etc. Great idea. Posted via Android Central App with my Nexus 5

Great use of Google glass. Posted via the Android Central App

As opposed to them carrying a connected tablet that would also allow them to display to the customer the information required especially if there was language or hearing barriers. A picture is worth a thousand words. PR exercise. Trying to acclimatise the general public to seeing Google Glass to reduce the potential negative impact outside the experimental zone. Steve/Boanerges Performance

Just came back from a trip to Scotland, Shame it wasn't implemented already.
Sounds like a great tool for them, don't really get all the negativity.
I'd even go as far as stating that Google glass is 1000 times more useful then random smartwatch. Posted via Android Central App

Currently I'd put Glass and smart watches on about the same level as far as usefulness. The difference to me is that smart watches are about as useful as they're going to get, the inherent limitations of the platform don't allow for much functional growth. Glass on the other hand has pretty huge potential for future applications as the technology progresses.