Quick Comparison: BlackBerry Priv versus Nexus 6P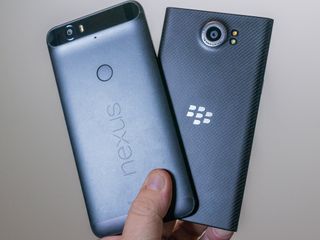 There is no shortage of high-end Android phones in 2015. The BlackBerry Priv and the Nexus 6P are two of them, and they also happen to be the two phones I've been using for a little while. We're going to compare them, and hopefully help you decide which would be better for you.
These two look wildly different, and have completely different ways to deliver the same base experience to us users. They are both also pretty darn awesome. When you put them side-by-side, it can be a tough choice.
Image 1 of 4
We use the words "build quality" a lot when we talk about phones. And the term means something different to everyone who uses it it seems. When I say build quality, I mean the way the materials are used and put together and not the materials themselves. Aluminum or plastic or glass can all be great, as long as the design and construction were done well.
Both the Priv and the 6P feel like high-end phones. They each exhibit meticulous attention to design, even if they aren't your favorite. The 6P has wonderful double-beveled edges that provide a flat spot to hold it with, while not having any sharp areas that feel uncomfortable. The flat back isn't exactly my favorite thing, but that doesn't take away any of the attention to detail the designers had when they envisioned how it should be built.
The Priv has lovely curved edges on its display, and the iconic BlackBerry squared corners and flat top and bottoms we've seen from their recent models. The slider mechanism is rock-solid, and the keyboard has zero wiggle or "slop" in the individual keys.
Both phones are well thought out without being pretentious. They're subtle — if a 5-inch plus phone can be considered subtle — and look good. Both are a bit weighty, and you might notice. I don't mind the weight, and they both feel good to me when I'm holding them, though that's very subjective.
Swipe to scroll horizontally
Category
BlackBerry Priv
Nexus 6P
OS
Android 5.1.1
Android 6.0
CPU/GPU
Qualcomm Snapdragon 808
hexa-core
Adreno 418 GPU
Qualcomm Snapdragon 810
octa-core
Adreno 430 GPU
Display
5.43-inch curved AMOLED
2560x1440 (540 ppi)
5.7-inch AMOLED
2560x1440 (518 ppi)
Corning Gorilla Glass 4
Battery
3410 mAh
3450 mAh
Removable battery
No
No
Charging
Quick Charge 2.0
Fast Charging via USB Type-C
Wireless charging
Qi (some models)
No
Fingerprint sensor
No
Yes
Rear camera
18MP, f/2.2
OIS, phase-detect autofocus, 4K video
12.3MP, f/2.0
laser autofocus, dual-LED flash, 1.55 µm pixel size, 4K video
Front camera
2MP
8MP
Storage
32GB
32/64/128GB
SD card
Yes
No
RAM
3GB
3GB
Size
147 x 77.2 x 9.4 mm
184 x 77.2 x 9.4 mm (keyboard open)
159.3 x 77.8 x 7.3 mm
Weight
192 g
178 g
These two phones look nothing like each other on the outside, and are also nothing like each other in the software.
At first glance, it appears that BlackBerry has followed the trend of offering a "stock" Android experience with a few of their own features (that are unavailable elsewhere) on top to offer something unique. Half of this is true.
The user experience — arguably the most important feature in any smartphone — from the BlackBerry Priv is very similar to that of the Nexus 6P, with some extra BlackBerry applications ingrained. Many will find these features helpful and useful, and we're glad to see them being offered. We praised Motorola for enhancing the user experience this way, and we're going to praise BlackBerry for doing the same.
But the Priv isn't running "stock" Android under the user interface.
BlackBerry has taken the Android code and changed plenty of the areas we can't see when using the Priv. They've added what they think is a better security solution, and to do this they have manipulated a good bit of Android's core. This is not a bad thing, but it becomes a matter of trust.
I "trust" Android as delivered on the Nexus 6P, because so many eyeballs are looking at the code every day to see exactly what it's doing. The open approach means the core of the operating system — including the way it gathers, retains and protects your sensitive user data — is subject to scrutiny. As an open-source fan, I think that level of peer-review is the best way to ensure security and reliability. Software gets built. Software gets inspected, exploited and bugs are found. New source code is developed, and the cycle starts anew.
With the Priv, you're essentially trusting BlackBerry to have made the right choices and to use the best practices when it comes to security and reliability. There's nothing wrong with this, and I do believe BlackBerry takes both very seriously. I trust BlackBerry because they've never given me a reason not to, and they have built a reputation atop privacy and security. But I still have to have blind faith in them, and so do you if you want to use a Priv.
I can't decide if you should trust BlackBerry or not. But I can say there is no reason not to do so.
When it comes to using each phone, the experience is (as mentioned) mostly the same. You might appreciate extra software like the BlackBerry Hub or the extra security "enhancements" offered through the DTEK application, or the BlackBerry Password manager. Or you may not, and will never use them. Some of these extras can be disabled, while some can't. Either way, things feel very much like "stock" Android Lollipop.
Both phones offer a very nice display, and have the full range of connectivity options. And they all work well. In this regard, both deliver an excellent experience.
The Nexus 6P does better when to comes to battery life, but Marshmallow may have a lot to do with that. The 6P also has a much better camera, though the Priv camera isn't horrible by any means.
One place where the Priv is unmatched in the Android world — and the reason I like it so much — is the physical keyboard. Slide the screen assembly up and a keyboard that looks absolutely unusable greets you. When you try it, you'll be pleasantly surprised by how well that tiny, cramped keyboard works once you get used to it. Combined with good software — a SwiftKey built word prediction and auto complete engine, and BlackBerry's own custom dictionary and gesture support — you get something that nobody else can offer when it comes to the keyboard.
I really like both of these phones, and am lucky to be in a position where I can use both. But most of us will pick one model and stick with it for a while, and are looking for a recommendation. As usual, that's a difficult thing to provide.
I really dig the keyboard on the Priv, and I appreciate the way BlackBerry has tried to mold Android into something that meets their vision of security and reliability. Neither of these should be overlooked.
Personally, I trust the "open" model more, and would choose the Nexus 6P if I were forced to make a choice. I would give up the keyboard that I've long wished for on a high-end Android phone, but when the next real security issue arises, I like knowing that I can count on a timely fix that's also open to peer review.
You may disagree, and would rather have BlackBerry in charge of security matters than what appears to be a haphazard mix of Google engineers and self-proclaimed "experts" patching bugs and closing exploits. I can't fault you there. I'm pretty confident that BlackBerry would act quickly and help their users, so you shouldn't really worry too much.
Both the Nexus 6P and the BlackBerry Priv are excellent choices and I can recommend either.
Get the Android Central Newsletter
Instant access to breaking news, the hottest reviews, great deals and helpful tips.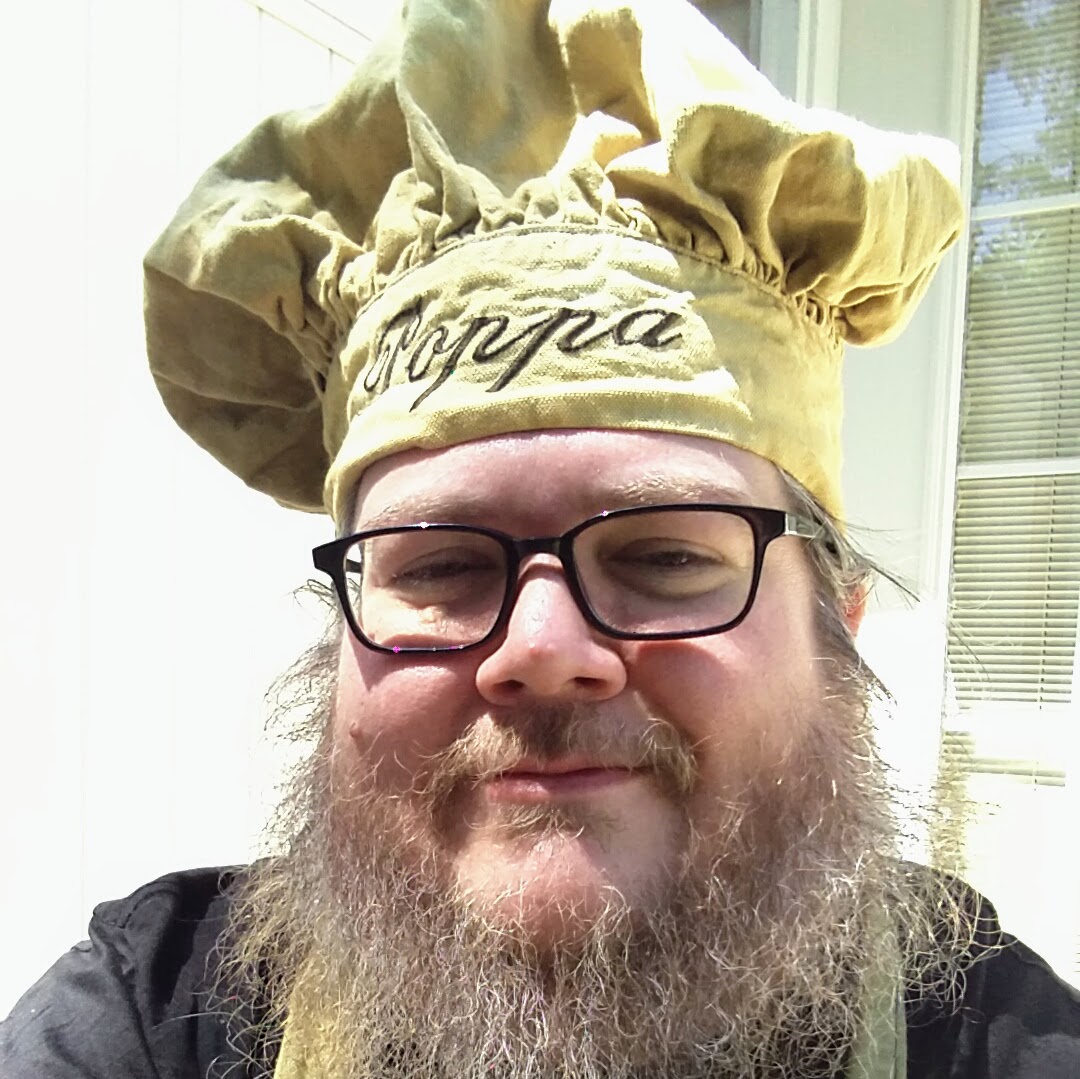 Senior Editor — Google Ecosystem
Jerry is an amateur woodworker and struggling shade tree mechanic. There's nothing he can't take apart, but many things he can't reassemble. You'll find him writing and speaking his loud opinion on Android Central and occasionally on Twitter.